After finishing no lower than sixth so far this weekend, an eventful day at MotorLand Aragon led to Team Suzuki Ecstar rider Maverick Vinales claiming second position on the grid, ahead of the 14th round of the MotoGP season.
Suzuki riders have been consistent
Both Vinales and his teammate Aleix Espargaro where 'there' all weekend, always in the background, the underdogs who were consistently fast, despite not dominating. Vinales left it up until the very end of the second Qualifying session, literally in the last 15 seconds, to steal the second best spot on the grid.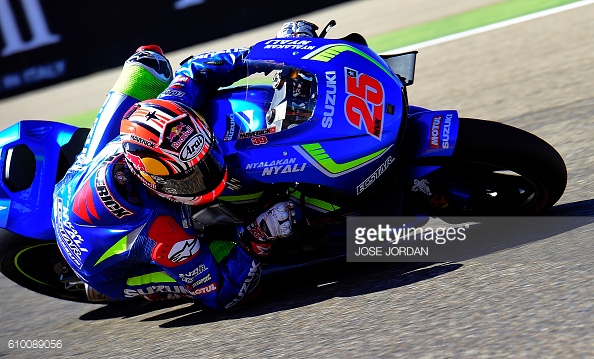 Vinales did enough to take second on the grid
His time of 1:47.748 was just 0.03 seconds quicker than Movistar Yamaha rider Jorge Lorenzo, yet it was 0.63 seconds slower than the time set by Repsol Honda rider Marc Marquez. A great start and the same consistency we have seen from the GSX-RR pilots could lead to a podium for the Spaniard; one that would be very much deserved.
Spaniard happy with the bike for home round
Vinales felt that today he and his team "did a really good job" which meant they "improved since yesterday" and that they also "found an effective time attacked that resulted in the second position".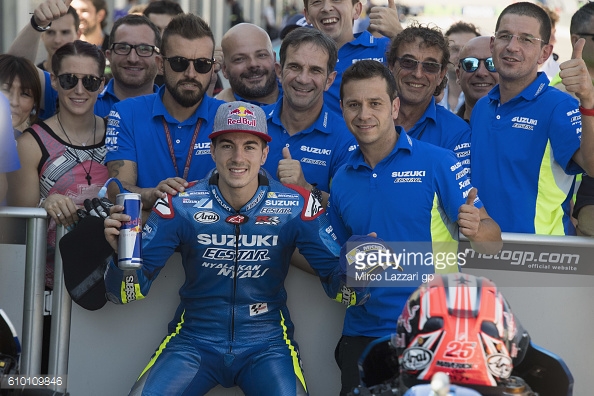 The Spaniard spoke of how this morning his team "delivered" an "improved machined" that allowed him to progress through to the second Qualifying stages automatically, and then during that session "hit the good lap".
He described how they "also worked on the pace in FP4" and as a result he feels "consistent and efficient"; however he did say, "I still feel we can find something to further improve". He plans to continue to "work on this" and feels the "race will be very hard" and that it is "important to try all" that they can to "make a good race".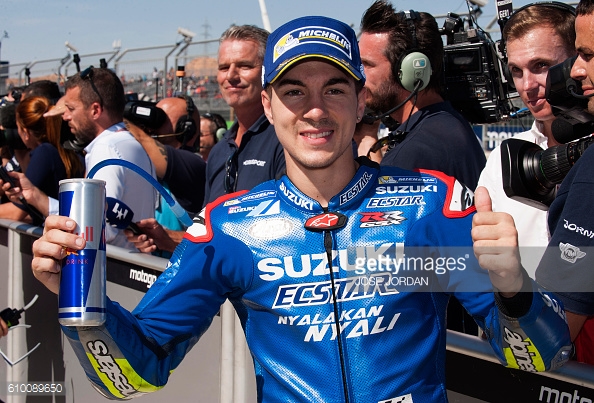 Vinales discusses tyre degradation
He knows that the "tyres will also be important". This is the first time that, new supplier to the MotoGP, French manufacturers Michelin will have raced in Aragon; they have completed a test here. Vinales spoke of how they will "drop their performance a lot in the race" and so he knows that throughout the 14th round it will be "important to be careful to preserve them".