Ahead of the 14th round of the Moto2 season at MotorLand Aragon, Federal Gresini Racing Moto2 rider Sam Lowes was confident as he claimed pole during Qualifying in the heat. Aware that not many riders would not be able to consistently match his pace on their 600cc machines, he set off from the prime spot and after a short while went on to win in the Grand Premio Movistar de Aragon.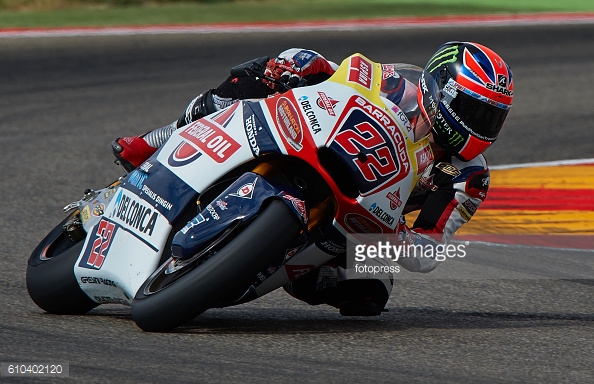 Lowes under pressure from local lad Marquez
Lowes' competition for the day was mainly Alex Marquez. The Estrella Galicia 0,0 Marc VDS rider was also looking incredibly strong at what he and his both Marc, who won the MotoGP race on his Repsol Honda, consider to be their home round of the season. Alex's familiarity at the track paid off as he and Lowes commenced in a battle for the lead.
Marquez initially lead into the first corner, and for several ones after that, but it was not long before Lowes, who was all over the back of him, made his move and took the lead. This is where Lowes stayed for the remainder of the race. Although he was under pressure from the Spaniard, as long as he pushed Lowes found that he did not have to defend his position.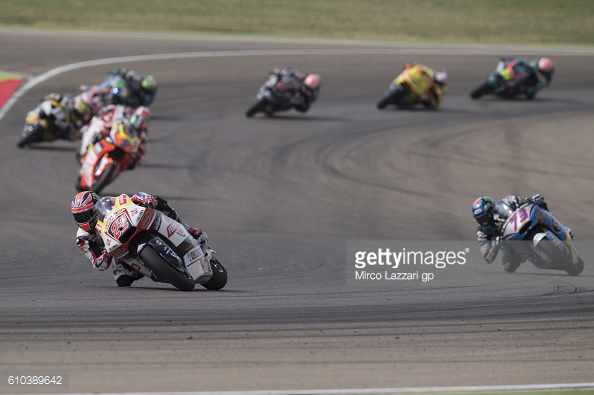 Pressure of Lowes allowed him to relax
Eventually, Lowes began to break away. Marquez became distracted by his teammate Franco Morbidelli (Estrella Galicia 0,0 Marc VDS), who after a poor start, had picked off the riders one by one in front of him before towards the end of the race he found himself on Marquez's tail. The distraction from Morbidelli, who lost out to second position after the battle to Marquez by just 0.03 seconds, allowed Lowes to extend a three second lead and win the Aragon GP comfortably.
Practice runs made the difference for the Brit
Lowes described how they "worked really hard all weekend" and that by them "making long runs in every practice session" he ended up feeling "really confident for the race". He explained that this was why he "tried to get to the front as soon as possible" and to immediately get into a "good rhythm".
Once the British rider "had a bit of a gap" he focused on trying to "relax and keep [his] pace". He said, "This makes a change compared to the last few races" as he felt that this round they demonstrated a "good level of competitiveness" which he felt was "nice".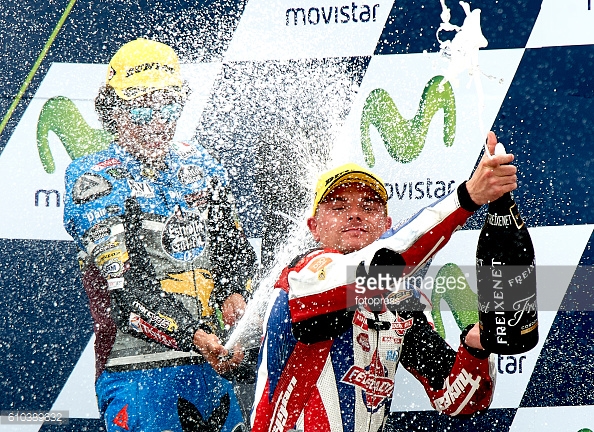 How the championship looks
Discussing the championship he said they are "now 40 points behind the lead" and he is aware that "everything can happen for sure" and as a result he said, "We won't give up!" Lowes spoke of how he feels "good on the bike" and he plans to "take this confidence to Japan" where he is hoping he and his team will be able to "do our best".
Ajo Motorsport rider Johann Zarco (202 points) is hanging on to his championship lead by just one point as Paginas Amarillas HP 40 rider Alex Rins (201 points) closed the gap significantly enough with his last few results. Lowes is now on 162 points in third as Thomas Luthi (Garage Plus Interwetten) is 12 points behind him on 154 points.