As changes continue to occur in the Moto2 and Moto3 field, Leopard Racing have become the latest to announce that they will be joined by Dominque Aegerter next season and they will also be making the switch to Suter.
Leopard to collaborate with Swiss company Suter
Suter are a Swiss manufacturer who have competed in the class previously since 2010. Their numbers have dwindled as of late as riders and teams have failed to get the results they wanted on them, but Leopard Racing will run next season with Suter Racing Technology.
Having previously collaborated and proved successful in the Moto3 class, the two are joining forces in the hope of achieving success again under the management of Stefan Kiefer. The team only progressed to the Moto2 class this year as part of a project which saw them team up with Kalex Engineering.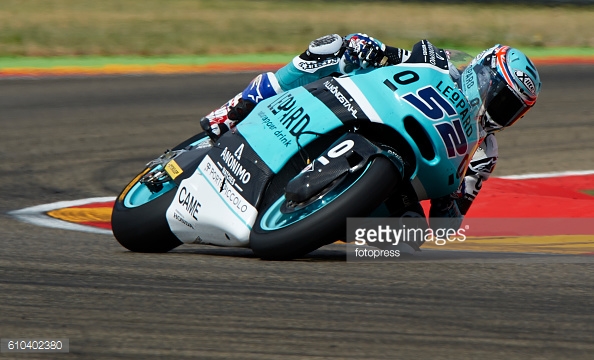 Danny Kent was the Moto3 champion in 2015 and he continued on with his team. He was joined by his 2015 championship rival Miguel Oliveira, who has recently announced he will be making the move to Red Bull KTM Ajo as they expand to compete in the Moto2 class also next season.
Aegerter to replace Oliveira at Leopard Racing
Replacing Oliveira is Swiss rider Aegerter, who currently competes for the CarXpert Interwetten Team which run with Kalex, and he will be joining forces with the British champion. Aegerter is currently still recovering from a recent crash and hopefully the move will help him to return to his winning ways from 2014.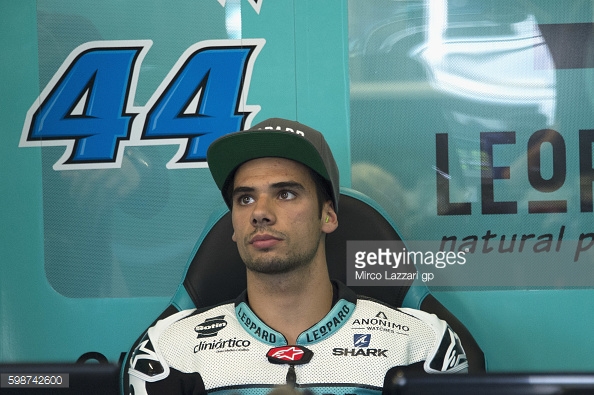 Kotur confident about new partnership
Miodrag Kotur, COO of Leopard Racing was said to be "very happy" with the new "partnership with Suter" that will commence next season. He is feeling "confident" as he feels Suter has "the desire" to be "competitive" when they "return with our riders and our structure".
On behalf of the team, he explained how they want to "engage deeply in the World Championship and take the necessary steps to fight with the best for the title". He spoke highly of Kiefer who he said is "already to strengthen the team with senior technicians."
Suter describes new partners as ambitious
Owner of Suter Racing Technology, Eskil Suter, said that primarily they are "looking forward to cooperate with such ambitious partners as Leopard and Kiefer". He spoke of how they all have "common, high goals" and that he feels they are "fortunate to equip with a very strong team with the new Suter MMX2".
He said he was "pleased of course" with the "return of Domi Aegerter in the Suter family" and they have high hopes for the Swiss saying, "We know at what performance he could be capable".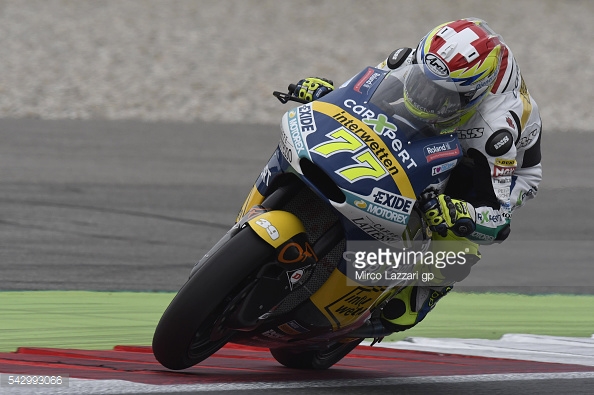 Aegerter discusses his future with Leopard Racing and Suter
Aegerter himself is "very happy" to be able to "fix [his] ride in 2017 finally" which will mean a "comeback aboard a Suter bike In leopard Racing". He spoke of how he is "really pleased" about his news and how he felt it was "important for [him] to fix everything" in time for "the oversea races" that are ahead of them.
The Swiss rider has "set high goals with this switch" which he has described as what will be a "complete new environment" for him as his target is to "come back at the fierce end of the competition" in what he described as a "highly competitive Moto2 class"; he is also hoping it means "a return to the podium soon".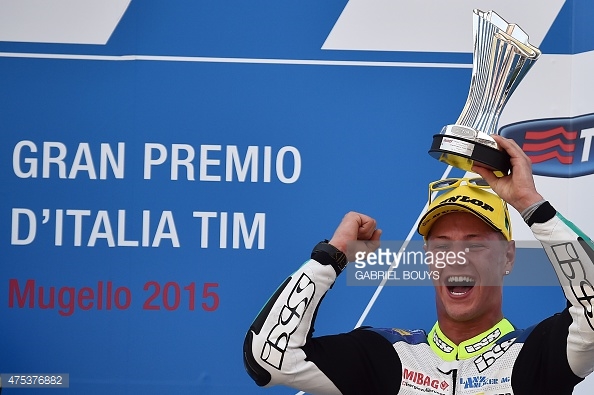 New motiviation for the Swiss Moto2 rider
He explained his reasons for his move have been for a "new motivation" to "look forward to" and he felt it was "important to ride a Suter bike again". Already confident in his new situation he feels that "Stefan and Jochen Kiefer, the team owner, believe strongly" in him.
Aegerter then went on to express his gratefulness to his current team CarXpert Interwetter "for their long time support and great racing years together". He was especially keen to express "a big and cordial thank you to Mr Oliver Metraux", a person who he described as being "a first mentor" to him and his "promotor since [his] first years in racing". Very grateful for all Metraux had done, he said, "I will miss you".
When Aegerter makes his move he will continue to work alongside Dr Robert Siegrist as his manager. The Swiss said, "Without him it wouldn't have been possible to fix this agreement with Leopard Racing and Kiefer."