Mathematically it is possible for Repsol Honda rider Marc Marquez to win the MotoGP championship at the weekend should he win the 15th round of the season at the Motul Grand Prix of Japan where the riders are set to take on the Twin Ring Motegi.
Championship may be decided in Motegi
A win from Marquez who leads the championship with 248 points, and a 14th place or lower finish from Valentino Rossi (Movistar Yamaha) who is currently second with 196 points, will see the Spaniard take the crown with three more rounds after this one remaining.
But that is still potentially a big ask especially considering he has never won in Japan. Reluctant to talk about it at the pre-race press conference ahead of Motegi he said, "Here is the first chance" however he felt there was "no need to talk about it".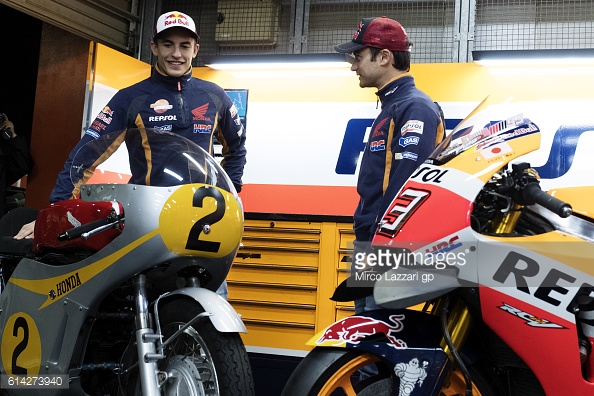 Marquez analyses his chances in Japan
He knows that "so many things would have to happen" and ahead of the 15th round he feels that "it's nearly impossible". Instead he intends to go out with the "same mentality" that he has had up "until now" which is to "work hard".
Having won in Aragon at the last round of the season before a three week break, Marquez said he knows "Motegi won't be like Aragon" however he still feels he and his team are "getting better and better". He feels that the Twin Ring Motegi is a "good circuit for [his] riding style" however with the bike they "struggle a bit here every year". He remains optimistic though saying, "We'll see" as they thought they'd "be far [behind] in Misano" but found they were "closer".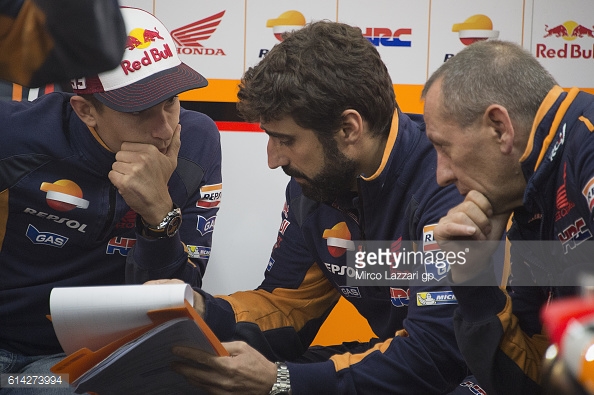 Marquez trying to remain consistent
The championship is always on each and every racers mind constantly though and Marquez knows it is "most important" that he takes "points for the championship", and he said that he they "can get on the podium" that it is "even better".
There are three rounds back-to-back and Marquez knows it is "important to finish all the races" and to also "stay calm in the practices" with the rounds being so close together. When referring to the championship, Marquez said, "It doesn't matter when or where" they may achieve it, however he knows, "the important thing is to achieve our goal".