What a day it turned out to be for Moto2 rider Johann Zarco who not only claimed pole ahead of the 15th round of the season at the Twin Ring Motegi where they are meeting for the Motul Grand Prix of Japan, as the Ajo Motorsport rider also smashed the Moto2 lap record.
Zarco leading the championship by one point
Zarco is currently leading the Moto2 championship over Alex Rins (Paginas Amarillas HP 40) by just one point, and after finishing no lower than the fifth so far throughout the weekend, he claimed his fifth pole position of the season, which is also his second consecutive pole at Motegi.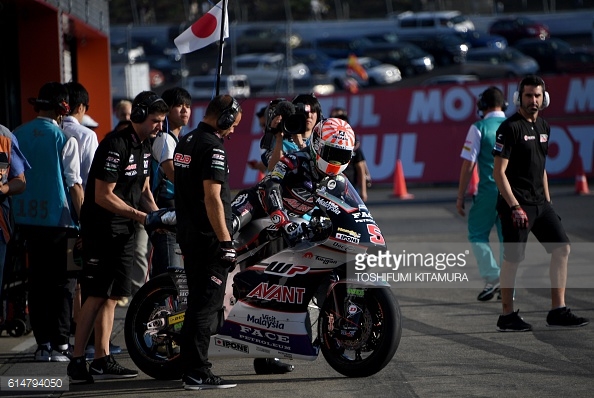 Zarco claims pole with record breaking pace
It was Zarco's last visit to the track at the end of the session that did the trick. Prior to that Franco Morbidelli (Estrella Galicia 0,0 Marc VDS) and Thomas Luthi (Garage Plus Interwetten) had both previously held pole after breaking the lap record set by Zarco the previous year.
Zarco's first flying lap on his final attempt was almost enough to secure pole however a poor final sector spoiled it for the Frenchman. It was his next lap that he completed that proved memorable, his time of 1:49.961 was over a second quicker than his previous record.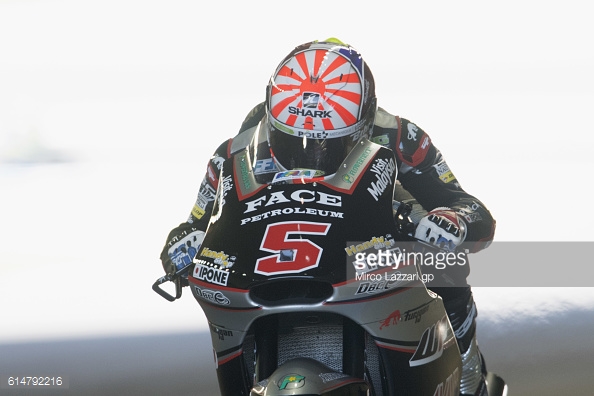 Small crash for Zarco after the session ended
However, embarrassingly for the pole position man, as he completed his cooling down lap after the chequered flag had gone out to end the session, Zarco crashed at turn three of the circuit. It was a small but slightly embarrassing crash that fortunately did not injure the Frenchman, or damage the bike too much which would have created more work for his mechanics.
Zarco discusses his second day at Motegi
Zarco spoke of how he was "very happy" with his pole position, and explained that on his "last time across the line" that he "didn't see the flag" as he was too busy "concentrating on [his] bike". He described how "unfortunately" he "made a mistake at the end" however he felt "it was not a problem" as he "already had the pole position in the bag".
He felt that the "whole qualifying session was very good for the whole team". He explained how the "first stint was long and at a good pace", and told of how "the last time out with new tyres" was when he was "able to set a circuit record".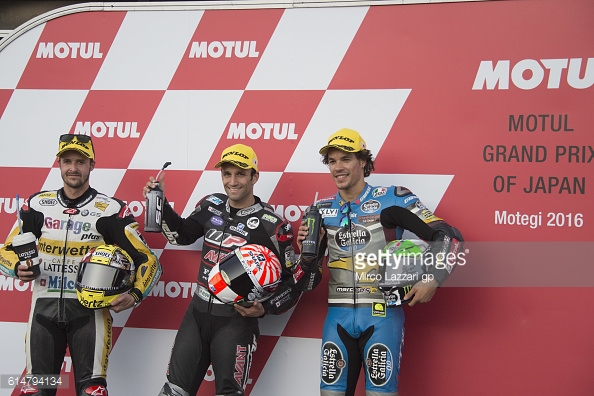 The Frenchman thinks they "have a very good pace and are focused on having a good race". He revealed his "strategy for tomorrow" is to "have the pace and confidence to win, but always use our heads". His target for race-day in Japan is "getting on the podium" and remaining "ahead of Rins would also be good".