The Motul Grand Prix of Japan resulted in LCR Honda rider Cal Crutchlow finishing as the top independent team rider once again. Finishing fifth in the race, the British rider was the also the second highest placed Honda also, an important result for the Japanese manufacturer.
Crutchlow quickest independent throughout the weekend
Crutchlow remained the highest placed independent rider throughout the weekend so it was inevitable that he was going to achieve that that was going to remain the case. But the Honda rider would prefer to be claiming other achievements.
His best result came during Free Practice 3 when he finished in second behind Repsol Honda rider Marc Marquez as his time was just 0.039 seconds off his leading pace. He was seventh in the morning warm-up and started the Motul Grand Prix of Japan from fifth. He got stuck straight in to the race when the lights went out and was in amongst the leaders at the start as they sorted things out in the opening laps.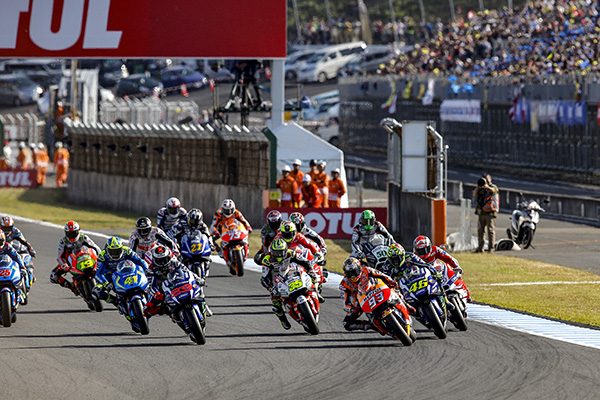 He soon lost two places to the Team Suzuki Ecstar riders Aleix Espargaro and Maverick Vinales who made their way past him. He was in seventh until he gained two places when the Movistar Yamaha riders Valentino Rossi and Jorge Lorenzo both crashed out of second position at different stages of the race. This contributed to Crutchlow finishing fifth at the Twin Ring Motegi.
Mistake from the Brit lost him some time
Midway through the race, Crutchlow ran off track. Fortunately, he was able to remain upright and not crash and was able to return to play soon enough. This meant he was unable to contend with the Suzukis and Ducati Team rider Andrea Dovizioso for a podium however it was enough to help him extend his lead in the championship among the independent teams.
Crutchlow is seventh on 116 points, ten points above Pol Espargaro (Monster Tech 3 Yamaha), the next independent rider in eighth. Dovizioso finishing second and taking 20 points means he moved above Crutchlow in the table taking sixth from him.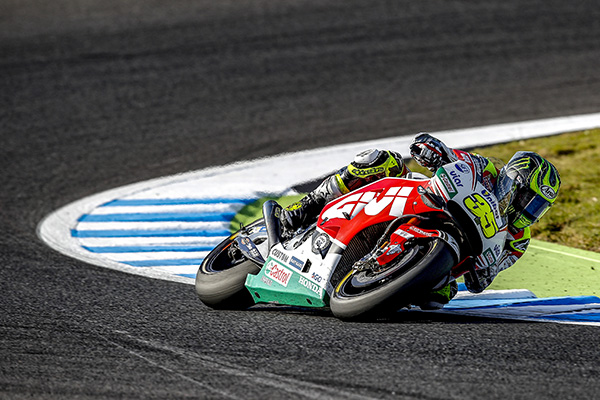 Crutchlow happy with his result
The Honda rider spoke of how he felt that fifth was a "good finishing position" for both him and the team as he had "made a mistake in the middle of the race". He spoke of how he "ran the hard front tyre" which he believed "was the correct choice". However with that option he found that it was "really difficult to go fast at the start of the race". As a result he said he "waited and looked to do a good job towards the end"; what he revealed was "always going to be the plan" anyway.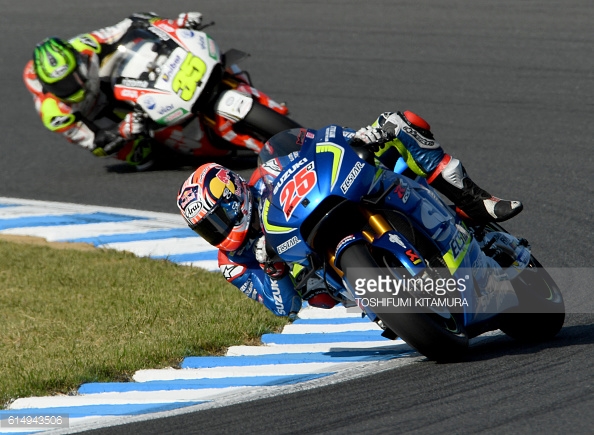 The British rider was in belief that he "could have done that" however he explained he "ran off the track which complicated things" for him! He spoke of how he "lost eight or nine seconds on that lap" describing how it was his "own fault" but was happy he "managed to stay on the bike" as he "went through the gravel"; what he said "was the main thing". He felt that they "still managed to finish in a strong position" however he said, "Evidently we are a bit disappointed as we could have battled for the podium today."
Praising his team he said, "The Team did a great job though and another top-five result is important for the second half of the season."