Repsol Honda rider Dani Pedrosa was going about his business in Free Practice at the Twin Ring Motegi ahead of the Motul Grand Prix of Japan on Friday when he suffered a huge high-side. Crashing at turn 11 of the track, he was thrown up and over his bike and landed down hard on the tarmac.
Pedrosa clearly in distress
It was immediately clear that the Spaniard was hurt. Trying to keep calm, he walked to the relief road where he was taken by scooter back to the pits. He briefly checked his right collarbone; you could see that he knew already that he had done damage.
He was taken to the medical centre where it was confirmed that he had in fact broken his collarbone. Forced to retire from the remainder of the meeting, he was flown home to Spain where he underwent surgery on Saturday 15th October. This is where they also discovered that Pedrosa had also suffered a fractured fibula (leg) which they also worked on.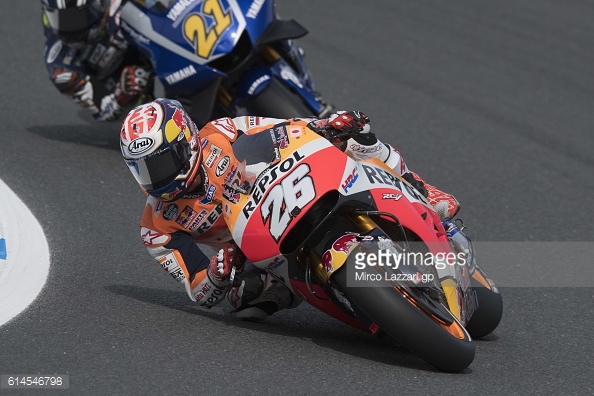 Operation declared satisfactory
The surgery has since been considered a success. Performed by Doctor Victor Marlet and the Catalan Institue of Traumatology and Sports Medicine team at the Hospital Universitari Dexeus in Barcelona, they said the "result of the operation was satisfactory" and that Pedrosa will "undergo an evaluation of his progress over the coming days".
In a statement released on the team's website, they had Doctors Marlet and Sergi Berrera explain his injuries in more depth. Having performed a CT scan on Pedrosa, the procedure "confirmed" that he had "suffered a comminuted fracture consisting of four fragments, with significant shortening in the middle third of the right clavical".
Pedrosa also fractured his fibula in the crash
It was when they completed the scan that they "detected a supcapital fracture of the right fibula with no displacement"; this injury was "only requiring immobilisation". They operated on the right clavicle which they reported "involved its open reduction and fixation with a titanium plate". The Repsol Honda Team also announced that they will "continue to inform on Pedrosa's progress".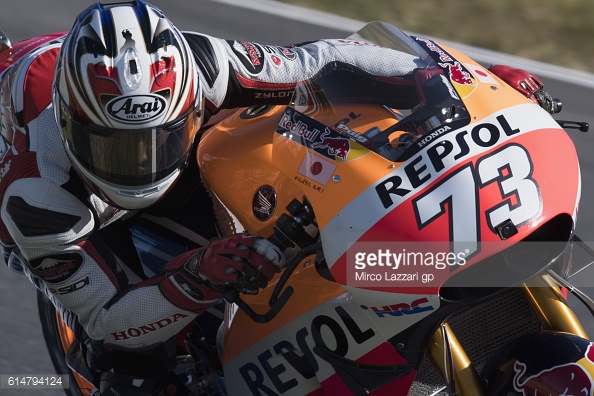 Replacement Aoyama in the points in Japan
Hiroshi Aoyama, test rider for Repsol Honda, was brought in to replace Pedrosa at the 15th round of the season in Motegi. Beginning on day two of the meeting, he replaced the Spaniard from Free Practice Session 3. He qualified in the last position on the grid in 22nd but completed the race in 15th claiming one championship point; a point that won't necessarily be significant for him personally but may prove crucial in the manufacturer's championship.