Things have definitely fallen into place for the Aprilia Racing Team Gresini Team, who celebrated their consecutive top ten finish for both riders at the Twin Ring Motegi where the MotoGP class met for the Motul Grand Prix of Japan.
Not only did they achieve this, but Alvaro Bautista collected the team's best ever result - finishing in seventh.
Crash in Qualifying meant fourth row start for Bautista
Bautista crashed out of Qualifying 2 which led to him being unable to record a time or contend for a higher grid position. He started from 12th in the race whereas his teammate Stefan Bradl just missed out on his chance to progress to Qualifying 2, as during Qualifying 1 he was only the third quickest as Scott Redding (Octo Pramac Yakchnich Ducati) knocked him down, meaning he was not one of the top two who progressed.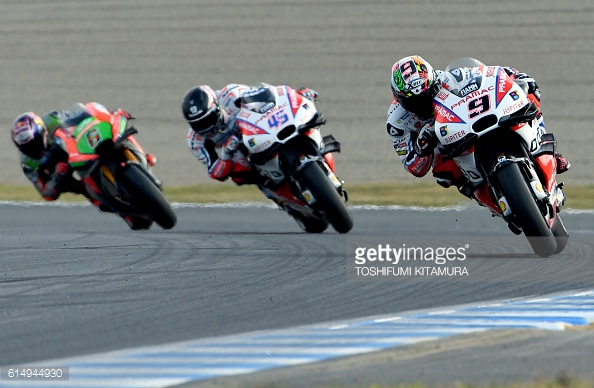 Aprilia handed two places from Yamaha
After a great start from the Aprilia boys they were consistent throughout the race. It helped that the Movistar Yamaha duo of Valentino Rossi and Jorge Lorenzo crashed out (handing the 2016 championship title to Marquez in the process), and so they automatically gained two places. Bautista crossed the line in seventh having passed the Octo Pamac Yakhnich teammates Redding and Danilo Petrucci, and his teammate Bradl completed the top 10.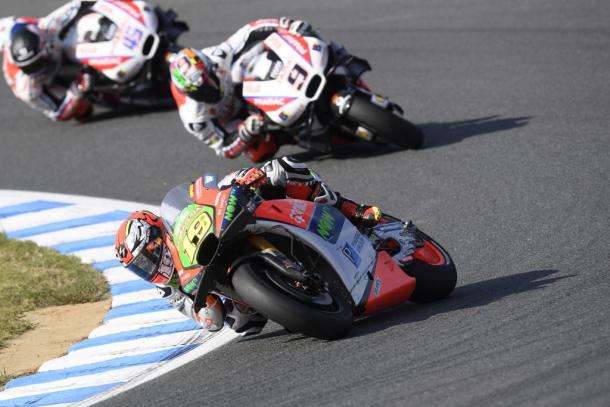 Bautista happy with the best result so far for Aprilia
Bautista described the 15th round of the season as "a good race" and noted it was "the best result so far with Aprilia". He admitted that "the crashes gave [them] a couple of positions" however highlighted that that is "all part of racing". He said he was "especially satisfied with the work done this weekend".
Admitting that he did not have "good sensations on Friday," he felt they were "able to recover", which in turn led to him "going through to Q2". He felt that they "showed" that they "can be fast on tracks with very different characteristics". He compared how Misano was "twisting" to Motegi which consisted of "a lot go hard braking and acceleration sections".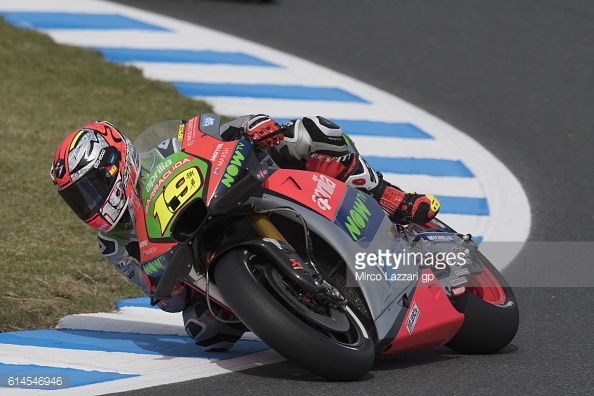 Happy with the developments made with the bike
He feels that this is "important" as it highlights that they "have taken a step forward on all fronts". He is aiming to "try and confirm this in the coming races", saying that he wants to "finish the season in the best possible way".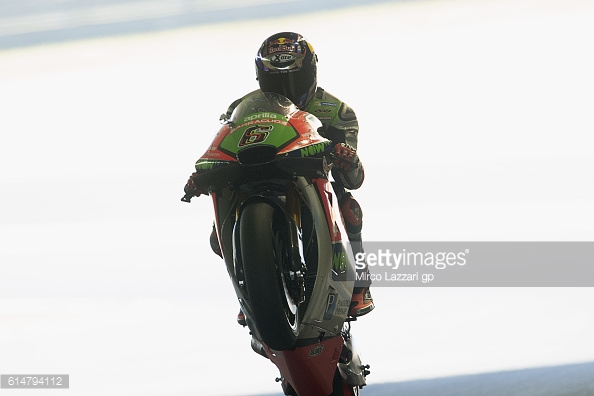 Bradl not fully satisfied with Motegi race
Bradl, on the other hand, was "not fully satisfied with the race" as he felt they had "the potential to aim for a better result". He felt it was unfortunate that he "lost a few positions straight away at the start", and then "during the race" he admitted he "could not find the same feeling braking" that he had experienced the day previous in practice.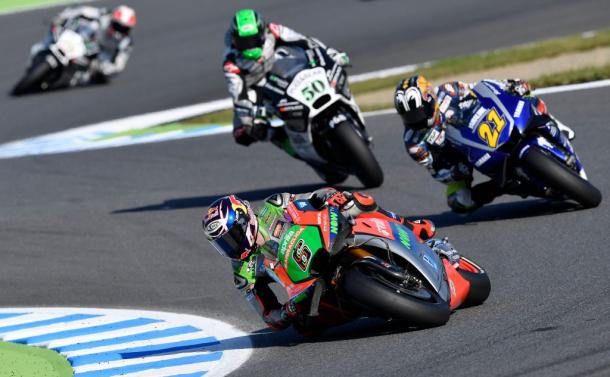 As a result of this Bradl admitted he "made a few mistakes" that he felt "certainly cost [them] a few positions". However, remaining positive he said, "being in the top 10 is important to continue our positive trend". He felt they "worked well throughout the weekend" and now just a week later "want to do the same at Philipp Island as well".