A team that will be having a whole new revamp ahead of the 2017 MotoGP season is the Pull and Bear Aspar Ducati Team. Eugene Laverty is sadly leaving the team, and the MotoGP (for now... not necessarily forever), as he is set to make his return to the World Superbikes. His 2016 teammate Yonny Hernandez will also be leaving the team and the class, as the Gran Premio Motul de la Communitant Valenciana was the end of his MotoGP class as he is demoted to the Moto2.
No contracts renewed in the Aspar Ducati camp
As contracts were due to be renewed this year, as many riders were coming to the end of theirs, and as a result of Movistar Yamaha rider Jorge Lorenzo choosing to move to the factory Ducati Team, it meant that many riders' careers were thrown into doubt. Not happy with the options left for him, Laverty began to expand his horizons and look elsewhere.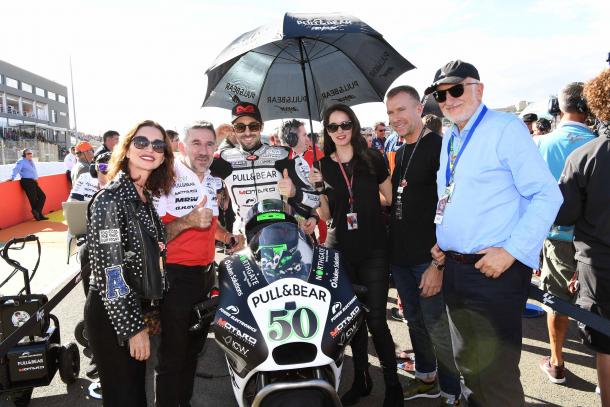 The Aspar Ducati team did offer him a contract to remain with them alongside Alvaro Bautista (Aprilia Racing Team Gresini), but they were unable to offer a better bike. Having felt he could do everything he could with what he had at Ducati, it pushed him to sign back up for the Milwaulkee Aprilia team that was set to form in the World Superbikes.
Hernandez's contract was not renewed towards the end of the season, and then it was revealed that he had signed for the AGR Moto2 team, returning to the 600cc class. Instead in 2017, he will be replaced by Karol Abraham who will be making his return. So the Valencia GP turned into a final farewell for the Ducati riders.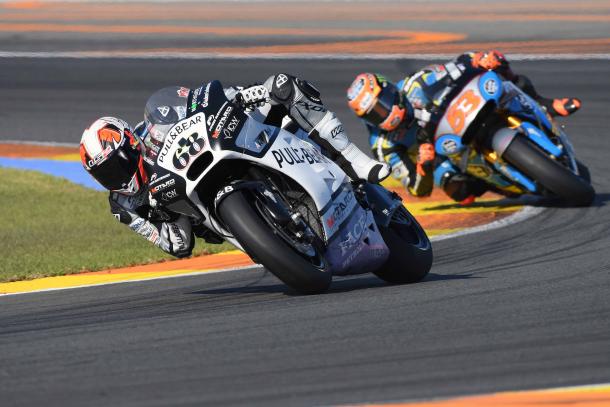 Crashes in Qualifying for both Laverty and Hernandez
Disappointingly for the two, they struggled during Qualifying; Laverty achieved 19th on the grid, and Hernandez was last in 22nd… someone has to be. Both had experienced which certainly did not help matters. The race was a different story however for Laverty as he was able to fight for the remaining championship points available. However, he was unable to get within the points and ended his MotoGP championship in 13th with 77 points; his result in Argentina, where he finished fourth proving extremely significant.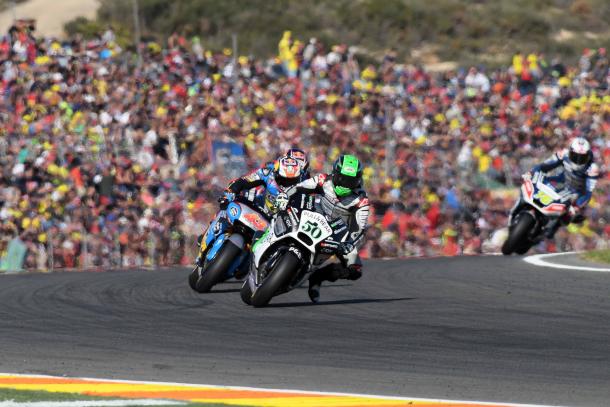 Hernandez crashes out of his last race in MotoGP
Unfortunately for Hernandez, he finished his last race in the MotoGP with a crash. The Columbian was the first to fall after passing Mika Kallio who returned to the MotoGP after six years to ride the Red Bull Factory Racing KTM that was making its debut in Valencia at the finale. On lap five out of 30, he came off at turn eight of the race; fortunately, he was unhurt. When it comes to his championship, he finished bottom out of the regular riders, but 22nd overall having achieved 20 points in total.
Laverty disappointed to miss out on the points in his final MotoGP
On his 'swan song' in the MotoGP, Irishman Laverty was disappointed to having "just missed out on the points". He desperately wanted to "get 15th on the last lap with Miller" but he found that he was "just lacking a bit of pace". Since joining the MotoGP in 2015, he has had "a great two years wit the Aspar Team" and he explained how he "wanted to finish on a high", but despite the fact they "tried [their] best this weekend", and although their result wasn't their best, he still felt that they could be "happy with [their] effort".
He felt that "13th in the championship is quite respectable", especially when analysing the points they have "scored compared to last year" and also the fact they have "finished above two GP15 Ducatis" on the GP14.2. He said, "As a team we can be proud; we improved from last year and that's always the aim."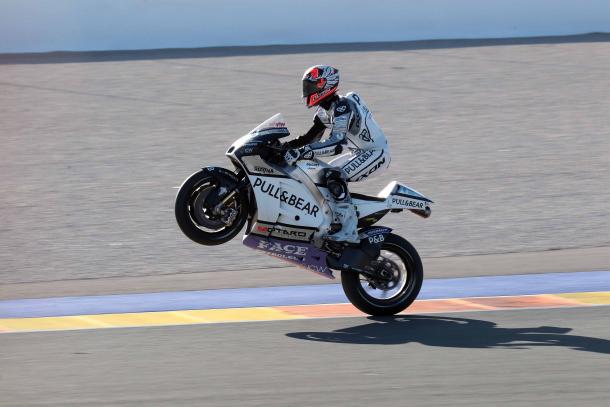 Hernandez hoping for a change of fortune next season
Hernandez felt that it was "strange" as he noticed that "all of [his] crashes have been the same". Describing what happened he said he was "pushing hard" and that he "was on the right line" but when he "let go of the brake", this is when he "lost the front". He admitted that it was "a crash that has been repeated a lot this season".
The Columbian spoke of how he was "looking forward to finishing the race and the season with a good result". Now however, he said that it is "time for [him] to look ahead to next season and turning [his] fortunes around."