It was a fantastic end to the season for the Avintia Racing Team as Hector Barbera finished the 2016 MotoGP championship in 10th in the standings. Both he and his teammate Loris Baz are remaining with the team going into 2017 and both were able to finish the season finale at the Gran Premio Motul de la Communitant Valenciana.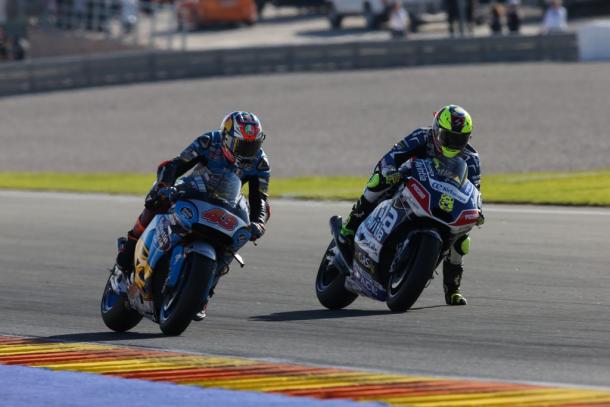 Qualified further down than they'd liked
Having qualified in 13th (Barbera) and 16th (Baz) on the grid, they had their work cut out for them if they wanted to finish in the points. Due to the amount of changes around them in the paddock, there were many riders desperate to end the 2016 season on a high.
They both had to battle their way through the race, Barbera especially with Aprilia Racing Team Gresini rider Alvaro Bautista as they both hoped to finish in the top 10. Unfortunately for Baz, he struggled with the tyres again, but managed to finish a tough race, and season, that has been haunted by injuries.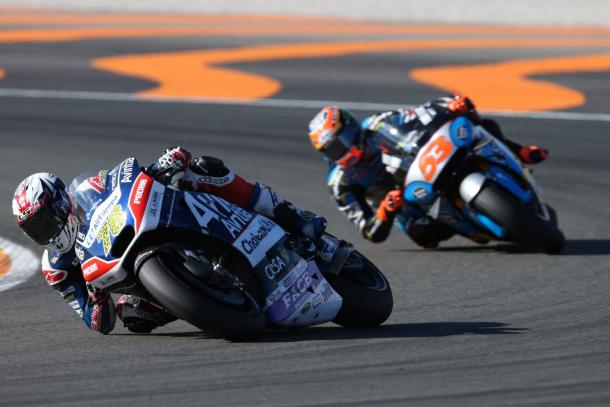 Double top ten finish for Barbera
Barbera crossed the line in 10th collecting five final championship points. It left him with 102 overall and he finished the 2016 MotoGP championship in 10th as the third highest Ducati; a fantastic result considering he felt they had achieved all they could with the Desmosedici GP 14.2 that they could having surpassed the times set when it was the factory Ducati machinery.
Baz finished the race in 18th meaning that he was out of the points. He rounded the championship up as 20th with 35 points. Baz has had to miss several rounds due to his foot injury.
Barbera highlights that they did better than they should on paper
Barbera explained how their "target was to finish the championship between fifth and 10th", but he said, "being realistic, this was almost impossible". Analysing "how many factory bikes are on the grid" he knew that they should have been 14th or 15th with their bike. He highlighted that he "finished with 102 points" and that this was "after missing two good opportunities" when he replaced Iannone on the factory Ducati. He said, "Without that we could be ninth overall".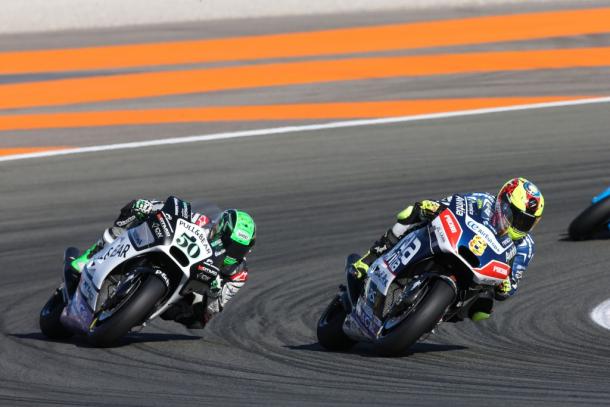 Still, he felt they "did a great job this year" and was content that "some riders like Suzuki's Aleix Espargaro or Bradley Smith are behind us". Using football analogies he described how they have a "third division bike" and that the "team was playing in the premier league". He said, "I always did my best, I got two fifth places, one fourth place, sixth" what he felt were all "good results".
Barbera said, "The word team was very important this year, I learned a lot and I also matured as a rider." He then went on to display his gratitude to his team saying, "I want to thank everybody that believed in me and all those who made this possible."
Baz found Valencia difficult
Baz described the 2016 season finale at Valencia as "a really difficult race" and that he "finished the race exhausted". He admitted that in the first half of the race he "struggled with the front end", and then towards the end he confirmed that it was "the lack of grip on the rear what made things difficult" for him.
Identifying a positive he revealed that something they "found" on Qualifying day, "seems to work". And now he explained how they "need to work so [he] can ride the bike without fighting in every lap".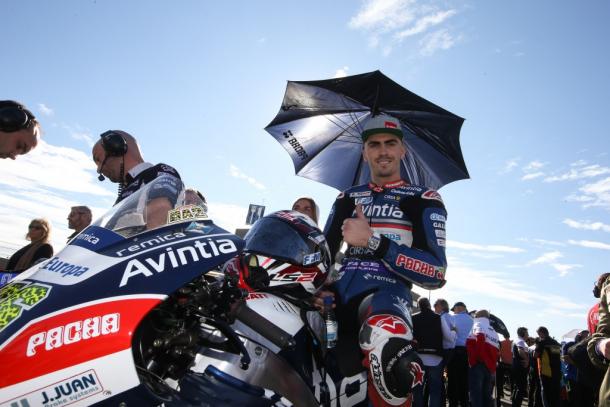 The Frenchman to undergo further surgery
Although he was looking forward to the test in Valencia that followed the season finale, he revealed that he again is preparing himself to undergo more surgery in December as he wants to be "completely fit and ready for next season". He admitted that his "body is tired after this season" and he "needs to start the next one I full strength".
Baz said, "I learned on thing this year, and it is that being fast in the winter doesn't count, the races are the important thing." Now he plans to "build [his] confidence and improve step by step before the championship starts in March in Qatar".