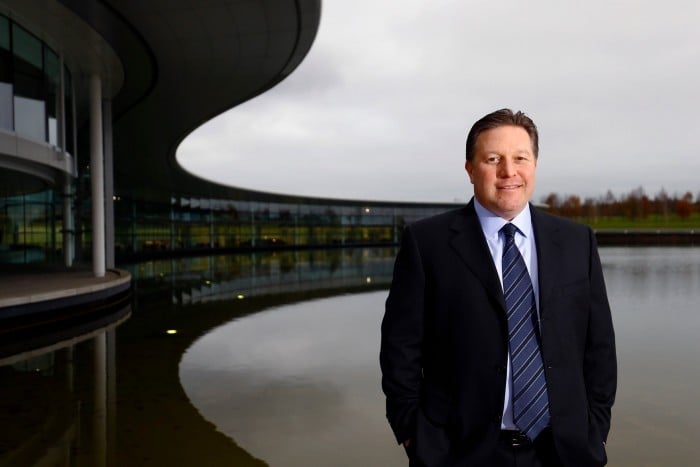 McLaren have begun life after Ron Dennis by appointing Media and Marketing guru Zak Brown as their new Executive Director.
The role, will involve the Woking squad's commerical and strategic arms merging together, in a bid to help the Formula One team improve performance on track.
Brown's role does not directly fill the void left by Dennis, who after 35 years will leave his position as CEO in January after being placed on gardenning leave.
Reports suggest that Brown will not be involved in the group's other focuses, including the automotive or applied technologies of the McLaren brand, but only focusing on the race team, who are set to finish sixth in the 2016 Constructors Championship.
In his new job, Brown and Jonathan Neale, McLaren Chief Operating Officer, will be aiming to bring the glory days back to a team who haven't won since Brazil 2012 and last secured a Drivers' crown in 2008, with Lewis Hamilton. 1998 was the last time McLaren won the Constructors' crown, although they would've done so in 2007, had they not been disqualified from the season.
Media Guru
Brown is an expert in marketing, and until recently was muted as taking over the commercial arm of F1 under Liberty Media, with Ross Brawn being brought in to take over the Sporting Arm, to create a superteeam who could drive F1 in the future and appeal to millenials, a group who the sport has neglected to interact with under CVC and Bernie Ecclestone.
One major task that is in Brown's in-tray is to try and help McLaren secure a new title sponsor. Vodafone withdrew at the end of 2013, and the team haven't managed to secure a replacement, despite Dennis suggesting on multiple occassions that an announcement was close.
Sponsors are also rapidly leaving McLaren, with Tag-Heuer ending a long-term agreement, going back to the mid-80's to sign with Red Bull at the start of 2016. To make matters worse, lubrication giant Mobil is also due to jump from inside a below-par Honda Power Unit for the insides of a Tag branded Renault - at Red Bull.
McLaren are taking a gamble in severing ties with Ron Dennis. But if there was one person you'd want to draft in to be his effective replacement, Zak Brown would be it.