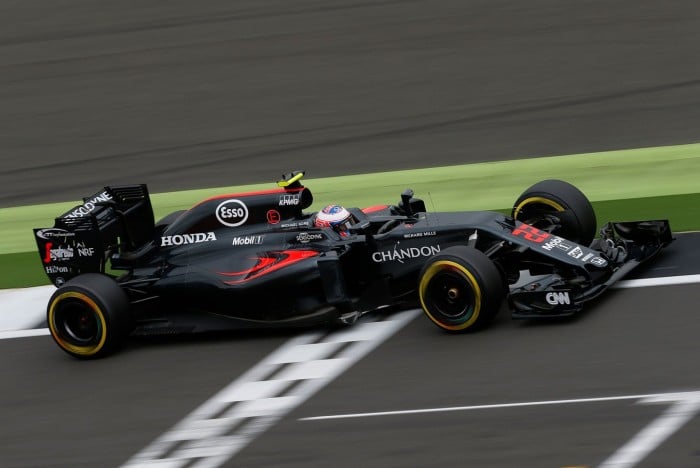 The McLaren Formula 1 team has announced a deal that will see BP/Castrol supply the team with fuel and lubricants.
After long-term supplier Exxon/Mobil decided to supply Red Bull, McLaren were left searching for a new supplier, with a deal with BP expected for some months.
In a statement confirming the switch, McLaren Technology Group CEO Jonathan Neale said: "This agreement between McLaren, BP and Castrol is between brands who both share a long-standing and well-recognised passion for innovation in all we do."
He added, "Our McLaren-Honda team provides a global platform for Castrol to supply bespoke advanced lubricant technology."
The deal also sees BP supplying McLaren Automotive, the road car branch of the group.
Newly installed executive director Zak Brown has muted the idea of taking McLaren back to Le Mans, and a deal with BP could influence the decision to take the manufacturer back.
CEO of the Automotive Branch Mike Flewitt said: "The partnership between McLaren Automotive and Castrol is an important step in our journey to deliver the highest levels of performance and efficiency from the engines in our Sports and Super car ranges.
"Not only will the lubricants provided by Castrol play a wide-ranging role in delivering the efficiencies across our existing cars, but our future engine generations as well."
Battle of the fuel suppliers
BP/Castrol has already announced a deal to supply the Renault team, who ended their association with Total at the end of the 2016 season.
The company entering F1 will be up against tough competition, with Exxon/Mobil, Shell, Petronas and Petrobas already the established forces in the market.
Although F1 has a single tyre supplier, the technology and pressure to win could drive the fuel suppliers to develop more power from their product, which could produce a fuel/lubricant development war, that could go in tow with the exciting aerodynamic development war that is expected in 2017.