Pascal Wehrlein will be forced to sit out the first Formula 1 pre-season test, after further tests revealed he suffered a back injury in his heavy Race of Champions crash last month.
The German, who will race for Sauber, having been placed there for the 2017 season by Mercedes, who overlooked him for the vacant drive at the works team after Nico Rosberg's retirement.
During the Race of Champions in Miami last month, whilst racing Felipe Massa to the line, Wehrlein rolled his car, flipping it before it came to rest on a barrier.
There were concerns that a neck injury might've prevented Wehrlein from driving in the first test, due to get underway on 27th February, but further tests have revealed that a back injury will force him to take further time to recover.
It is unclear whether or not Wehrlein will be fit for the second and final pre-season test, which begins on March 7th. Sauber's other race driver for 2017, Swede Marcus Ericsson will be de facto team leader, as he is in his third year of F1, whilst Wehrlein has just the one season.
If Wehrlein is also forced to miss the second test, it will mean he will head to the season opening Australian Grand Prix on March 26th, without having driven the new breed of car on track.
Giovinazzi likely stand in
As Sauber are powered by Ferrari engines, the most likely stand-in will be 2016 GP2 runner-up Antonio Giovinazzi.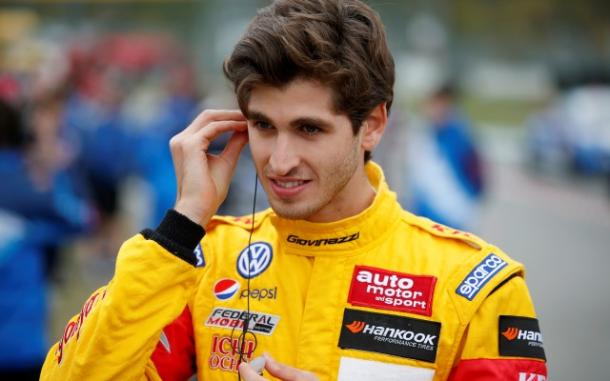 The Italian recently tested a 2015 spec Ferrari at Fiorano, and is tipped to be the third driver for the Italian squad.
It is not uncommon for teams to put a third driver into the car during pre-season testing, but for a driver to be forced out of an entire test, certainly is uncommon.