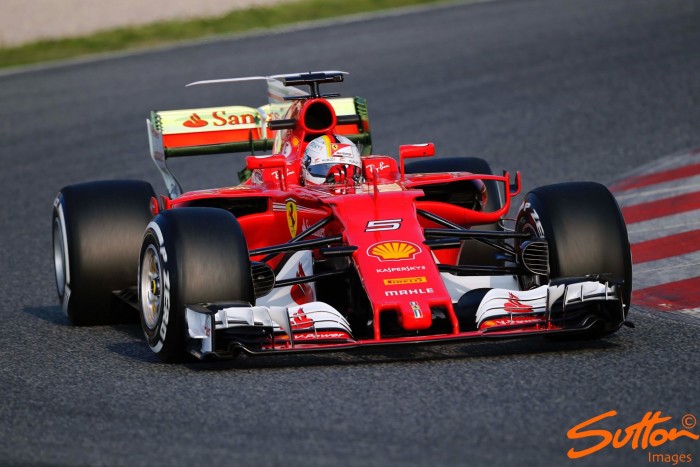 It has often been said, that when a driver is asked to race for Scuderia Ferrari, there is no bigger compliment that can be bestowed upon them. It is the greatest honour.
And, when you consider who has pulled on the famous Rosso overalls and driven one of Enxo's beloved machines, adorned with the Cavallino Rampante, you can see why.
Juan Manuel Fangio, Alberto Ascari, John Surtees, Niki Lauda,, Alain Prost, Nigel Mansell, Kimi Raikkonen, Fernando Alonso and Sebastian Vettel are amongst those who have raced, and won the Maranello based team although there are two drivers who are even bigger legends with the Tifosi, than all the rest.
Gilles Villeneuve's star shone briefly, but his actions have gone down in Formula 1 folklore, Zandvort 1979 springs to mind, as does his epic battle with Rene Arnoux in Dijon.
And then, there's the man who eclipsed the Tifosi's wildest dreams. Michael Schumacher.
Althougth they have not won a drivers' title since 2007, or a constructors' since 2008, there is still something magical about Ferrari. The Tifosi will always believe at the start of a season, no matter what the results were in the one just gone. There is not a single team in F1, who has an entire country united behind it, sharing in it's joy when winning, hurting in its pain when it doesn't.
Team Stats
Founded - 1929
First F1 GP - Monaco 1950
First F1 win - Britain 1951
Races started - 929
Wins - 224
Poles - 208
Fastest laps - 237
Points - 6,660.5
Drivers' titles - 15 (1952,1953,1956,1958,1961,1964,1975,1977,1979,2000-04,2007)
Constructors' titles - 16 (1961, 1964,1975,1976,1977,1979,1981,1982,1983,1999-2004, 2007,2008)
Chairman - Sergio Marchionne
Team Principal - Maurizio Arrivabene
Chief technical officer - Mattia Binotto
Sebastian Vettel
If all is good, there are not many who can beat Sebastian Vettel, if any. On his day, he is unstoppable.
Unfortunately, last season his fustrations boiled over a little and he often turnt the airwaves a dark shade of blue.
Nervertheless, what Vettel has acheived so far in F1 can not be underestimated.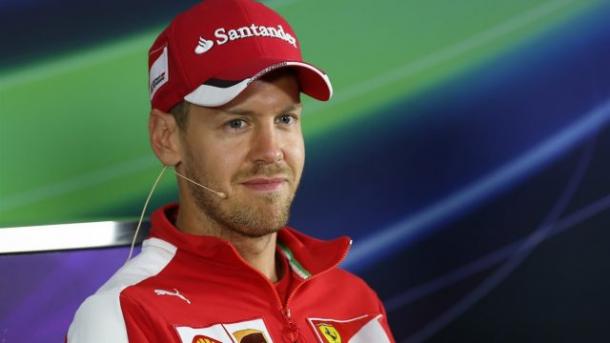 He is the youngest World Champion in history, at 23 years-old and is the youngest of the Quadruple champions, achieving that in 2013, at just the age of 26.
38 Grand Prix wins in just five seasons is extraordinary, and his total of 42 puts him fourth on the all-time list, just one ahead of Ayrton Senna, and nine behind Prost.
What he achieved in the second-half of 2013, is a F1 record that will surely stand the test of time. From the Belgian Grand Prix to the season-ending Brazilian Grand Prix, he won the lot. Nine consecutive race wins, the previous best was seven by Ascari.
Born - July 3rd 1987 - Heppenheim, Germany
Age - 29
Debut - USA 2007
First Win - italy 2008
Races started - 178
Wins - 42
Poles - 46
Fastest laps - 28
Points - 2,108
Titles - 4 (2010,2011,2012,2013)
Kimi Raikkonen
No nonsense, says it how it is, Kimi Raikkonen is an F1 fans favourite, although he hasn't been at his best since 2013.
The Finn's unqiue style out of the cockpit often overshadows what he has done in it over a race weekend, or in the case of the 2012 Abu Dhabi Grand Prix, which he won, his "Leave me alone, I know what I'm doing" slapdown to his race engineer is arguably more memorable than the win itself.
Raikkonen's best season was 2005, when he was devastatingly brilliant in the McLaren, although reliability issues saw Alonso take the crown, Raikkonen getting his turn two years later in 2007.
He is second on the all-time list of fastest laps, on 43, second only to Schumacher, and his feedback on how a car and tyres are behaving is amongst the best on the grid.
The new 2017 rules should suit Raikkonen. More durable tyres and more downforce on the car are akin to his heyday, Bwoah, and from what we saw in pre-season testing, he looks comfortable in the car. Which is only a good thing for all concerned. Now, any-one for an ice-cream
Born - 17 October 1979 - Espoo, Finland
Age- 37
Debut - Australia 2001
First win - Malaysia 2003
Races started - 251
Wins - 20
Poles - 16
Fastest laps - 43
Points - 1,360
Titles - 1 (2007)