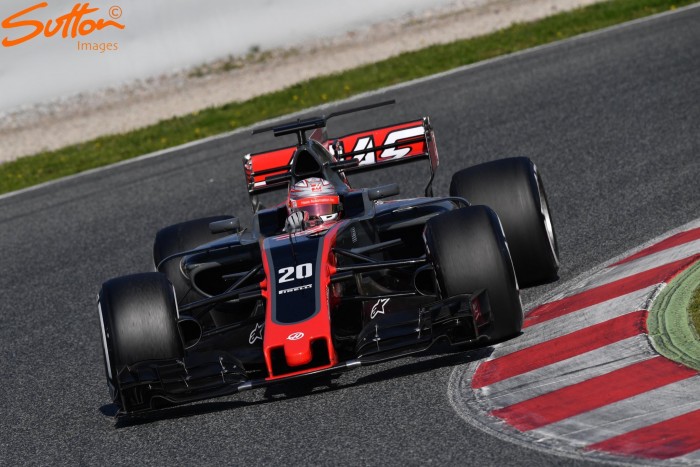 Haas came into Formula 1 with a bang last season at the Australian Grand Prix. Quite literally with a bang, as Esteban Gutierrez was involved in the massive shunt with Fernando Alonso whilst Romain Grosjean, with some clever strategy came home in sixth place, followed by fifth next time in Bahrain.
11 points in the first two races was a great start for the team owned by NASCAR legend, Gene Haas. and despite some brake issues that plagued them throughout the campaign, they hauled another 18 points to finish with a respectable 29 for the campaign and eighth in the standings. This season, they will want more.
There was some uproar about the teams close technical links to Ferrari, but the FIA said there was no case to answer, and the '16 chassis was built with every non-listed part allowed, sourced from Maranello of course.
This included suspension, gearbox and wings, but it worked as the team was instantly competitve, and not trailing behind, something F1 might want to take a look at in the future, and certainly any new future teams, as well as delaying entry until you are really ready as Haas did. They had a licence to race in 2015, but it was decided to give the new team more time to bed in, to delay until '16.
Team Stats
Founded - 2014
First GP - Australia 2016
First Win - N/A
Races started - 21
Wins - 0
Poles - 0
Fastest laps - 0
Points - 29
Dirvers' titles - 0
Constructors' titles - 0
Chairman - Gene Haas
Team Principal - Guenther Steiner
Chief designer - Rob Taylor
Romain Grosjean
Romain Grosjean is an emotional character. This is good as F1 can be seen on occassions to be lacking emotion and be corporate event, but sometimes it can affect his driving.
Take last season as an example. Toward the end, he was often on the radio slagging the car off as "undriveable", and often citing the brakes as his main area of concern.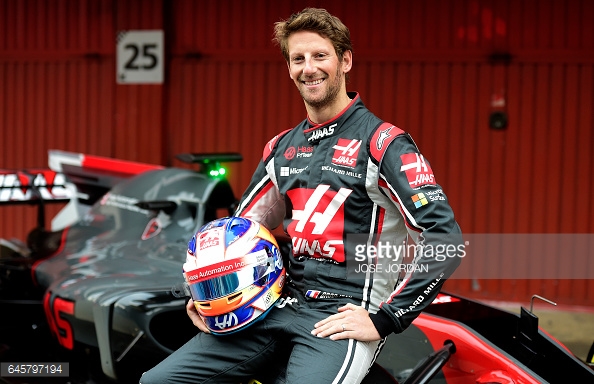 On the flipside, when all is well, he can be consistent and deliver the big points for the team. At Lotus in 2012-2013, he was often on the podium, and should've won the 2013 Japanese Grand Prix.
He moved to Haas to try and secure a future Ferrari seat, and although this is an unlikely prospect, an on-form Grosjean is a better Grosjean than an emotional one.
Born - 17th April 1986 - Geneva, Switzerland
Age - 30
Race Number - 8
Debut - Europe 2009
First Win - N/A
Races started - 102
Wins - 0
Poles - 0
Fastest laps - 1
Points - 316
Titles - 0
Kevin Magnussen
This is Kevin Magnussen's third chance in F1. As a rookie he impressed in 2014 at McLaren alongside Jenson Button, although the Brit was ultimately kept on.
After being released by that team on his birthday in 2015, Renault offered him a second chance, and although he scored the lions share of their eight points last season, seven to be exact, he refused their offer of a one-year contract extension, believing his efforts warranted more security. He then took the plunge and moved to Haas.
Aside from a debut podium in Melbourne in 2014, Magnussen hasn't had the opportunity to get that far up the order since, with the bul of his points being in the lower reaches of the top 10.
But finally with a car that looks to be properly developed and an engine that is relaible and powerful, some of that "lightening pace" that McLaren said he had in 2014, might just start to reveal itself .
Born - 5th October 1992 - Rosklide, Denmark
Age - 24
Race Number - 20
Debut - Australia 2014
First Win - N/A
Races started - 40
Wins - 0
Poles - 0
Fastest laps - 0
Points - 62
Titles - 0