Antonio Giovinazzi has secured a deal with Haas, that will see the Italian drive in seven Formula 1 First Practice sessions in the remainder of the 2017 season.
Italian Giovinazzi, who is Ferrari's official third driver, completed the Australian and Chinese Grand Prix earlier this season at Sauber for the injured Pascal Wehrlein and in a bid to continue his development, Ferrari customer Haas will run the 23-year-old on Friday mornings.
The deal starts at the British Grand Prix and takes in the races in Britiain, Hungary, Italy, Malaysia, Mexico, Brazil and Abu Dhabi.
Kevin Magussen will give up his seat in six of the seven FP1 sessions, with Romain Grosjean doing the same in Mexico at the end of October.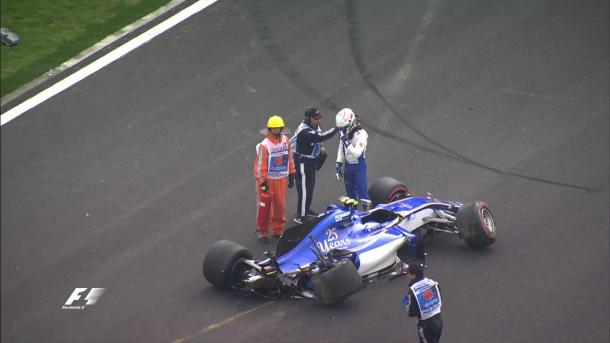 Great opportunities
Giovinazzi, who finished as runner-up to Pierre Gasly in what was then GP2 in 2016, has been on Ferrari's books as third driver since the start of the year, and got his first taste of contemporary F1 machinery when he drove the SF15-T at Fiorano earlier this year.
He is seen as a contender for a race seat when Kimi Raikkonen calls it a day.
The last Italian to race in F1 before Giovinazzi was Jarno Trulli in 2011, and the last Italian to win for Ferrari was Michele Alboreto in the mid 1980's. The last Italian World Champion was Alberto Ascari way back in 1952 and 1953, the third and fourth years of the world championship.
In a statement Giovinazzi said: "In a year that's been filled with great opportunities, I'm proud to have another one with Haas."
Team Principal Guenther Steiner said: "Giovinazzi earned a good bit of F1 experience during his two races with Sauber this year and these FP1 sessions with our team will allow him to develop more. He is highly regarded by Ferrari and it is a good opportunity for him, which we are happy to provide."