 The cars may not yet even be on track, but both McLaren drivers have received grid penalties for this weekend's inaugarul Formula 1 Azerbaijan Grand Prix.
The majority of problems for engine partner, Honda, this season have come in the form of MGU-H problems. It had developed a new part, to be utilised as a countermeasure against the repeated failures, but decided against running the part in Canada last time out.
With the 1.4 mile long main straight, the beleaguered Japanese manufacturer has decided to fit the new part in Azerbaijan, where expectations are low for performance and a result.
As a consequence of running the new MGU-H, both Fernando Alonso and Stoffel Vandoorne will take a new turbocharger, their sixth of the season so far.
Drivers are limited to only four of each component for the season, and the Honda power unit has been failing on a rountine basis, including an Internal Combustion Engine (ICE) failure two laps from the finish in Canada for Alonso costing the team a point.
Things get worse for Vandoorne however, Honda have also announced that after second practice on Friday, it will be changing his entire power unit, including taking yet another MGU-H and a new turbocharger. For this, he receives yet another 15 place penalty.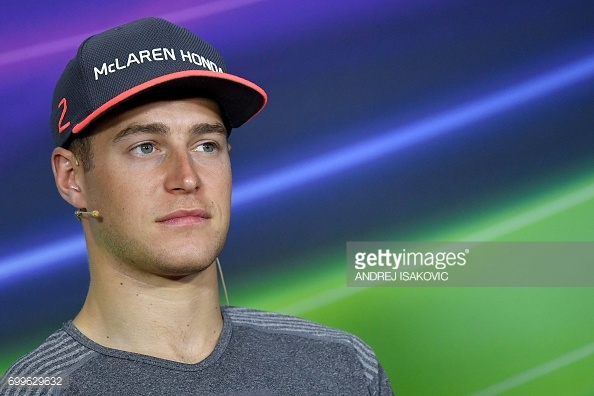 With the straight-line speed deficit, "being dangerous" in Vandoorne's own words, and Alonso's "Never have I raced with less power in my life" comment in Bahrain, it is conceivable that both McLaren-Honda will start on the back-row, or even qualify, before the penalties are applied, on merit.
Not ideal
Speaking in the official FIA press conference, Vandoorne said: "Here we reach very very high top speeds. I think very similiar to Canada.
"I don't think we have high hopes, but we'll try our best from our side. We'll focus maybe a bit more on the race runs, and hopefully we can play a bit during the race.
"We (Vandoorne and Alonso) are probably competing to start at the back of the grid"
After the failure in Canada, team boss Zak Brown described Honda's situation as "lost" as speculation intensifies that McLaren are prepared to ditch Honda and return to Mercedes power in 2018, after the disaster of the Honda project from 2015 onwards.
Doing so will cost the team it's effective free engine supply and revert back to customer status, but doing so may be the only way to keep Alonso at the team, seeing as he has made clear that if the "team is winning by September", he will stay.
Securing and announcing a Mercedes supply for 2018, could amount to the same thing in Alonso's mind, and convince him to stay on for 2018.
One thing is sure however, whatever happens, Fernando Alonso will not be driving a McLaren-Honda in 2018.