 Sebastian Vettel has escaped any further punishment for ramming Formula 1 title rival Lewis Hamilton in the Azerbaijan Grand Prix.
The FIA had decided to haul Vetel in front of a tribunal following his antics behind the safety car in Baku, and was joined at the meeting in Paris by Ferrari team principal, Maurizio Arrivabene.
In the meeting, also attended by other FIA senior figures, including President Jean Todt, Race Director Charlie Whiting, Deputy Race Director Laurent Meckies, Vettel reviewed the contreversial incident and took full blame for his actions.
He also committed to advising junior championships, F2, GP3 and an F4 series about safety. Because of this, the FIA decided that no further punishment would be allocated, meaning 30-year-old Vettel gets to keep his 12 points for a fourth place finish in Baku.
Todt notes the severity of Vettel's actions
In a statement, FIA President Todt said:"Top level sport is an intense environment in which tempers can flare. It is the role of top level sportsmen to deal with that pressure calmly and to conduct themselves in a manner that only respects the regulations of the sport, but which befits the elevated status that they enjoy.
"Sportsmen must be cognistant of the impact their behaviour can have on those who look up to them.
"They are heroes and role models to millions of fans worldwide and must conduct themselves accordingly."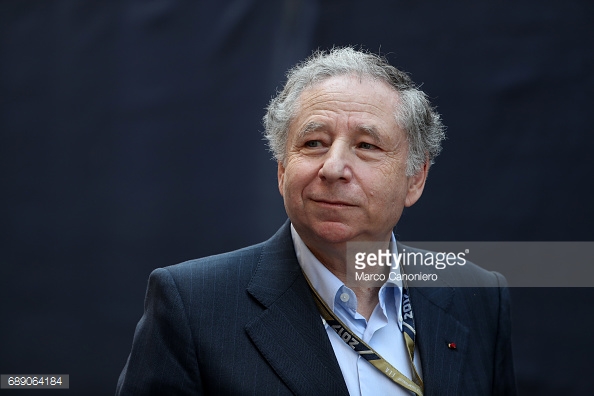 Vettel has been removed from any FIA road safety marketing, a key policy of Todt's tenure as FIA President, until the end of the year and is now on his final warning, after his expletive laden outburst at Whiting in Mexico last year.
Ferrari also released a statement after the meeting, which noted the decision of the FIA, and reaffirmed Vettel's "personal commitments to help the image of the sport", as well as confirming the team also supports FIA initiatives.
Vettel's final warning
Many will point to the case of young British racer, Dan Ticktum and the punishment he received for deliberately ramming Ricky Collard in a Motor Sports Association race at Silverstone in 2015, after overtaking 10 cars to do it.
He received a two-year ban for that, albeit one was suspended, and of course Vettel's actions were not as severe as Ticktum's, but the point is that both rammed a rival after losing their head.
After his rant in Mexico, Vettel quickly, and sheepisly apologised to Whiting and Todt and no further action was taken.
He currently sits on nine penalty points, which means he must behave himself in Austria this weekend, as three more points will ban him from the British GP. Two points will be removed from Vettel's licence on the Monday after Austria.
How may chances can one driver be given? Vettel has arguably done enough for a race ban on the two occassions he has lost his cool in the last year.
The title fight with Hamilton was cordial until Baku, when it erupted into a fercious battle. What will happen when they come close on track again? Who knows, but the next chapter in this long overdue fight for supremacy is now unmissable.