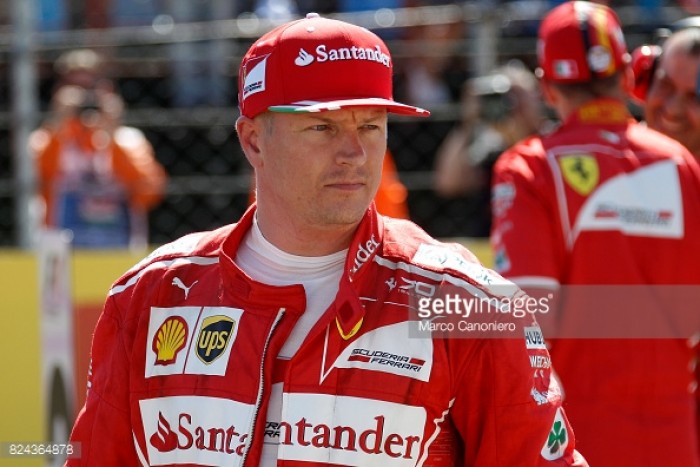 Ferrari have confirmed that Kimi Raikkonen's contract with the Italian Formula 1 team has been renewed for the 2018 season.
2007 world champion Raikkonen has been on one-year rolling contracts since he returned to Maranello in 2014, and there had been speculation that he could be replaced after a relatively lacklustre second spell.
Despite having scored 86 points less than team-mate Sebastian Vettel in the first half of the season, in which team boss Sergio Marchionne called Raikkonen "a laggard", the Finn will spend his eighth season at Ferrari, after his initial spell between 2007-2009.
Having not been a fixture in the championship since his return in '14, Raikkonen has shown improved performance in the first half of '17, which included taking his first pole since the 2008 French Grand Prix at Monaco and hauling four podiums.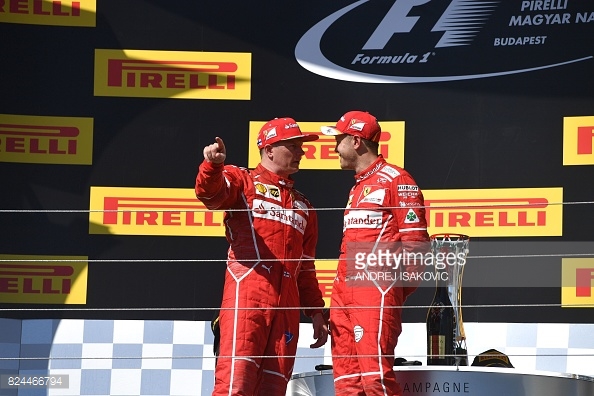 Since he rejoined Ferrari from Lotus, Raikkonen has yet to finish in the top three in the driver standings, with a best finish of fourth in 2015.
Having returned to Ferrari to help it win the constructors', he has been unable to deliver, owing to his own performance and the equipment with which he was provided not being good enough.
Why the deal makes sense
Vettel and Raikkonen are known to be good friends off the track and have helped to create a more relaxed and productive environment in Maranello after Ferrari's disastrous start to the V6 Hybrid era in 2014.
Since the German joined at the start of '15, Raikkonen has slipped into an effective 'Number 2' position, often providing support for Vettel in races, and occasionally being able to beat Vettel, as he did in Monaco qualifying and over the course of qualifying in 2016, by 11-10.
The announcement likely to help Vettel and Ferrari reach an agreement over the four times world champions own contract negotiations.
Vettel signed a three-year deal in '15, which expires at the end of this season.
He has made it clear that he wishes to stay, and emulate his hero, Michael Schumacher by winning the world championship for Ferrari.
Vettel is currently 14 points clear at the top of the standings from Lewis Hamilton, although Ferrari trail Mercedes by 39 points in the constructors'.