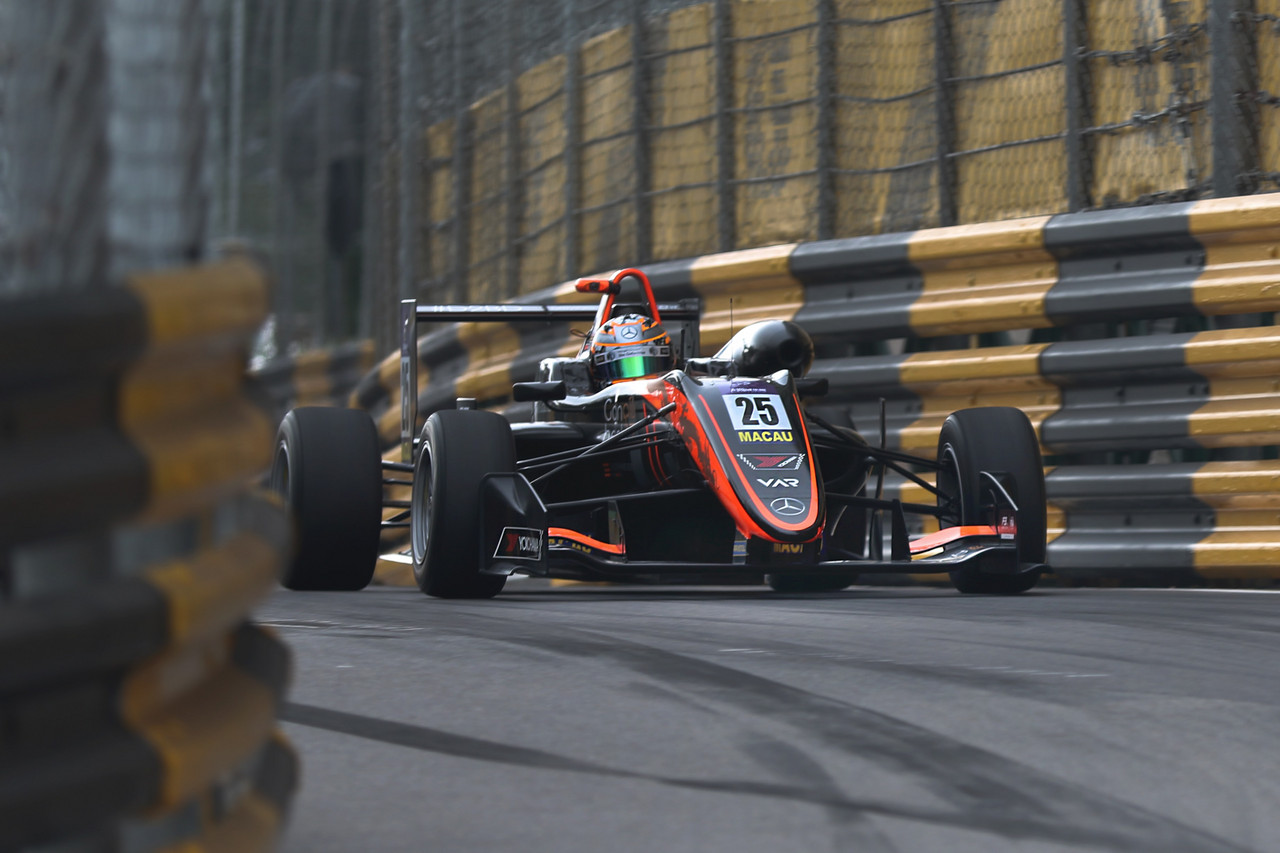 This weekend saw Lando Norris take his first ever podium in the top echelon of motorsport during the Austrian GP. Being only 20 years old, he is one of the youngest drivers on the grid, having only been racing in Formula 1 for a year before now. Prior to that, like many drivers, he was in the junior formulas, being Formula 2 and Formula 3.
Both formulas offer the opportunity for young drivers to hone their skills, in the hope of gaining a top-level racing seat, is series ranging from Formula 1, to Indy Car. The story of drivers coming through the ranks of motorsport and rising to the top is one that is all too familiar to fans. Seeing drivers like Lewis Hamilton and Charles Leclerc come through GP2 and F2, however all too many drivers never get the opportunity, or at least they haven't got their chance yet.
Up and Coming
One driver who is wrapping on the door of elite Motorsports is 21-year-old Slovakian Nikolas Szabo. Szabo started his racing career in karting, with his first full time series entry in 2013, racing in the European Championship, making one entry, and racing against the aforementioned Norris.
Since 2013, the Slovakian has made appearances in series all over the world, racing in Spain, Brazil and Portugal, gaining notoriety in karting circles in Europe. "In 2014 I won my first championship, so I qualified myself for the World Finals (Rotax Grand Finals), which took place in Valencia". in 2019, he made the step up from karting to Formula Renault 2.0 Hungary, immediately making an impact, winning the championship in his rookie season.
Like many young drivers, Nikolas dreams of making it to the top of motorsport, "My goal is to become a Factory Driver for Audi, BMW, Porsche, Lamborghini, or Ferrari, it doesn't really matter which one!"
However like many young drivers, he also acknowledges the impact that funding has on this journey, with Slovakia's lack of support for motor racing, combined with a lack of money, he has found it hard to compete at the level he wants. "Sometimes, money is more important than talent in motorsport, and that makes it hard to compete in World Class championships…I'm not going to give up on my dreams, the difficulties that I have faced have made me a better, stronger and more mature person."
The rise of Esports
As many motorsport fans found out, Covid-19 put an abrupt stop to many different championships restarting again for the 2020 season, but the alternative that was taken advantage of filled the void. The utilization of Esports over the last few months gave us many moments that will stay in the memory of racing fans, from Kyle Larsson losing his Nascar seat due to on stream comments, to F1 drivers racing weekly against footballers, cricketers and many other celebrities.
It has also been a fantastic opportunity for young drivers to develop their skills through games such as R Factor 2 and Assetto Corsa. "I got into Esports mainly because it is the cheapest and least risky way of developing my driving skills, in a racing simulator, you can be finding the limit without the risk of material damage on the car."
Nikolas also spoke about the benefits of making a mistake in the simulator, referencing that it is much easier to reply a situation and analyze what went wrong than in a real racing situation.
The opportunities that have presented themselves over lockdown have certainly benefited Nikolas, having taken part in the 2020 BMW Sim Cup, racing against the likes of Max Verstappen and Romain Grosjean in the process, along with a host of other names from DTM and further afield. Not to mention racing, and out qualifying Mick Schumacher during a race on R Factor.
Despite having a fruitful spell in the virtual realm, the Slovakian is looking forward more than ever to getting back onto track. "I prefer 'real life' racing over Esports, the smell of petrol, massive G-Forces, the fans and the traveling all make it much more intense". "The feeling just isn't the same, the ability to win a race, turn the game off and make dinner, doesn't compare to the real thing."
So next time you catch a junior formula series on TV before the 'main event' of the F1, remember how much goes into being a young driver in the current climate, the challenges that they face and the opportunities that they receive.