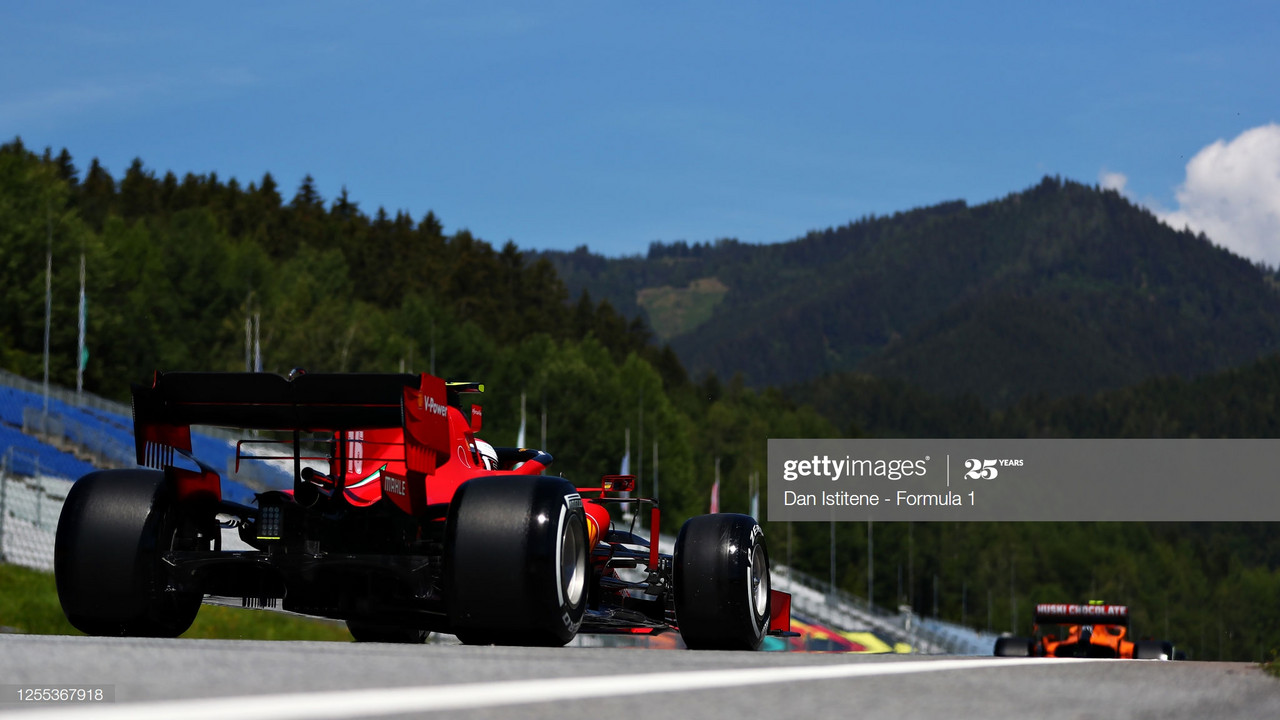 One week after the eventful race that started off the 2020 Formula One calendar, the drivers are set to return to the Red Bull Ring for the second race of the season.
The 2020 season marks the first year that F1 is set to visit a track twice in one year since 1995, when Japan hosted the Pacific GP and the Japanese GP in the same year.
Last time out
Last race bought a chaotic return for both drivers and motorsport fans alike, as we saw nine cars fail to make it to the end of the race, along with a surprise McLaren podium, featuring Brit Lando Norris, and a whole host of penalties up and down the grid.
Mercedes and McLaren will both be looking to pick up where they left off from last week. Valtteri Bottas was in command from lap one, cruising to victory with no real challenge, and the McLaren's of Carlos Sainz and Norris accumulated more points in one race (26) than McLaren did the whole of the 2017 campaign. Both cars looked strong throughout the whole weekend, culminating in a great race for both teams.
Despite taking a promising second place, Ferrari still seemed to be off of the pace in comparison to the Mercedes. Charles Leclerc, much like Norris, capitalised on the penalties given to Lewis Hamilton and Sergio Perez to bring the car home in second. However, his teammate, Sebastian Vettel, looked off the pace the whole weekend, starting the race in 11th and finishing in 10th, following an ill-timed move on Sainz.
Double DNFs for both Red Bull and Haas last time out will leave them wanting more before they leave Austria. Alexander Albon was left upset following his tangle with Hamilton that ultimately led to the downfall of his race, whereas his teammate Max Verstappen's race didn't really get going, after retirement on lap 14.
What to expect
Ferrari are set to bring new upgrades this weekend that were originally expected for Hungary. Mercedes are also due to bring upgrades to their car, mainly focusing on the gearbox issues created in the first race.
Both Mercedes and Ferrari are also being investigated for breaking the Covid-19 rules surrounding the series, with both Leclerc and Bottas leaving Austria to return home, thus breaking the eco-system of the GP.
All sessions will be available live on Sky Sports, with qualifying and race highlights shown on Channel 4.
10th July
FP1 - 10:00 - 11:30
]FP2 - 14:00 - 15:30
11th July
FP3 - 11:00 - 12:00
Qualifying - 14:00 - 15:00
12th July
Race - 14:10 - 16:10