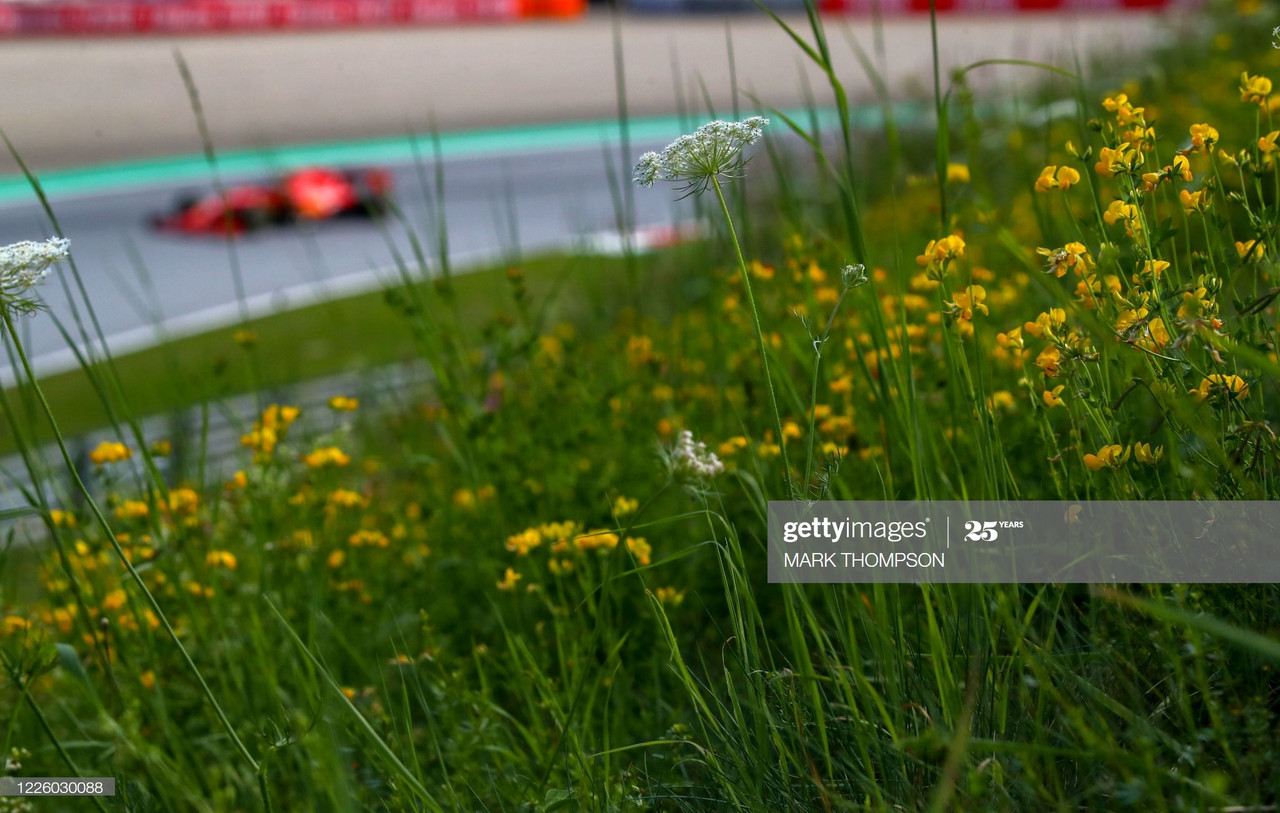 With the last running of Friday Red Bull's Max Verstappen topped the times, closly followed by Finn Valtteri Bottas.
Racing Point put on a good show, following on from Sergio Perez's first-place finish in FP1, with Perez finishing third and Lance Stroll finishing fourth.
The Mercedes-powered cars seemed to have the upper hand over the Ferrari-powered cars, with Ferrari especially struggling for pace.
Red flag drama
The first big moment of the session came in the form of a red flag, with Australian Daniel Ricciardo coming off the track between turns seven and eight, after losing control of the car upon entry to turn seven. The Aussie was able to get out of the car, however was visibly limping in the paddock. He was sent to the medical centre and was later declared fit to drive.
Qualifying potential
Many of the teams were treating this session as a potential opportunity to set a qualifying time for the race on Sunday, due to the chance that Qualifying could be called off tomorrow. There is forecasted to be torrential rain around midday on Saturday, sparking a situation similar to Japan 2019, where the two possibilities are to take the timings from FP2, or to stage a qualifying session just before the race on Sunday.
Penalties and track limits
Between FP1 and FP2, the FIA and race strewards had agreed to give Lando Norris a three-place grid penalty for his actions in FP1. He overtook the Alpha Tauri of Pierre Gasly under the yellow flags brought out by the removal of Nicholas Latifi's Williams. Along with this, the FIA took a much stronger stance with track limits, mainly on the last two corners of the track. Alexander Albon, Lance Stroll and Sebastian Vettel all had laps deleted as a result of exceeding the limits.
Final Standings - Styrian GP FP2
Max Verstappen -1:03.660
Valtteri Bottas +0.043
Sergio Perez +0.217
Lance Stroll +0.581
Carlos Sainz +0.673
Lewis Hamilton +0.688
Alexander Albon +0.777
Lando Norris +0.881
Charles Leclerc +1.046
Esteban Ocon +1.086
Pierre Gasly +1.097
Daniil Kvyat +1.390
Kimi Raikonnen +1.492
Antonio Giovinazzi +1.705
George Russell +1.928
Sebastian Vettel +1.953
Nicholas Latifi +1.995
Kevin Magnussen +2.130
Romain Grosjean +2.436
Daniel Ricciardo No time set