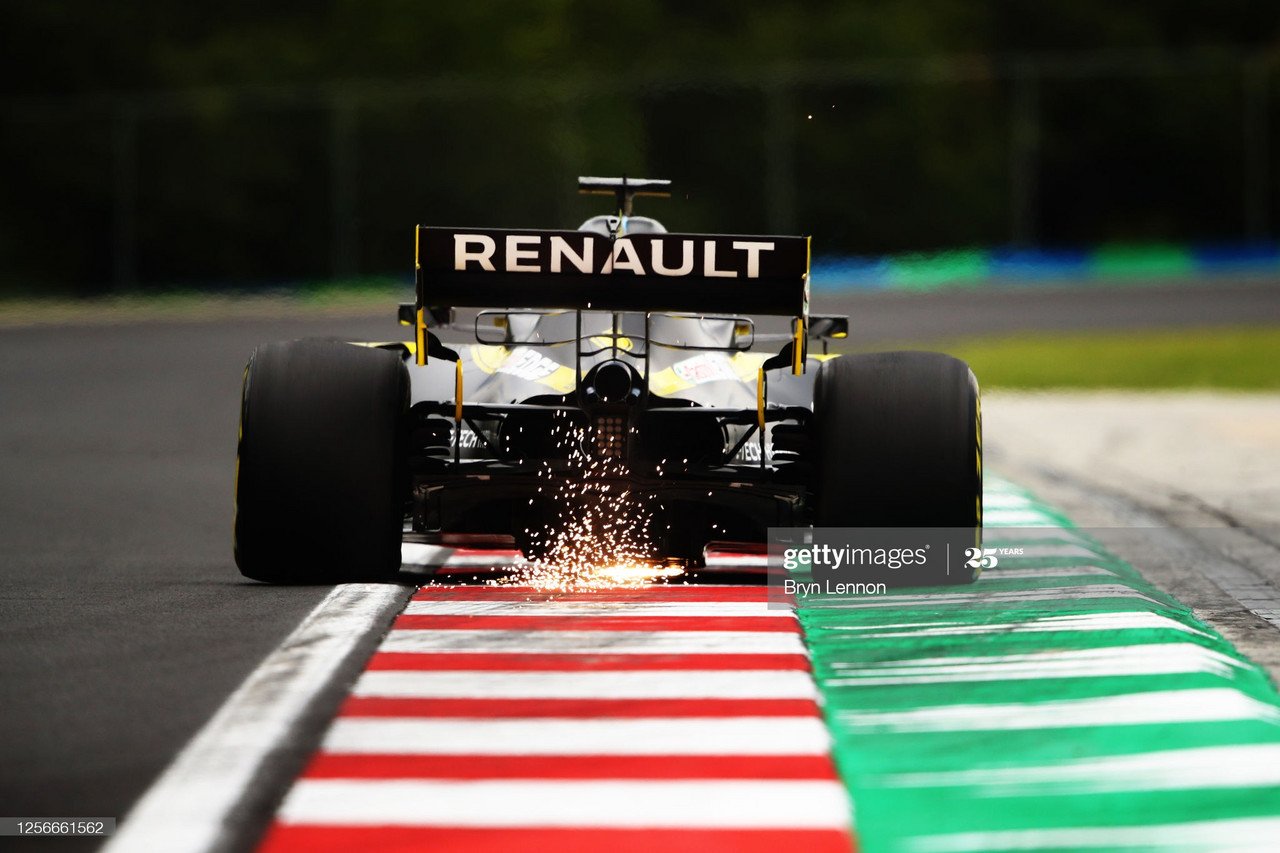 In the final practice session before qualifying, Valtteri Bottas managed to put the car top, followed closely by his teammate Lewis Hamilton, with the in form Racing Point of Sergio Perez taking third place ahead of the Ferraris and Red Bulls.
Mixed Fortunes
Following on from yesterday's showing in FP1 and FP2 the Racing Point cars of Sergio Perez and Lance Stroll have continued to show promise at the Hungaroring, with many suggesting that they may actually be the second best car on track.
In a stark contrast Red Bull seemed to struggle in this session, with Max Verstappen finishing the session in 6th place and Alex Albon finishing 12th, over a second behind Valtteri Bottas in the top spot. The synopsis was that the cars lacked a degree of downforce heading through the corners, which was apparent when Verstappen span his car through the esses section on a flying lap.
Williams going strong
After breaking out of Q1 for the first time last weekend at the Styrian GP, Williams put in a promising performance this session, which could suggest another venture into Q2. Nicholas Latifi was in the middle of the times for the large majority of the session, however fell off towards the end, finishing a fraction of a second behind the Alfa Romeo of Kimi Raikkonen.
George Russell went one better than that however, finishing the session in 14th position, above both Alfa Romeos and Haas cars, proving that the Williams may be on the up with the right set up.
Hungarian GP - FP3 Final Standings
Valtteri Bottas - 1:15.437
Lewis Hamilton +0.042
Sergio Perez +0.161
Charles Leclerc +0.344
Lance Stroll +0.594
Max Verstappen +0.647
Lando Norris +0.756
Sebastian Vettel +0.914
Pierre Gasly +1.016
Daniel Ricciardo +1.071
Carlos Sainz +1.108
Alex Albon +1.145
Esteban Ocon +1.269
George Russell +1.410
Romain Grosjean +1.429
Kevin Magnussen +1.649
Danill Kvyat +1.855
Antonio Giovinazzi +2.059
Kimi Raikkonen +2.090
Nicholas Latifi +2.213