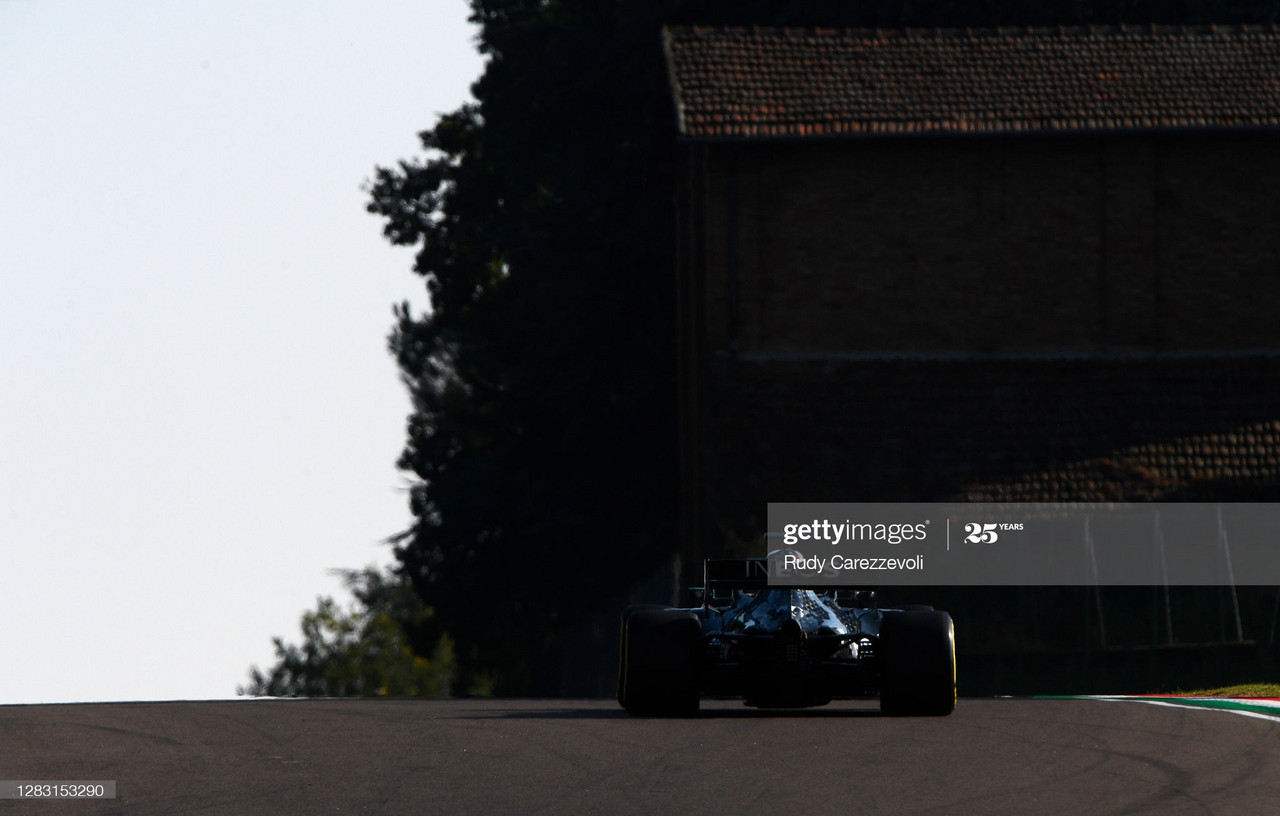 Lewis Hamilton topped the only practice session of the weekend to break teammate Valtteri Bottas' streak of P1's in FP1. Despite topping the timesheets it does not appear so straight forward this weekend.
Max Verstappen was second behind Hamilton, not Bottas, even though he didn't get a second run as planned.
Improvement is needed from Bottas as the only real fighter to Hamilton's seventh title charge.
Midfield as tight as ever
Behind the top three as ever there is a strong gap, but as soon as you hit fourth, the gaps disappear.
Pierre Gasly continued his very strong run of form, topping the midfield ahead of Charles Leclerc, Daniel Ricciardo, Esteban Ocon, Daniil Kvyat, Alex Albon, Lance Stroll, Sergio Perez and Sebastian Vettel in P12; all within half a second of each other.
Behind the McLarens were in P14 with Carlos Sainz and P16 with Lando Norris. This is purely due to track limits violations on their fastest laps without which the cars would be P6 and P8, meaning there is a genuine 10-car fight for P4.
Grosjean driving with freedom
Romain Grosjean seems to be getting ever-closer to his form during the podium runs of 2012 after announcing he would not be returning to Haas for 2021 before the Portuguese GP. The freedom of that announcement seems to be doing wonders for Grosjean, who again headed the backfield.
Behind were the newly re-announced Antonio Giovinazzi and Kimi Raikkonen for Alfa Romeo at a track where Raikkonen is the only driver who drove here the last time came to Imola 14 years ago.
At the very back of the field again; newly re-announced George Russell headed Haas' Kevin Magnussen and teammate Nicholas Latifi.