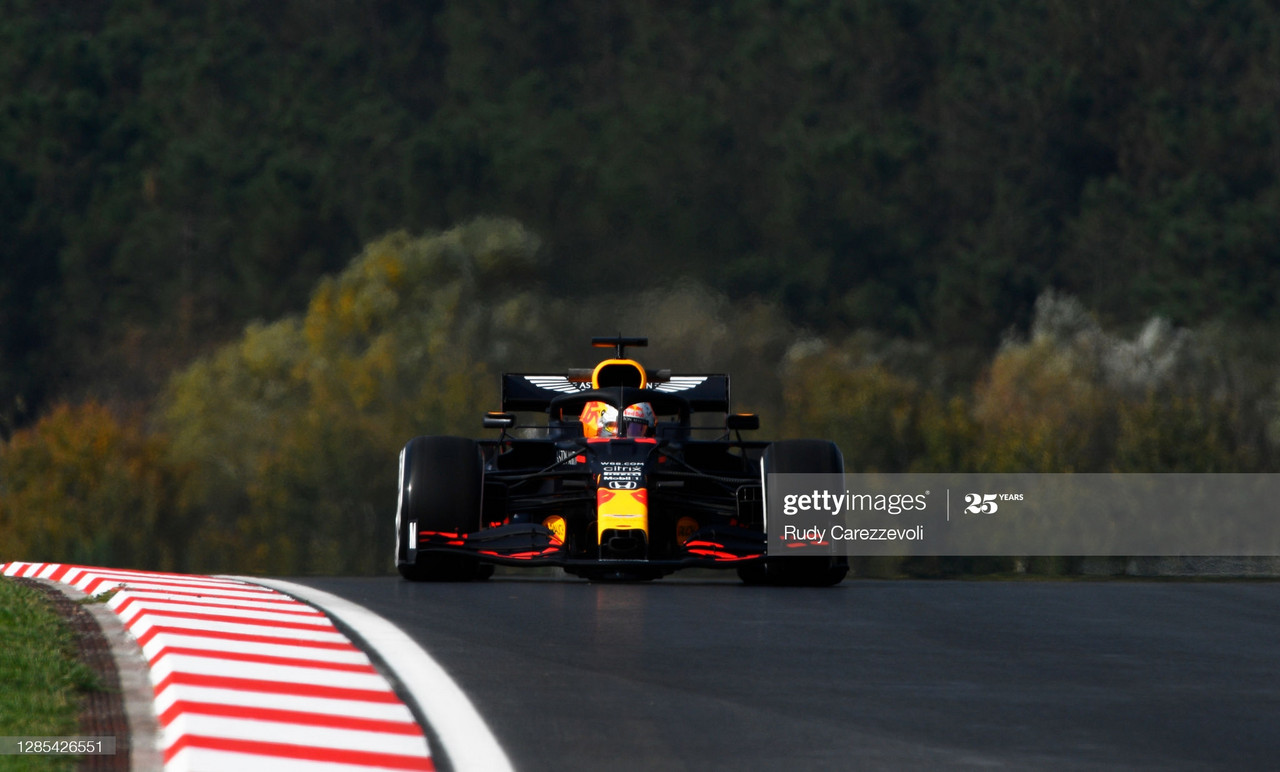 Verstappen displays undeniable skill
Max Verstappen showed his driving finesse on Friday morning topping a session that was difficult for all drivers finishing way over 10 seconds off the expected pace of the weekend.
This was due to a new surface being put down only a week or two ago leaving us with a surface very similar to the beginning of the Portimao weekend.
Only being worse due to no running before arrival on the track, being resurfaced more recently than Portimao had, and also being washed, smeared, before the session had started leaving the surface very oily.
Mixed up standings proving tricky to establish order
Behind Verstappen, a regular expected front runner, was Red Bull teammate Alex Albon, Ferrari's Charles Leclerc followed by Alpha Tauri's in-form Pierre Gasly.
Shortly behind was Sebastian Vettel with one of his better outings of the season being the last person within a second of Verstappen. Daniil Kvyat ended up in P6 keeping three teams in the top 6.
Lando Norris ended up P7 in the morning session of his 21st birthday beating Antonio Giovinazzi, Valtteri Bottas and Esteban Ocon to the final places in the top 10.
Bottom half struggling in tricky conditions
Nicholas Latifi was in P11 in a session in which he appeared the only driver to enjoy with the drifty nature. Ahead of Racing Point's Sergio Perez and Lance Stroll being the last car in the 1:39's.
P14 is where Romain Grosjean had placed his Haas ahead of championship leader Lewis Hamilton who did very little running compared to everyone else on Friday morning.
Kimi Raikkonen and Kevin Magnussen followed being the last of 'competitive-ish' times before Daniel Ricciardo who was four seconds off the back of them, ahead of Carlos Sainz who had an electrical problem and the other Williams of George Russell who reared up the field.