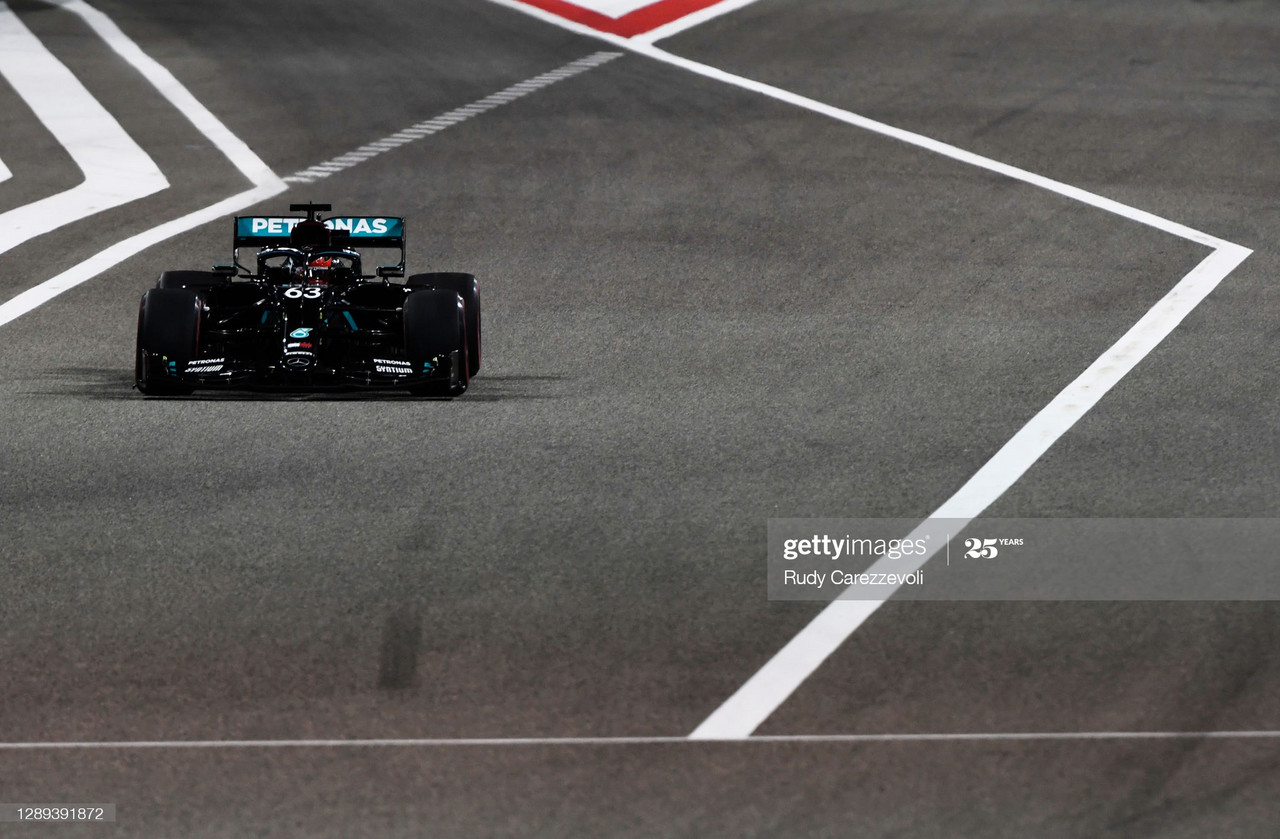 Same Mercedes, different driver
George Russell took no time at all getting to grips with his new loaned car after World Champion Lewis Hamilton tested positive for COVID-19 on Monday.
More shockingly was that second was not teammate Valtteri Bottas, but the Red Bull pairing of Max Verstappen followed by his teammate Alex Albon in an all-round strong showing for Honda power.
Russell set a 54.546-second lap, the first to be under a minute in 39 years and already the least time a lap has ever taken in F1. Verstappen, Albon, Bottas and Daniil Kvyat in P5 were all within half a second of Russell.
The midfield was tight before...
In P6 was Pierre Gasly putting every Honda-powered car in the top six. Behind was Esteban Ocon, Sebastian Vettel, Daniel Ricciardo and Charles Leclerc putting in a good showing for Renault and Ferrari.
Lance Stroll was the first man outside the top 10 closely followed by his teammate Sergio Perez who finished ahead of Carlos Sainz, Kimi Raikkonen and Antonio Giovinazzi in P15.
The gap from Gasly to Giovinazzi being less than seven-tenths which will likely tighten as the field gets tighter and more competitive as the weekend goes on.
In P16 was an out of place Lando Norris with both McLaren's being unhappy with the balance of the car still despite the amount of running available in FP1.
Behind was Kevin Magnussen ahead of Nicholas Latifi by a good six-tenths. Again proving the strength of Russell in his absence from the Williams team as that gap is not there when he is in the car.
Closing the field was Pietro Fittipaldi in his first F1 event closely followed by Jack Aitken who is in the same situation. Being a tenth apart and only three-tenths off Latifi is an optimal position to be in for the rest of the weekend.