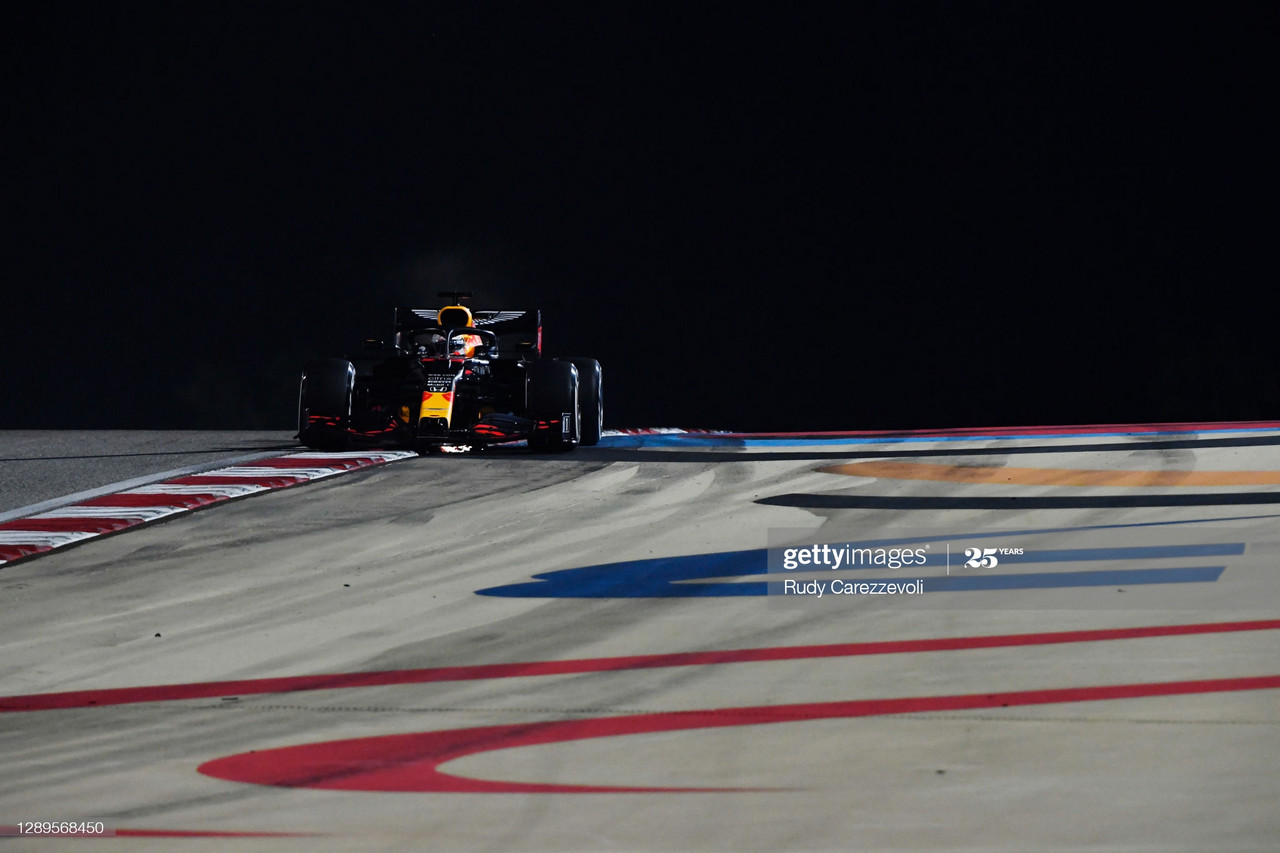 Red Bull top of the field
Many debates heading into this weekend were about whether or not Valtteri Bottas would outshine new loanee teammate George Russell. These have been forgotten about after FP3 thanks to Max Verstappen.
Setting a 54.064-second lap, Verstappen lead by over two-tenths to Bottas on only a 2.2-mile circuit with only four breaking points.
Behind the Finn was Pierre Gasly, again showing supreme class in the car compared to teammate Daniil Kvyat, before placing in front of Esteban Ocon, Lando Norris and Alex Albon on medium tyres.
After topping FP1 and FP2, it was a surprise to see Russell down in seventh. This only occurred though due to his fastest lap being taken away for track limits on the outside of the chicane at Turn 8 which would have placed him third.
Behind was the Racing Point's of Sergio Perez and Lance Stroll unable to optimize the balance of the car ahead of Carlos Sainz who rounded out the top 10.
Just outside the top 10 was another strong showing from Antonio Giovinazzi who was ahead of Kvyat, Charles Leclerc, who span out of the final corner on his last run and Daniel Ricciardo.
Sebastian Vettel ended the session P15 after struggling early on in the session with a customer car in Alfa Romeo being ahead with Giovinazzi and Kimi Raikkonen being right behind alongside Kevin Magnussen.
Nicholas Latifi put in one of his better performances being close to the back of Magnussen, getting rid of the void that was apparent with the absence of Russell in the Williams.
Pietro Fittipaldi out-rookied Jack Aitken one more time despite the difference being only four-thousandths of a second and in a better car. A battle that could be interesting in terms of being lapped come Sunday.