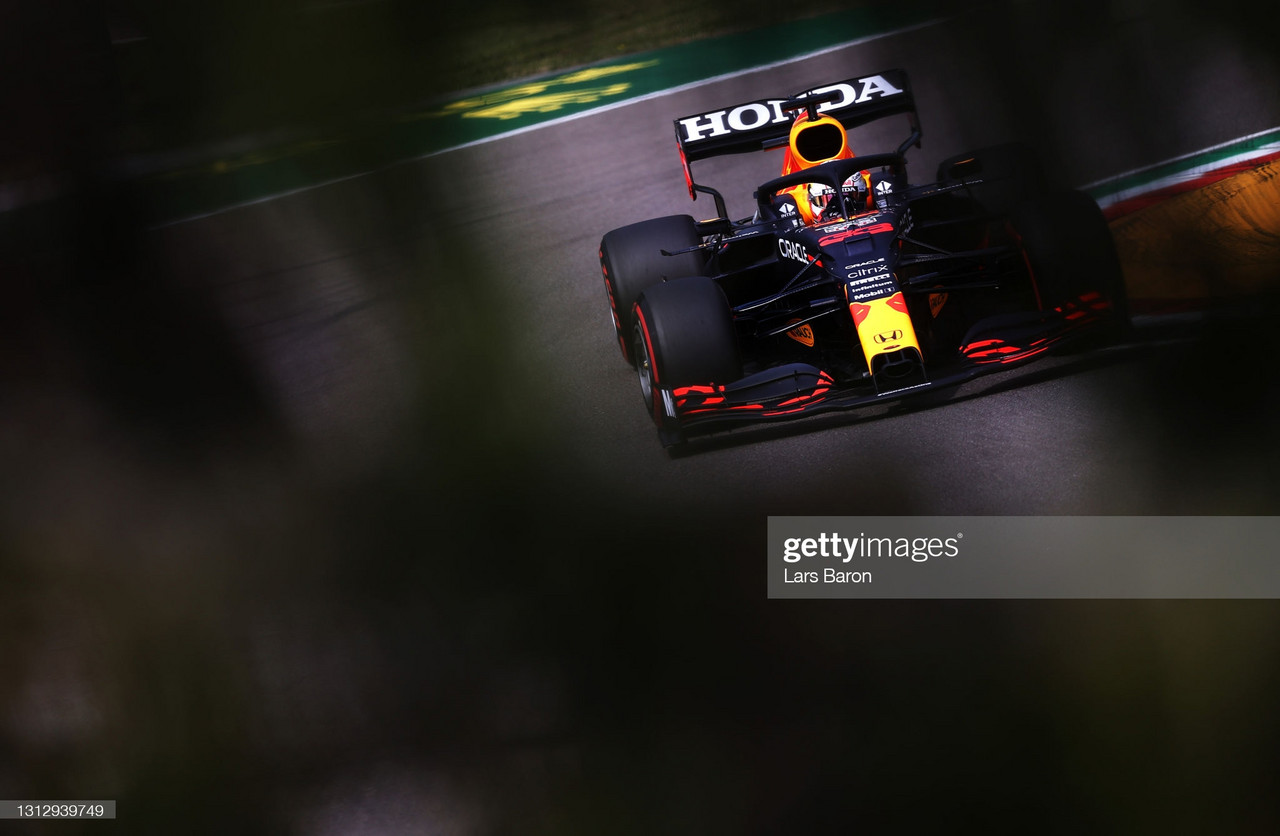 Verstappen a charging bull
Max Verstappen took one giant leap during FP3 to make him and his Red Bull look very commanding at the first of two trips to Italy in 2021.
Behind was not the Mercedes-powered car you expect to see but instead, it was the McLaren of Lando Norris who was the only car within half a second of Verstappen.
Lewis Hamilton was not too far behind as he and Norris had many a lap taken off the board during the session due to track limits at turn 9. They would not be the only pair who struggled with the precision of the exit of this corner.
The midfield is looking as tight as ever with Ferrari having a particularly impressive weekend with at one point being 6 KPH faster than Valtteri Bottas down the main straight showing how much the cars have caught up after last year's misfortune.
Sergio Perez slotted in just in front of Charles Leclerc with Pierre Gasly then splitting the Scuderia duo in what appears to be the battle at the front of the midfield with the addition of Norris after the appeared domination over his teammate this weekend.
Bottas was next up down in P8 after being yet another one of the drivers who had many a lap time deleted after seeming for him that he needed two laps on the soft tires to be able to make them work best.
Next came the two Alpine's of Fernando Alonso ahead of Esteban Ocon who both appeared ahead of the very frustrated Yuki Tsunoda who is not a fan of the traffic and antics of other drivers in the last sector.
Then comes the struggling trio of Lance Stroll, Daniel Ricciardo, and Sebastian Vettel. Ricciardo cannot seem to get close to his teammate at all so far this weekend and the Aston Martin pair still trying to figure out how Mercedes still get their speed from a low rake concept.
The usual bottom three teams stuck to their places with George Russell again seeming like the best of the bunch when it comes to one lap pace just beating the Haas of Mick Schumacher.
Nicholas Latifi had an off at the second chicane who was ahead of both Alfa Romeo's and the struggling Nikita Mazepin who was six-tenths of the back of Kimi Raikkonen.