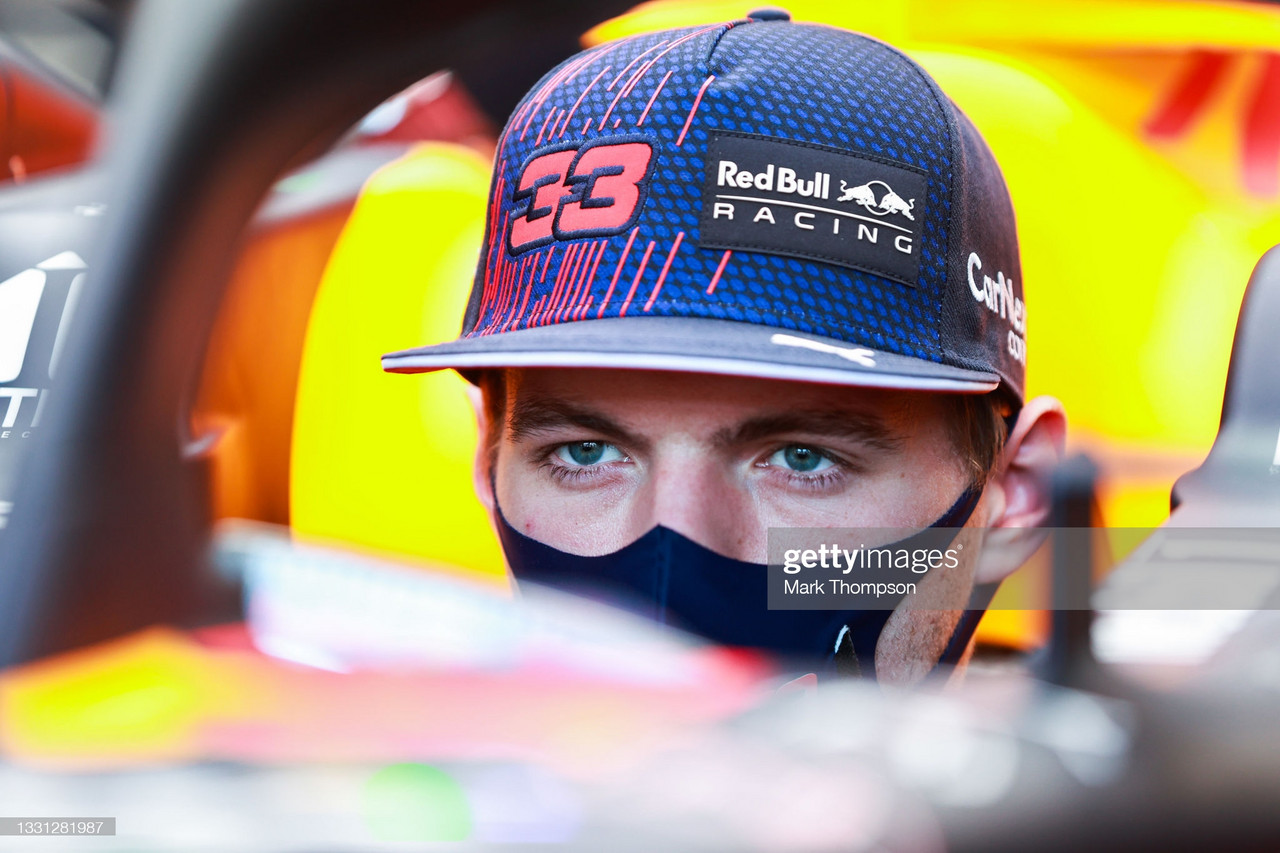 In the final race before the summer break, Formula One returns to 'Monaco without walls' better known as the Hungaroring in Hungary, with many unresolved storylines at the halfway point of the season.
Last Time Out
The British GP turned out to be one of the most divisive races of modern times, with the flashpoint being a first-lap incident between Lewis Hamilton and Max Verstappen. It would see the Dutchman end up in a 50G impact and a trip to the nearby medical center. The Incident prompted a 30-minute long red-flag period, where both teams began a war of words that would rage on into this weekend's Hungarian GP, with Red Bull gaining a review of the incident.
When the race was back underway, Hamilton was given a ten-second penalty, which would impact him in the short term, however, after a sterling comeback drive, managed to secure another British GP win. He would do so by rounding Charles Leclerc at the same corner where the incident occurred with Verstappen, prompting fans to speculate that Hamilton could have taken the corner in a different way.
A different look at the weekend would draw attention to the new format that was being tested at Silverstone, however, the race itself detracted from that. The new format seemed to be a hit with fans, offering a more purposeful practice session before both the qualifying and the sprint race, along with the fast pace sprint race.
Last Time Out In Hungary
The 2020 Hungarian GP was the third race on the revised calendar, after an initial double header in Austria. The race itself got off to a nervy start for Red Bull before the lights even went out, as the interchangeable conditions caught Verstappen out on his way to the grid, causing damage to the front left wheel by hitting a wall in the final sector. However, a massive shift from the Red Bull mechanics would see him start the race.
The conditions would continue to be tricky in the early stages of the race, as both Haas drivers swapping tires at the end of the formation lap, which would ultimately gain Kevin Magnussen his only points of the season.
From the early stages, the race mellowed out, with Hamilton picking up the win, with the only retiree of the race being Pierre Gasly early on with a gearbox problem on lap 14.
Session Timings
Friday 30th July 2021
Free Practice 1: 10:30am-11:30am BST
Free Practice 2: 2:00pm-3:00pm BST
Saturday 31st July 2021
Free Practice 3: 11:00am-12:00pm BST
Qualifying: 2:00pm-3:00pm BST
Sunday 1st August 2021
Race: 2:00pm BST (3:00pm local)