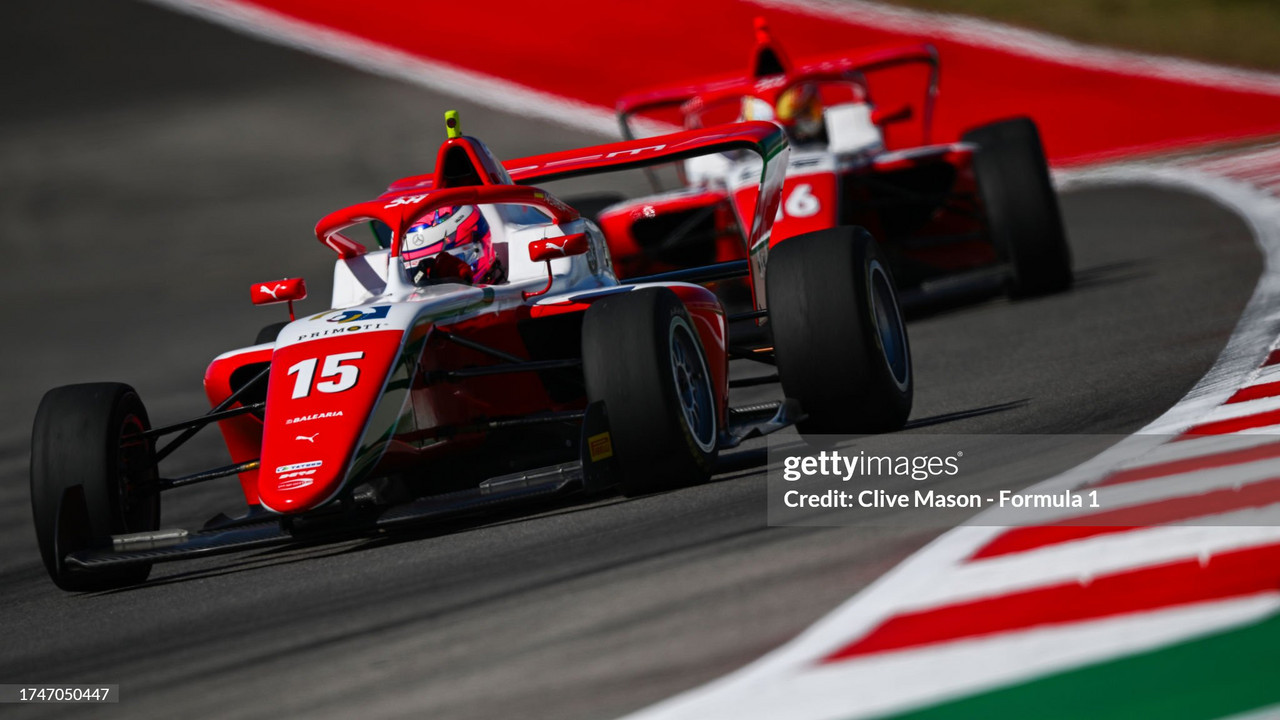 The F1 Academy reaches its final destination in Austin around the Circuit of the Americas for the remaining three races of the championship.
With two championships to be decided, the final round promises high drama for all to watch as all three races will be broadcast live for the first time this season.
Championship Deciders
Marta Garcia enters the weekend with a 48-point lead in the driver's championship over Léna Bühler.
With a total of 67 points available across the three races, both Bühler and Hamda Al Qubaisi have a shot at taking the championship lead from Garcia.
In the team's championship, MP Motorsport and Prema Racing are split by 23 points.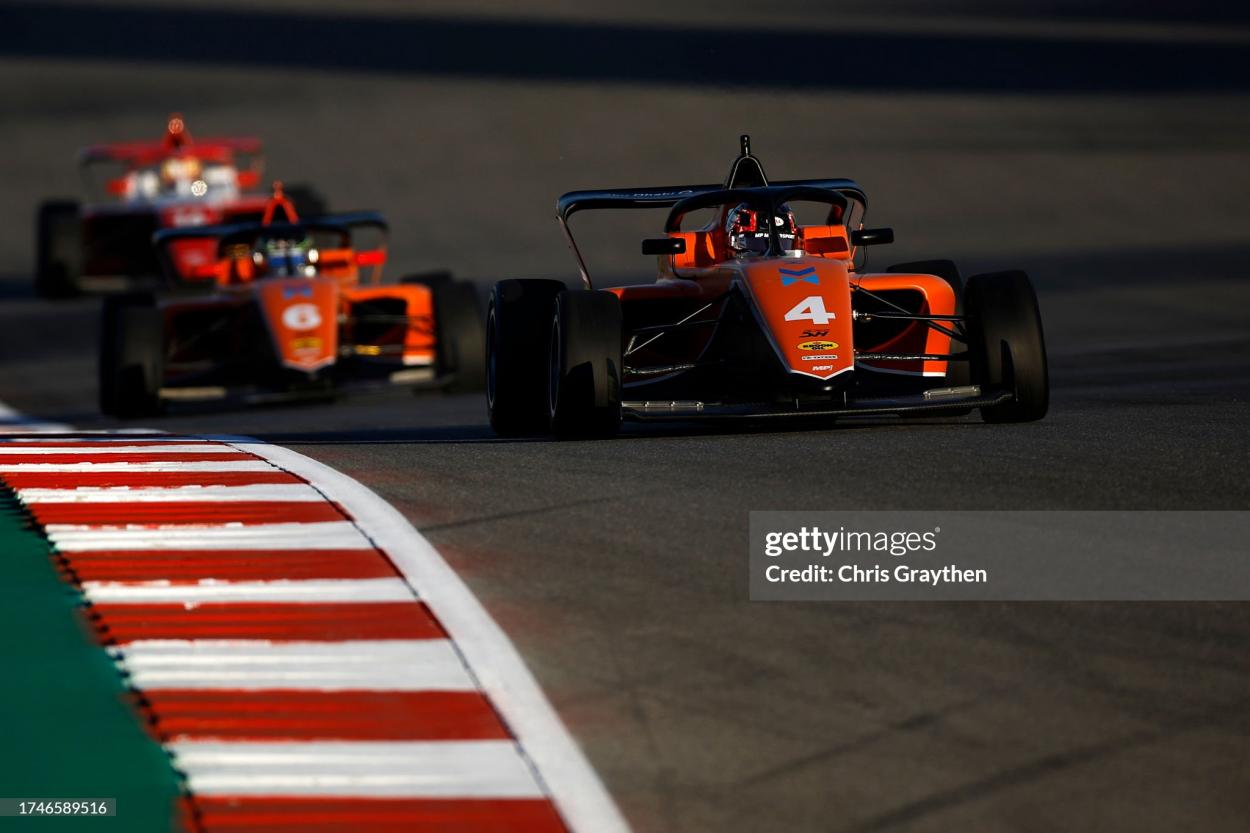 Races one and three use the traditional F1 scoring system, with 25 points for the win, 18 for second, 15 for third, and so on.
Race two, however, only awards points to the top eight finishers, with 10 points for a race win, 8 for second, and six for third.
Who to watch
Marta Garcia will have many eyes on her this weekend as she comes into the final round as the leader of the driver's championship by a somewhat comfortable margin.
The Prema Racing driver could potentially claim the title on Saturday morning with a race win.
Léna Bühler and Hamda Al Qubaisi will be battling it out for second in the championship as just eight points separate the two drivers in the standings.
Live broadcasts
It was recently revealed that the final round of the F1 Academy season would be broadcast live across multiple platforms, allowing fans the chance to watch qualifying and all three races live for the first time this season.
The series' 2024 calendar is seven rounds with every race featuring on a Formula 1 weekend featuring three new venues compared to this year's schedule.
Bustamante signs with McLaren
Prema's Bianca Bustamante has become the newest addition to the McLaren Driver Development programme.
The 18-year-old becomes the first female driver to be represented in the programme.
So far this season, she has scored two race wins and an additional two podiums, sitting seventh in the standings heading into the final weekend.
Found in Austin, Texas, the Circuit of the Americas is a 5.513km long track featuring 19 corners.
When and where
Race one is scheduled for 3:30pm GMT on Saturday, followed by race two at 9:15pm the same day.
Race three takes place on Sunday at 3:30pm in support of the F1 US Grand Prix.
All three races will be broadcast live across multiple viewing platforms.