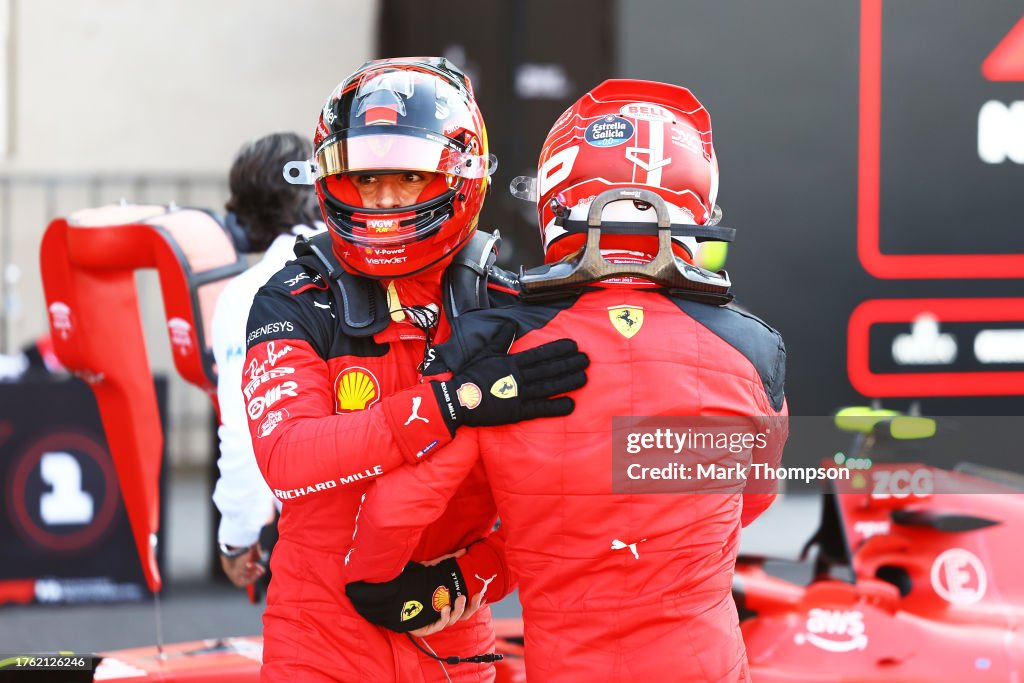 Qualifying at the Mexican Grand Prix was tightly contested, with the top three split by less than a tenth.
Charles Leclerc beat his teammate with a time of 1:17.166, over six tenths faster than Max Verstappen's top time from last year.
Penalties are expected after drivers were found waiting at the end of the pit lane for a gap in traffic. Verstappen, who finished third, is also being investigated.
Lando Norris was one of the shock knockouts in qualifying after a yellow flag stopped him from setting a fast lap at the end of Q1. He hopes to fight back to catch Oscar Piastri, who starts P7.
Here's a detailed recount of Qualifying:
Q1:
Kevin Magnussen was first out in qualifying, his recently upgraded Haas seeming quick in a straight line, but struggling on tyre degradation.
Track temperatures soared to a boiling 46 degrees celsius as the session got busy. Champion Verstappen was quick to claim the top spot, with an equally blistering 1:18.099.
Daniel Ricciardo seemed confident in early running, just two tenths away from Max's banker lap. Valtteri Bottas was just a tenth behind The Alpha Tauri at a track he loves.
Lewis Hamilton was quick to complain about the car park at the end of the pit lane with 2 minutes to go. His teammate George Russell was stationary to hold up the pack before going out.
Russell and Verstappen went straight under investigation for impeding.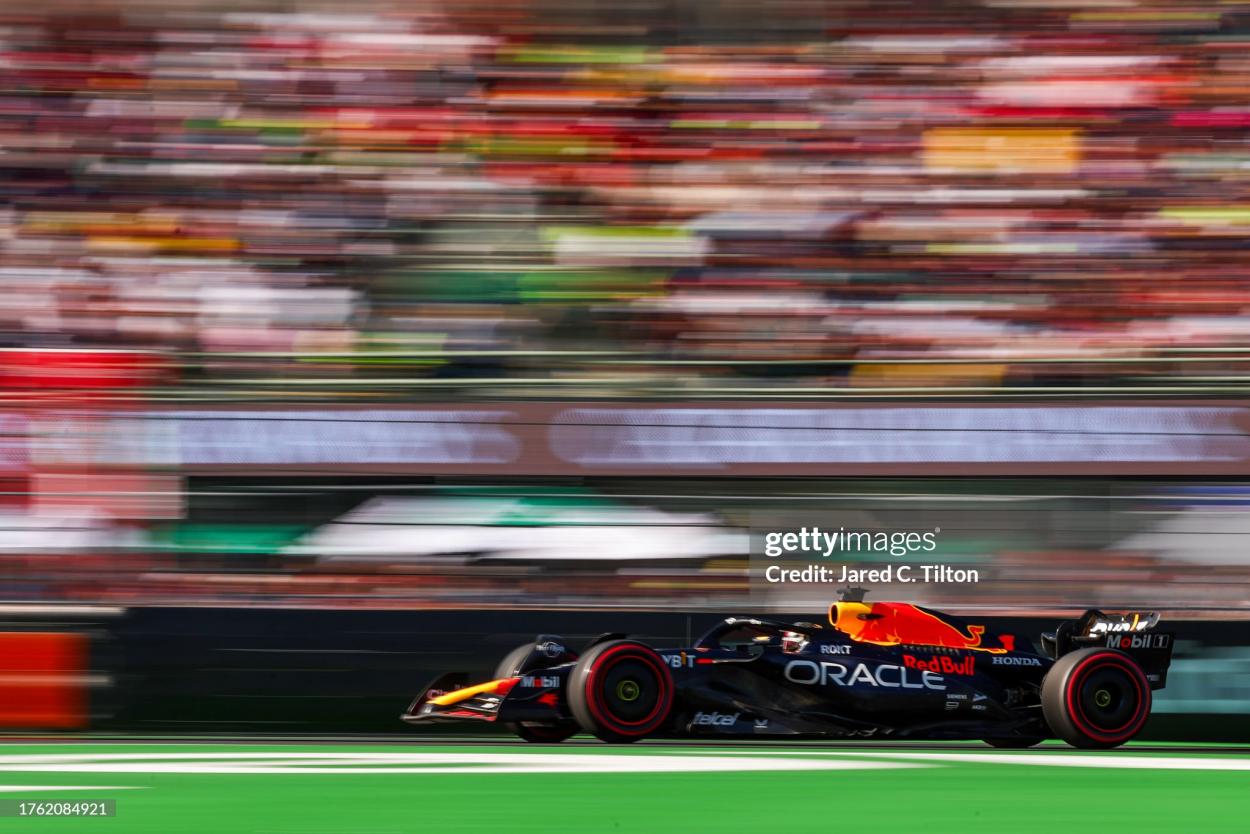 With just 30 seconds to go, Fernando Alonso span in sector one and the yellow flag disrupted many drivers. Norris passed him just as the flags were waved, meaning he's out in Q1 after not setting a fast lap.
His teammate, Piastri, went second in the session.
In the end, it was Verstappen on top and Logan Sargeant, Lando Norris, Kevin Magnussen, Lance Stroll and Esteban Ocon out in Q1.
Q2:
The crowd went wild as home hero Sergio Perez was first on track in the second session. He aims to finish P2 in the Championship to prove his worth.
Verstappen, was the first driver in the 1:17s, with Oscar Piastri joining him straight after.
Alex Albon, who was mega fast in FP3, complained about his car all session, blaming it on aero. He was knocked out after his fast lap time was deleted.
The pit lane was a mess again in Q2, with drivers stopping to find a gap before getting out on track. Penalties were rumoured already.
Lewis Hamilton topped the times with a 1:17.571. Alex Albon, Pierre Gasly, Nico Hulkenberg, Fernando Alonso and Yuki Tsunoda were all eliminated.
Q3:
The Red Bulls wasted no time setting lap times in Q2, both being first out on track.
Ferrari then came out of nowhere to set the fastest times in the session, with Charles Leclerc besting his teammate with a 1:17.166.
The drivers were also having to adapt, with track temperatures dropping a few degrees. This was said to make oversteer more prevalent through the esses.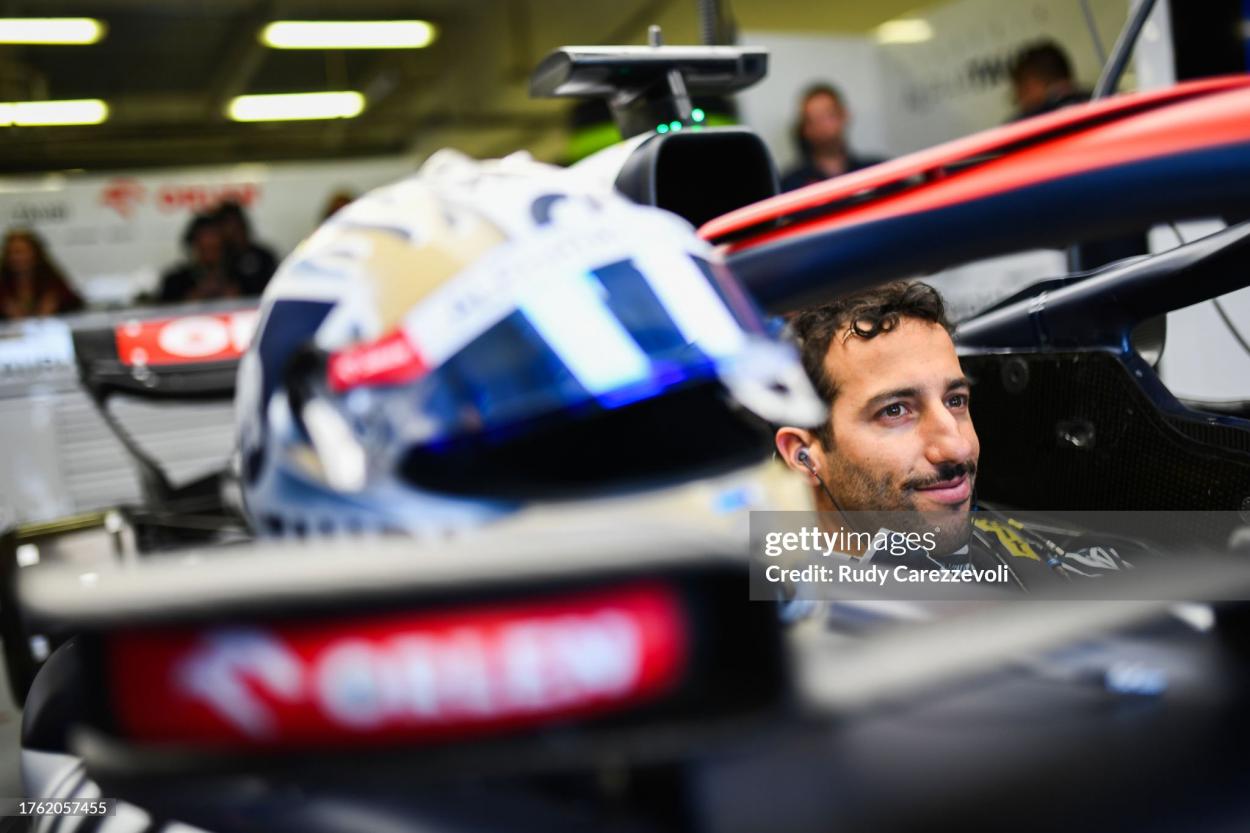 It was delight for the Italian team as no one improved their times, giving Leclerc pole position for tomorrow's race. His teammate Carlos Sainz and Verstappen were less than a tenth behind him.
A big shock came for Daniel Ricciardo, who beat Perez to claim P4 with the Mexican in P5.
Hamilton, Piastri and Russell follow behind with the Alfa Romeos rounding out the top ten.
Who to watch out for:
If Williams can get Albon's set up sorted, it's bound to be a quick race for him after being fast in practice.
Norris is also one to watch for, qualifying P19 today. He's going to have to work up a sweat to get through the field. Both Mclarens seem slower than previous races, but their pace is definitely better than the start of the year.
With 811 metres to the first corner, Max Verstappen is going to be aggressive into the fast chicane of the first sector.
The race at Autodromo Hermanos Rodrigues starts at 8pm UK time tomorrow. Adios!