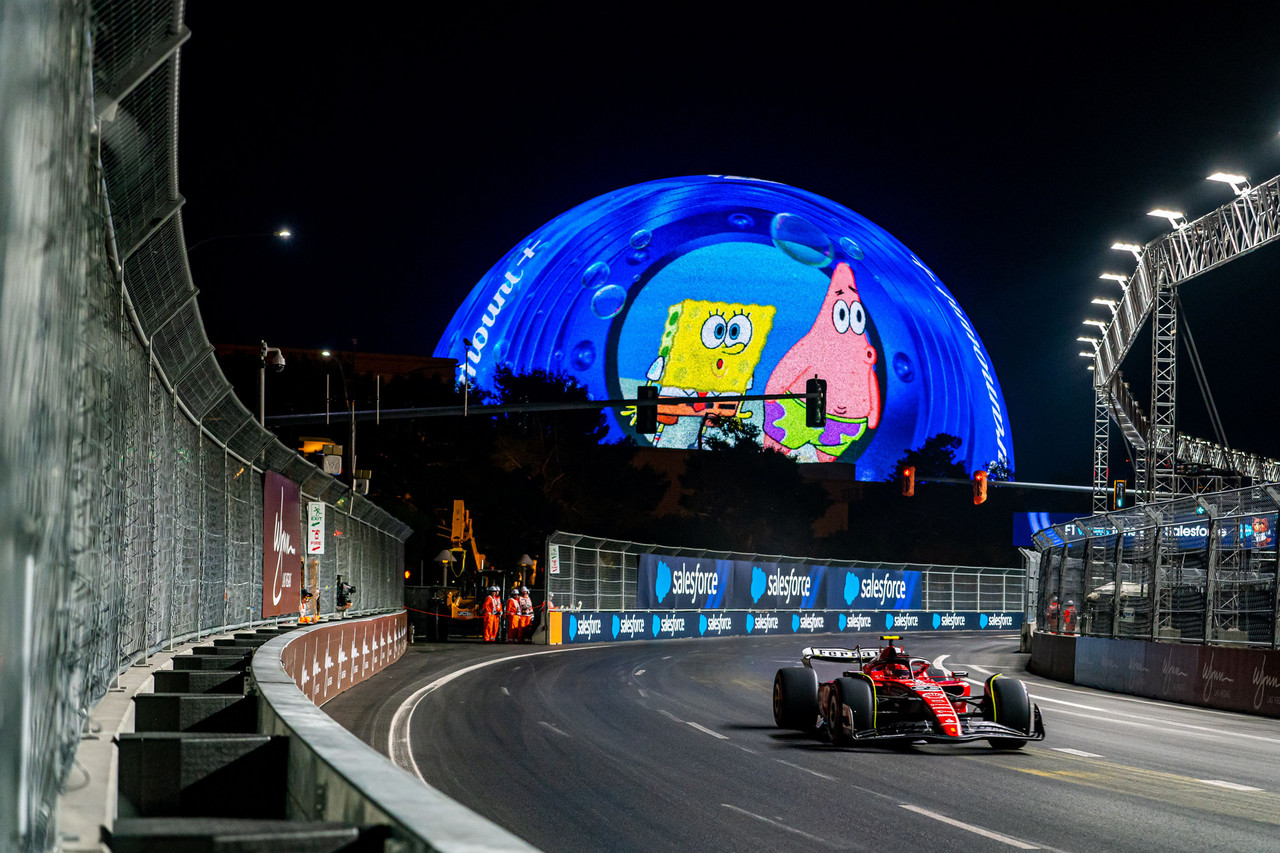 Thank you for joining us at VAVEL
End of race
Lap 50/50
Lap 49/50
Lap 47/50
Lap 44/50
Lap 40/50
Lap 37/50
Lap 33/50
Lap 30/50
Lap 27/50
Lap 26/50
Lap 25/50
Lap 22/50
Lap 18/50
Lap 16/50
Lap 14/50
Lap 12/50
Lap 8/50
Lap 4/50
Lap 2/50
Lap 1/50
Inicia la vuelta de formación
Minutes from the start
Deadpool mode
Elvis style
Start the protocol
Mercedes is ready
The celebrities ready for this GP
Max Verstappen went against the Las Vegas GP
Be careful with this information
Carlos Sainz Theme
Special presentation
They have arrived
The fans arrived in Las Vegas
We came back!
Don't leave here to follow the Las Vegas GP live
How to watch Las Vegas GP Live Stream on TV and Online?
Date, time, TV Channel and Live Streamings for Las Vegas GP: Race for the in F1 Race?
Fernando Alonso's reactions
Sergio Pérez's reactions
Who is the favorite to win?
The starting grid
How did Checo Pérez do?
The circuit
Las Vegas debuts on the calendar
Welcome to VAVEL.com's LIVE coverage of the F1 2023: Las Vegas GP!