No-one deserves credit this weekend more than Italian rider Danilo Petrucci. The Octo Pramac Yakhnich Ducati rider made his long-awaited return, possibly still a little early, this weekend at the fifth round of the MotoGP at Le mans, France.
Bizarre crash at start of season for Petrucci
Petrucci came off his Ducati in Qatar in a bizarre accident at an unusual spot on the track in the dessert during practice before the season opener. Petrucci injured his hand and had to wait until the following Monday when swelling had subsided, to have his hand operated on. The operation was a success and resulted in him having his hand pinned back together.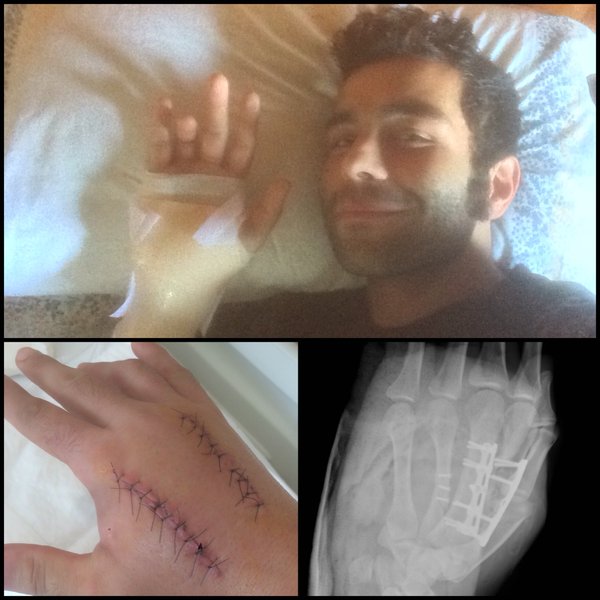 The Italian was keen to return, but did so too soon, and the stress his hand was put under during practice at Argentina meant more setbacks, the previous work had been operated on and he had to have this corrected with another bout of surgery. Then he made the difficult decision to focus on rehabilitation instead of competing in the next few rounds of the MotoGP. He was temporarily replaced by Michele Pirro who also did an outstanding job in his place.
A tough weekend for the recovering Ducati rider
The Italian personality is desperate to be present at his home GP in Mugello on May 22, however he made his return at the fifth round in Le Mans. Despite not being near a motorbike since the second incident Petrucci immediately looked impressive at Friday's practice session. Already he was 15th fastest, soon he moved up to 11th and then just missed out in automatically progressing through to the second qualifying session with the top ten as he remained 11th fastest in FP3.
But he was determined and made it into the top two of the riders in Q1, allowing to try for a better grid position in the final session. It paid off, and he endured another session before the race to qualify ninth on the grid. This alone was an amazing achievement; he was the second highest placed independent rider on the grid as Pol Espargaro (Monster Tech 3 Yamaha) qualified fourth at his teams' and sponsors' home round.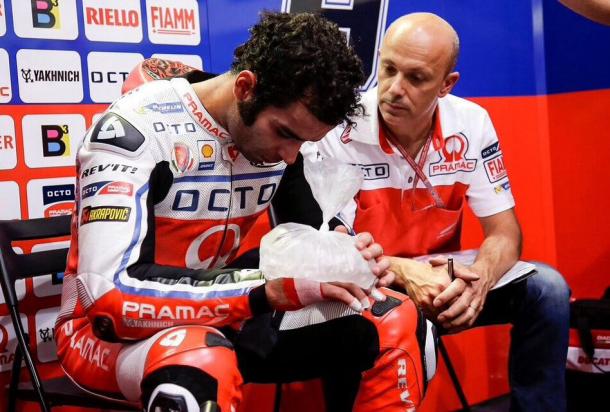 He just had to make it through the race
Race day and in Petrucci's favour, crashes occurred ahead of him including the factory Ducati riders Andrea Iannone and Andrea Dovizioso, Marc Marquez (Repsol Honda), Cal Crutchlow (LCR Honda) and Monster Tech 3 Yamaha rider Bradley Smith. Petrucci was in seventh, and if he could just make it to the end of this painful and exhausting weekend he would claim nine points to his championship and finish as the second fastest independent, and as the top Ducati rider.
It was in his sights, but not guaranteed for the Italian because stalking him was Avintia Ducati rider Hector Barbera who had his eye on seventh place. He caught the Italian, and overtook, but Petrucci the hero gave it everything he had, he fought the pain, he got him back. Just a couple of corners remained for him to fend him off and retain his spot. It was obvious how much pain Petrucci was in, his body looked exhausted, but he did it! He beat the Spaniard to line!
Petrucci overcome with emotion receives hero's welcome
Petrucci was given the hero's welcome he deserved when he returned to his pits. He had tears in his eyes, most likely because of the amount of pain he had had to endure, and the feeling of triumph that must have overwhelmed him. Yet the ever so grateful Italian remained humble.
Petrucci speaks about his first weekend returning to MotoGP
After the race, Petrucci said, "I'm very happy. Now I can say I feel really better." In what he has described as a "difficult period" he was keen to "thank all those who helped" him along his way. Unsure about how he would manage this weekend he stated, "I did not know if I would be able to finish the free practice and now I can enjoy this beautiful seventh place."
Remaining focused and determined Petrucci said, "I'm happy but I do not want to stop here." The next round is set to take place in front of his home crowd at Mugello in Italy where he is hoping to "be able to lap a little closer to the leading group." Speaking about the incidents ahead of him he said, "Thanks to a little luck I managed to gain the seventh place." However he feels himself that he "can do better."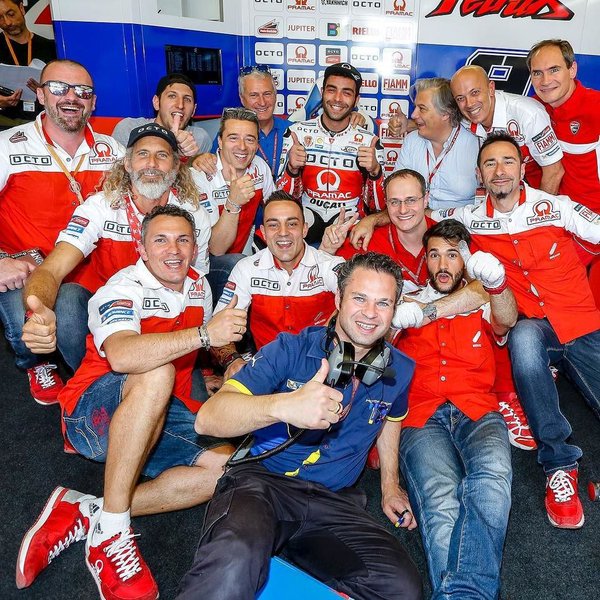 Petrucci finished by giving credit to his team saying, "Meanwhile, however, is now time to celebrate this result, especially with my team who as usual did a great job." After the race, Neil Hodgson, the former racer who now commentates on BT Sport, spoke of how the Italian had to visit the medical centre after the race to receive relief for the pain and discomfort he felt after a long, hard, enduring weekend.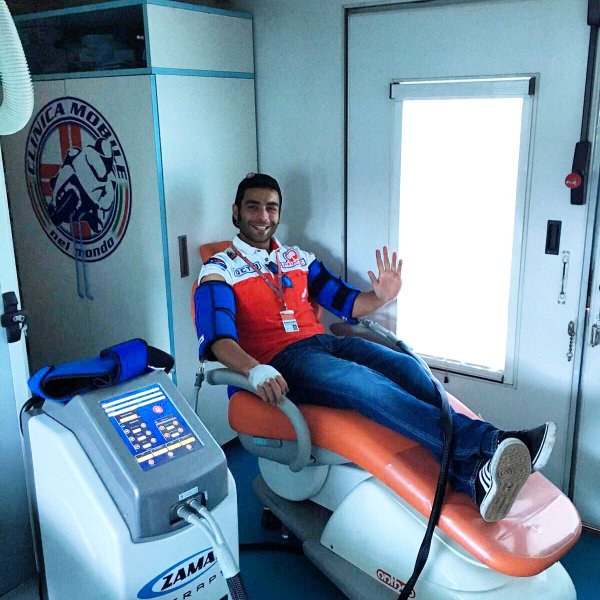 Petrucci's efforts have been truly inspirational this season, to overcome such difficulties and continue to battle despite the pain he must have experienced… what a hero! What a legend!