During the sixth round of the MotoGP at Mugello, Italy, Avintia Ducati rider Loris Baz became involved in an incident on turn one that left him needing surgery and he will now miss the following round in Barcelona.
Alvaro Bautista apologised after things went wrong with his Aprilia Team Gresini RS-GP at the notorious turn one of the track where most of the action was seen. As the pack of MotoGP riders headed for the first corner, Bautista who had to use his second bike following a crash in the warm-up session, spoke of how he "felt the wheel lock up" before he crashed. Bautista spoke of how during the warm-up lap before the race the "front brake felt strange" and so he was forced to adjust the lever before the start.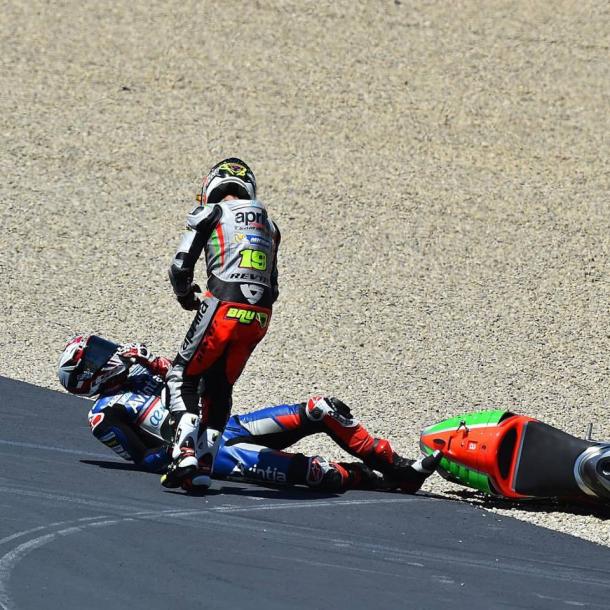 The Spaniard was very apologetic, as his crash "involuntarily involved" Baz and Estrella Galicia 0,0 Marc VDS rider Jack Miller. Baz was obviously hurt though and immediately Bautista went over to check and apologise to the Frenchman who had to be escorted off by the medical staff.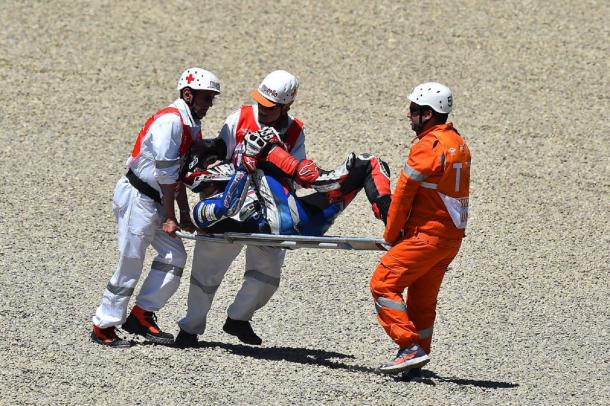 Baz was taken to the medical centre with injuries to his right foot. There they were able to reset his first metatarsal that had become dislocated, however he had to have his foot operated on in Switzerland where 'Doctor Ray' has had to work on four broken metatarsals and a metatarsus moved. Luckily the surgery "went well" and it resulted in him having three plates inserted, several screws and two nails as one of the metatarsals was really badly fractured.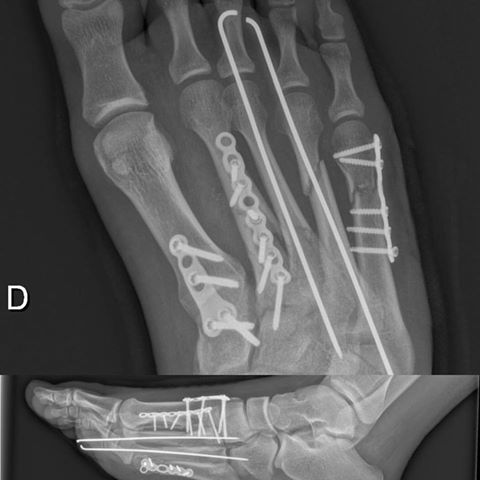 Baz has been keeping fans updated with his progress on Facebook, and used the social media platform to announce that he will be unable to present at Barcelona which is set to take place a fortnight after Mugello. However as well as thanking fans for their well wishes, and complimenting the work by Dr Ray, the Frenchman said, "I keep the morale" as he tries to remain "optimistic" over returning for the following round in Assen.
We wish him a speedy recovery and hope his rehabilitation goes well so he is able to return in time for the Assen GP.