Octo will again be sponsoring the British round of the MotoGP season when the world championship class comes to Silverstone between September 2 and 4.
Octo Telematics show a great deal of support to the MotoGP and are also currently the sponsors of the Octo Pramac Yakhnich Ducati Racing team which is piloted by British rider Scott Redding and Italian rider Danilo Petrucci.
Who are Octo?
Octo Telematics are "The Number 1 global provider of telematics and data analytics solutions for the auto insurance industry." Founded in 2002 they invented the insurance telematics industry.
The company works to "collect contextual driver and vehicle data and applies proprietary algorithms to transform it into actionable intelligence, informing solutions that benefit both auto insurers and policy holders." They "turn the driving data into analytic solutions" that are currently transforming the insurance industry.
You may have an insurance policy which requires you to have a 'black box' which will record your driving times, speeds, etc and it then helps your insurer to decide whether you policy premium should be reduced as you may be classed as more of a 'safe' driver. Octo's mission is "To harness the power of data to provide smart solutions for the connected world."
Sbianchi delighted to renew sponsorship
CEO of the company Fabio Sbianchi spoke of how the international company have a "strong interest in the innovative UK market" and as a result of this they are "delighted to be renewing our (their) sponsorship of the Octo British Grand Prix." He feels that "telematics has a key role to play in international motorsports" and he feels that their technology is "important for every driver" and because of he declared they are proudly committed to "delivering continued innovation for the benefit of all."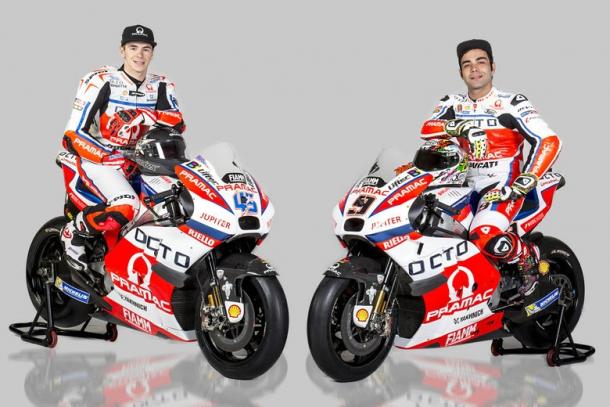 Last year Petrucci made it onto the podium of the Silverstone GP 2015 after he finished second. Since then they have replaced Yonny Hernandez (Aspar MotoGP Racing Team) with Redding and are hoping for a continuation of their success here; Sbianchi said, "We are excited about Scott Redding riding in his home GP." The CEO finished by saying, "We are looking forward to another exciting round in the UK and a competitive season."
The Managing Director of the Commercial Area at Dorna Sports Pau Serracanta said he is "very pleased to continue our relationship with Octo" for the Silverstone GP. He feels that as a global brand leader in telematics that they are "the ideal partner for the MotoGP World Championship" a field in which he thinks that "cutting edge technology and innovation is important."
What happened to the Circuit of Wales?
The British round of the MotoGP has to remain at Silverstone for the time being as the development of the Circuit of Wales who originally won the bid to host the event was delayed. Luckily for British fans Silverstone agreed to run this round. However construction is said to be starting soon after the £370 million scheme was hindered as the Welsh Government were reluctant to underwrite the entire investment due to "the risk to taxpayers' money." However the developers are said to have a new financial plan in place that is meant to distribute the shares more evenly.
The Circuit of Wales is said to be the "most technologically advanced in the world" according to Martin Whitaker, Managing Director at Aventa, a company who create "long-term value through regeneration investments in the UK that generate positive economic growth and transformational social impact." He has over 30 years of experience and involvement in motorsport and said the Circuit of Wales will be "more than just a racetrack."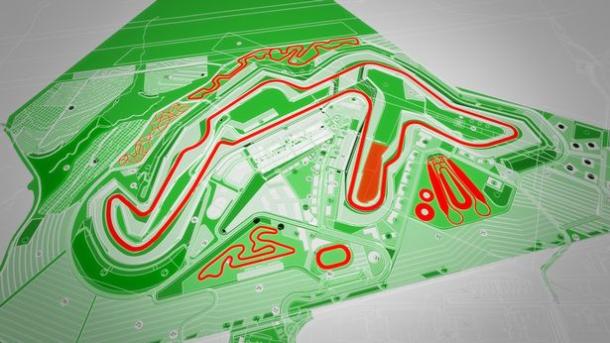 Circuit of Wales to contain latest features
Features included in the new location are said to include Wales' largest campsite, restaurants and a venue for music concerts, it will be fast flowing with a 50 metre rise and fall and it will have geothermal underfloor heating which will allow testing to take place in winter months. The spectator areas are said to have been designed by the same company who created the Emirates and Olympic stadiums; one viewing area which is designed to hold approximately 30,000 people is meant to host a view of the whole track. Approximately 1500 jobs will be created with the permanent staff is said to be made up of 160 employees.
Speaking about the delays in the construction of the circuit Whitaker said, "We have had some ups and downs and frankly they are probably mistakes we have made in our approach." So it sounds amazing, even though it does mean a lot of travel for many British MotoGP fans as the location is nowhere near as central as the likes of Silverstone and Donnington, but will it ever happen? Whitaker thinks that "the moment we get the rubber stamp we could start," but will it happen and will it be soon?