Ahead of the eighth round of the MotoGP season in Assen, Dorna and IRTA have announced a new five-year extension which will see increased financial support for all teams, which will bring increased stability to the championship.
Carmelo Ezpeleta, the CEO of Dorna, Herve Poncharal, the president of IRTA and Mike Trimby, the CEO of IRTA all gathered on Thursday to reach an agreement to extend the IRTA and Dorna partnership.
Good news for MotoGP riders and teams
A statement from Ezpeleta on MotoGP.com read: "We started in 1992, this is 25 years ago, the first thing we did was agree with the organisation who represent teams and riders on how we need to run the championship.
This is the sixth agreement we've made, we announced five years ago here in Assen the renewal until now. We are very proud about this renewal. IRTA has been a very important part of the new system of the championship. This agreement will also be a new template with the MotoGP class which we already announced with IRTA, helping the teams more from 2017 to 2021.
"We are very proud and extremely happy to keep working with IRTA, very happy to announce the renewal till 2021. The normal procedure is five years by five years, for me I'm sure IRTA will stay here forever. I want to say a special thank you to Mike Trimby, he created IRTA."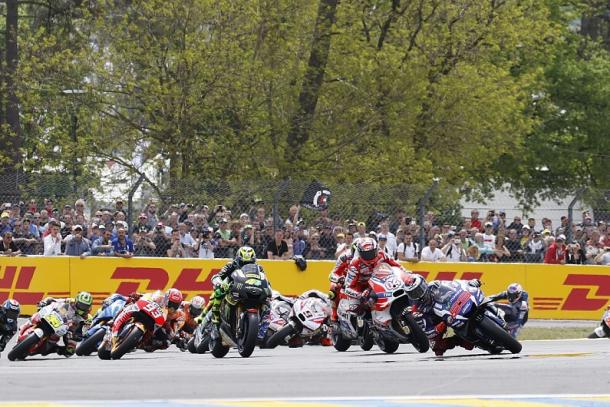 Poncharal added: "As IRTA President I am representing all the teams on the grid, this is incredible news to stay for five years. Everything is now so smooth between the FIM, Dorna, IRTA and the MSMA, which makes our lives like a dream to negotiate the new contract.
"The new contract is everything we had hoped for, more stability for the teams with financial support. Thanks to the new rules we will have six Manufacturers in MotoGP from next year, this give Independent Teams many more options."