It seems this year there has been a significant effort in attempt to narrow the gap between factory and independent race teams within the MotoGP field. The most significant change so far has been that all bikes competing in the MotoGP class, whether factory or independent, are all to run off the same ECU.
ECU regulations to level the playing field
The ECU was developed by several factory team manufacturers who all provided an input into the final product. All riders running with the same ECU means that all are in a way starting from scratch as the bike then has to be modified to suit the machinery and the rider.
Independent Teams to receive double the funding
Today the independent teams received more good news that they will be receiving an increase in funding which means that those competing may possibly become even more of a threat to the factory competitors.
As of next season all of the Independent Teams will receive a maximum of €2.2 million which should now cover the maximum cost of two bikes from any of the manufacturers made up of Yamaha, Honda, Ducati, Suzuki, Aprilia and KTM who will be joining the MotoGP next year. If a new manufacturer was to join the MotoGP they would have to run with one of the current Independent Teams.
The majority of the teams run use Ducati machinery with many recently expressing their views that they are unable to achieve much more than they already are as they only have machinery that is dated. The teams who will benefit from the new agreement between IRTA (International Road Racing Teams) and Dorna includes the following teams; Aspar Racing Team MotoGP (Ducati), Avintia Racing (Ducat), Estrella Galicia 0,0 Marc VDS (Honda), LCR Honda (Honda), Octo Pramac Yakhnich (Ducati), and Monster Tech 3 (Yamaha).
Ezpeleto confirms agreement with IRTA
Chief Executive Officer of Dorna Sports, Carmelo Ezpeleta, announced that: "In Assen we renewed with IRTA for the next five year." He confirmed that they have since: "signed an agreement between IRTA and the seven Independent Teams in the MotoGP class."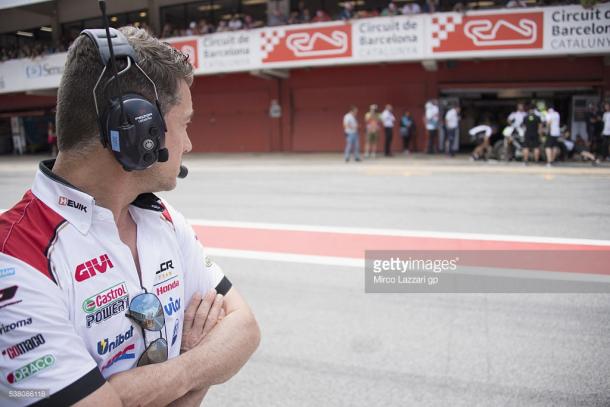 The agreement now means that for the next five seasons, which takes us up to 2021, that it "gives the teams the exclusive right to participate as Independent Teams." The increase in funding means that the LCR Honda team ran by Lucio Cecchinello now have the "chance to expand to fill the grid with a second bike for a total of 24 bikes, then all the teams will have two slots."
The aim of the funding is to improve the stability of the championship
Ezpeleta said it is "important" that there will "never be more than 24 bikes" on the grid. The new agreement means that the funding the teams receive is almost double what they initially received. He said, "With this money from IRTA the teams will be able to cover the cost of the bikes and improve stability in the championship."
The Dorna Sports CEO finished by expressing his gratitude to the teams saying, "Thank you to the teams and IRTA for helping and making the championship sustainable."