Avintia Ducati rider Loris Baz returned to the MotoGP championship for the ninth round at the Go Pro Motorrad Grand Prix Deutschland at the Sachsenring, after breaking his foot and having to undergo several bouts of surgery following a racing incident at the Mugello GP.
Baz broke his foot at the Mugello GP
The Frenchman was taken out of the race at the first turn after Aprilia Racing Team Gresini rider Alvaro Bautista's front brake caught causing him to crash and as a consequence hitting Baz and Estrella Galicia 0,0 Marc VDS rider Jack Miller. Baz was clearly injured as Bautista ran over to apologise immediately.
Baz knew straight away that damage was done and once the swelling subsided, he had to undergo surgery to have a plate, several screws and two pins inserted into his foot. Following that he has had to have further operations to remove the pins and his rehabilitation has continued. In his place, Michele Pirro made several appearances for him.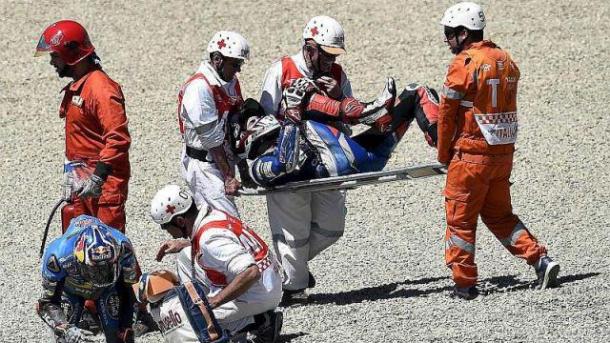 Baz's target was to return in time for the Assen GP but he was forced to miss it; I am sure he would have been happy with that as it was horrible conditions and it would have been even more of a risk for him still being in recovery.
Baz struggled on his return to the MotoGP championship
Understandably Baz struggled all weekend, having to adjust to the bike with his injured foot, and having to find the pace to match his MotoGP rivals. He found himself near the bottom of the timesheets all weekend and could only manage to qualify twentieth on the grid (still an amazing achievement in my eyes as he was only just about 1.5 seconds off the pace set by Repsol Honda rider Marc Marquez).
Again during the race he was always towards the back of the pack, but he remained consistent as it was declared a wet race and it proved even difficult as the track began to dry out meaning it was slippery and riders had to pit to change bikes with either intermediate or slick tyres on; it was all down to timing.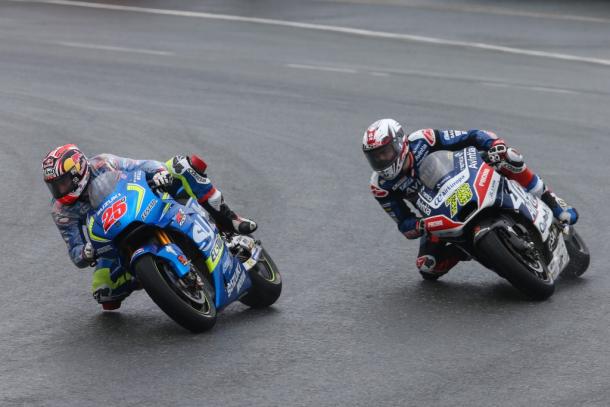 Baz finished seventeenth in what he described to be "a disaster from the first to the last lap." He thought the "track was supposed to be wet more" and when it dried out he claimed they "didn't have the best front tyre for these conditions". As a result he felt he "had to take too many risks" as he "had no corner speed."
Baz made his first pit stop
The Ducati rider spoke of how when he went in to change the bike he found that after one lap "it was not possible to run the rear slick", he then had to pit again where he changed to an intermediate tyre instead. He then "realised the track was drying more and maybe the slick was the best option" however justifying his previous decisions he said, "The track conditions were changing so quick that it was not possible to make the right choice."
Towards the end of the race he felt his "pace was not bad" however he knew he had "already lost two laps and it made no sense to take any risk."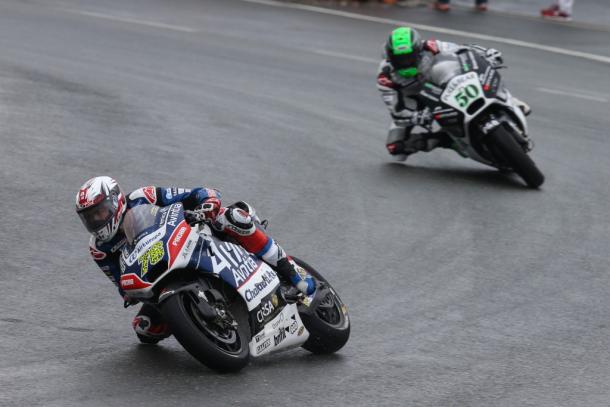 Baz full of adrenaline for the race
Talking about his injury Baz said, "The only positive today was that I had no pain in my foot riding the bike" even though after the race "the pain returned."
The riders have a four week summer break after a quick two day test at the Red Bull Ring in Austria. Baz will be present and he hopes to "learn something that can help us in the second half of the season." He described the first half as "the worst one of my career."