It has definitely been a summer break that MotoGP rider Cal Crutchlow will not forget as the LCR Honda rider has become a father.
Crutchlow married his lovely wife Lucy last year in Italy and they fell pregnant towards the end of 2015. Throughout the season we have watched her bump grow.
Crutchlow's excitement has shown
At one point during a practice session ahead of a race earlier on in the season, Crutchlow completed a flying lap. His time came at the end of the session and has he looked to the big screens to see his time and position.
He noticed the cameras were focused on Lucy who was nursing her bump in the paddock. Crutchlow was then seen on his bike looking so excited as he too rubbed his stomach to mimic.
Success before the summer break after claiming second in German GP
Crutchlow's celebrations will be continuing since the German GP before the riders broke up for the summer break. The British rider claimed his best result so far of the season finishing second after a wet round at the Sachsenring were riders competed in the GoPro Motorrad Grand Prix Deutschland.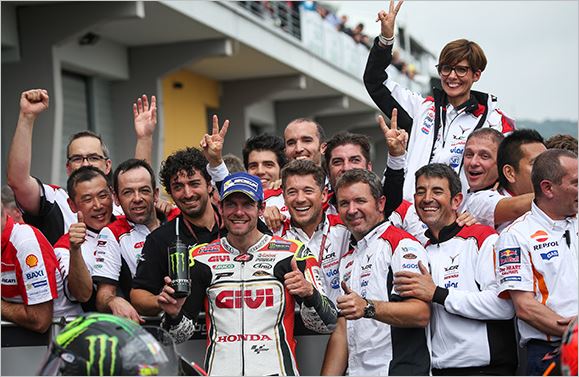 During FP3 Crutchlow was obstructed by Aprilia Racing Team Gresini rider Stefan Bradl, which meant he finished outside of the top ten, and had to try to finish in the top two of Qualifying 1 to start the race from the front four rows. However due to a lack of tyres he was forced to settle from thirteenth.
However, it was a wet race and Crutchlow performed well. His strategy paid off, he changed bikes (without wet tyres) at the right time and overtook Andrea Dovizioso (Ducati Team) and Scott Redding (Octo Pramac yakhnich Ducati) in the final stages to take second.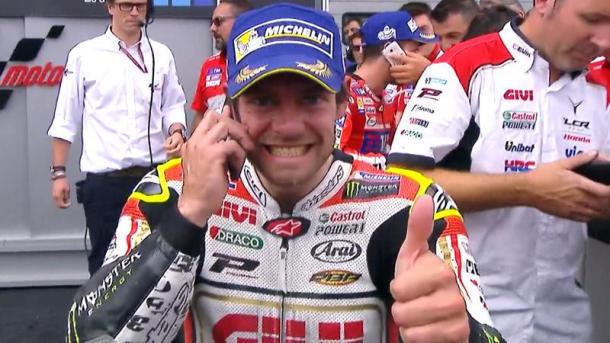 Crutchlow's double the reason to celebrate
Again in parc ferma an excited Crutchlow spoke of how he was disappointed that his wife Lucy was not present "for the second time in nine years". She was heavily pregnant and he explained that she was, "At home keeping our little baby warm in the belly."
As they broke for the summer break (some riders participated in testing at the Red Bull Ring) he said, "It's coming out soon, looking forward to that!"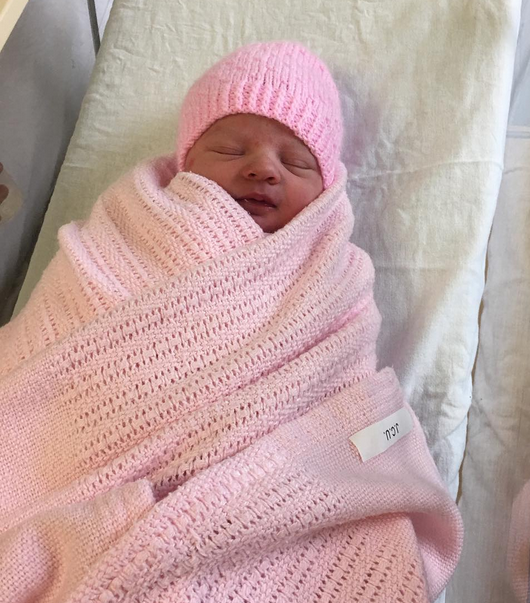 It's a girl!
Well Lucy has made him even more proud and Crutchlow took to Social Media almost a week later to announce the birth of their baby daughter Willow Crutchlow, and what a gorgeous little baby she is.
Born on August 2nd 2016, Crutchlow has described becoming a father as "the best feeling ever" and the British rider declared, "She has the best Mummy in the world!"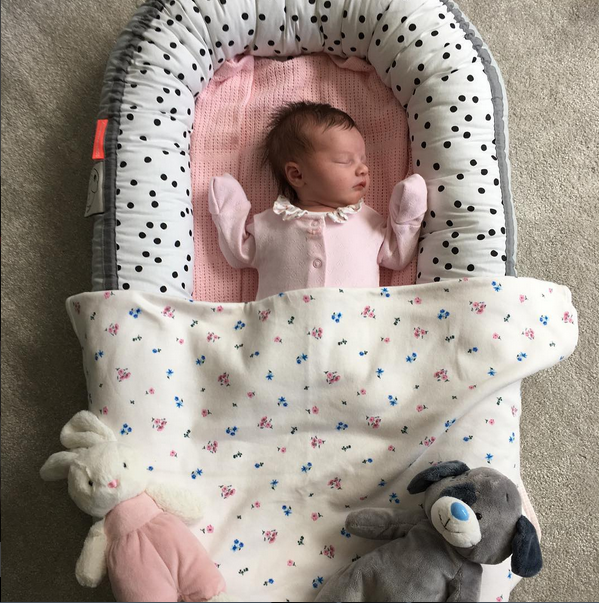 Congratulations to Cal and Lucy on the birth of their lovely little girl from everyone at Vavel, we hope both mummy and daughter are doing well and the Crutchlow family enjoy the remainder of the summer break.