Out of all the MotoGP riders returning from the summer break, it is most likely that Repsol Honda rider Marc Marquez is in the best position as he heads into the second half of the season with a huge lead in the championship.
Marquez the man to beat during the second half of the season
Currently the Spanish rider is 48 points ahead of second place rider Jorge Lorenzo (Movistar Yamaha) however the riders return to a track that the majority of them are unfamiliar.
The tenth round of the MotoGP is taking place at the Red Bull Ring in Austria, but bar some filming the Repsol Honda team took part in a test at the circuit earlier on in the season (not on MotoGP bikes) Marquez has no experience especially in a race situation.
Marquez visited the Red Bull Ring earlier in the season
When Marquez took to the Red Bull Ring he was aboard the road bike (Honda Fireblade). At the pre-race press conference ahead of the Austrian GP he said that the laps on the bike allowed him "to get to know the circuit".
With no race data for the MotoGP bikes ahead of the eleventh round he said, "We'll see this weekend how the new track is for everybody."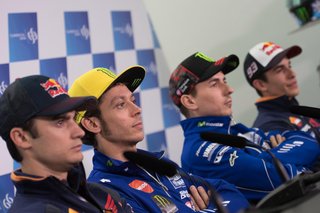 Marquez using independent teams data as a base setup
Talking about the Red Bull Ring Marquez feels "there are some parts where we could gain and some parts where we could lose" and so he feels the race "will be interesting".
Despite not being at the test after the Sachsenring (the majority of the field immediately went to Austria to complete a two day test however Repsol Honda were not present), Marquez was optimistic at the new track saying, "We could have a base setting" as both the Estrella Galicia 0,0 Marc VDS Honda Team and LCR Honda Team both were present.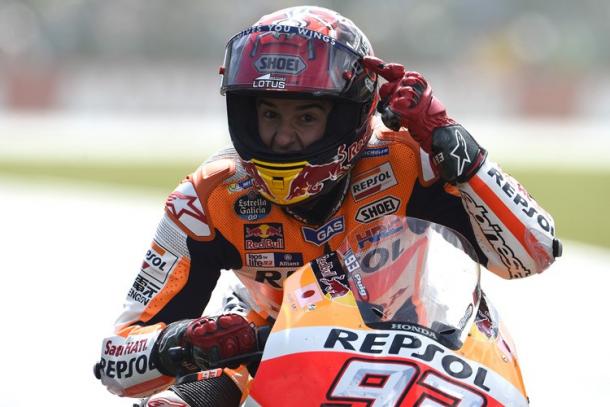 Spanish rider well rested ahead of the remainder of the season
Marquez said, "Of course we look forward for this second part of the season". The riders return after for weeks and he said, "We had time on the holidays to rest and to prepare for the second part (of the season)".
The Spanish rider knows it will be a challenging weekend saying, "We must work hard all weekend". The focus for the rider is to "try to set up the electronics ahead of the race" and to "try to be on the podium on Sunday".
Analysing the task in hand he felt that "at some part (of the track) we can gain time" but on the other hand he felt "some we can lose", but either way he said, "Anyway, we will try to do our best."