Movistar Yamaha rider and current MotoGP champion Jorge Lorenzo has a lot of work ahead of him as he returns from the summer break ready for the tenth round of the MotoGP at the Red Bull Ring in Austria.
Lorenzo has experienced a difficult time
The last two rounds of the MotoGP season have been incredibly difficult for the Spanish rider. Both have been declared wet races, and on both circumstances conditions have changed and the track has dried which has led to him struggling with his confidence.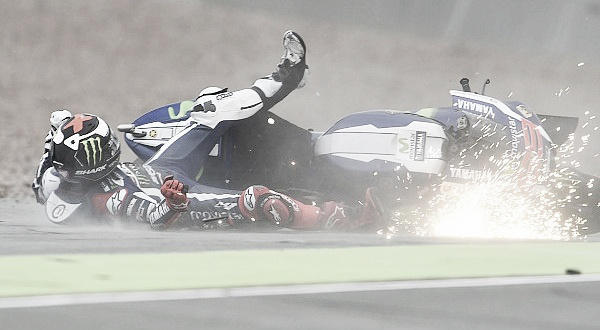 This has led to poor results and championship leader Marc Marquez (Repsol Honda) extending his lead to 48 points over Lorenzo who is currently in second position on 122 points. Lorenzo was present at the pre-race press conference where he declared, "It's important for me to come back strong."
Champion admits it is difficult to remain at the top
When questioned about the championship Lorenzo said, "This is the sport and this is the life." Lorenzo admitted "there are some moments where you have difficulties", he knows that at this point "you have to work even harder than when you are on top" and that returning from the summer break he has "to come back stronger".
His goal for the remainder of the season is to "be as strong as possible in the top." Discussing the season so far he felt there were "only two or three races where we had some difficulties".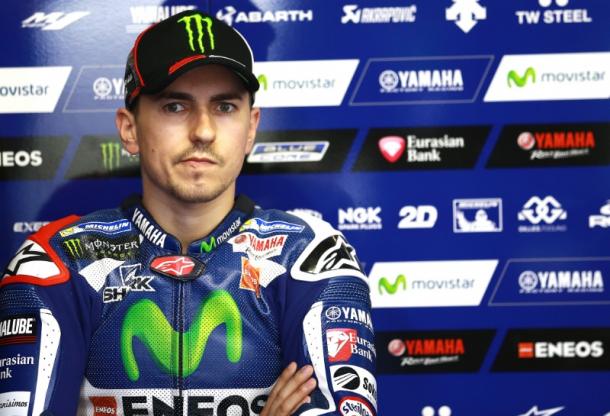 Red Bull Ring test left Lorenzo feeling positive
Lorenzo and the Movistar Yamaha team were present at two days of testing at the Red Bull Ring immediately after the German GP at the Sachsenring. For the Spaniard, this will be his first time racing here as this year it has been reintroduced to the calendar for the first time in almost 20 years.
He finished within the top six (unofficially) out of those who participated in the test; his future team Ducati dominated over the two days here.
Speaking about the task in hand Lorenzo said, "Let's see tomorrow if we can be closer to the Ducatis than we were in the test." He was optimistic claiming "we weren't too far from them."
During the later stages of the test Lorenzo admitted, "We were able to improver at the end" and so as a result he remained hopeful saying, "Let's see if we can keep following that line and get closer to them."