The home side got off to a worse possible start just in the 18th minute when Abdulrahman Mobolakale stunned the hosts with a fine finish inside the box to throw the few visiting fans into frenzy.
In the corresponding fixture back in Lafia, 3SC had lost 0-1 to a superior side and there was expected pressure on Ibadan warlords to get their vengeance back. It remained a ding dong affair for the rest of the first half as Nasarawa United thwarted every initiative of the home side most especially with the aerial prowess of the Nasarawa backline.
Coach Gbenga Ogunbote was visibly disappointed with the performance of the players going into the half time break but a motivating team talk in the locker-room elevated the players and they started the second half with a much improved attitude.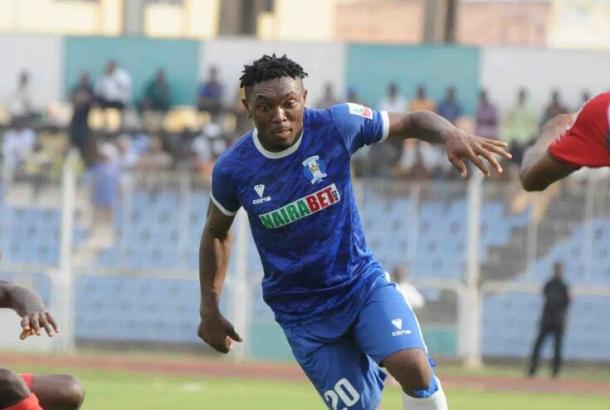 The reward for the change in attitude and tactics paid off in the 61st minute when 3SC's Ibrahim Salau got fouled in the box. Ebiaku Promise steeped up from six yards to draw shooting level with their visitors much to the delight of the tightly parked vociferous fans inside the Lekan Salami Stadium.
From the moment Shooting drew level, they took control of the game and created a plethora of chances but as usual, fell short of converting any of them- a situation that is responsible for keeping the team where it is for much of the season. Ojukwu Ifeagwu and Ibrahim Ajani twice masterminded a counterattacking move that almost resulted in shooting going ahead for the first time in the game. Ifeagwu's shot fell wide off the target and Ajani neither had the composure to calmly finish off the team's fine move.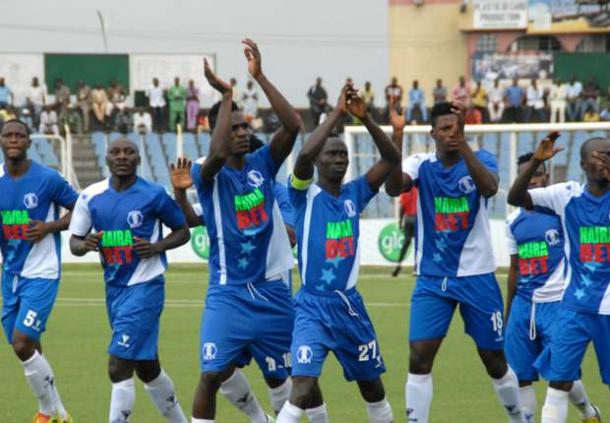 However, Coach Ogunbote's game reading expertise came into bare in the 74th minute when he made a tactical change as Izu Joseph came on for Samuel Olabisi. As the sun was setting in the ancient city of Ibadan with just minutes to regulation time, Shooting was rewarded with a corner kick- a result of an attacking move and from the corner finely placed inside the penalty area, a goal mouth scramble ensued and super sub Izu Joseph was there to tap in easy. The whole stadium erupted with joy as the home side went into the lead for the first time and seriously looked like there were going snatch victory from the claws of Nasarawa United.
Kabiru Dogo's Nasarawa United had confined their fate to a draw but paid dearly for limiting their expectation in Ibadan. The away fans wore gloomy faces as the center referee signaled for the end if the game. The loss condemns the Lafia outfit to 12th place with just 33 points this season thus far while the battle of survival got a massive boost for shooting though still firmly positioned in 17th position with 33 points gained.