Former Super Eagles player Emeka Ezeugo says the visit of Giovanni Infantino to Nigeria could not have been better ill timed.
Infantino, 46, is the current President of Football's world governing body FIFA and is scheduled to arrive in Nigeria on Sunday on a two-day working visit to Africa's biggest footballing nation, Nigeria. The FIFA president is expected to be in company of the body's Secretary General Ms Fatima Samoura.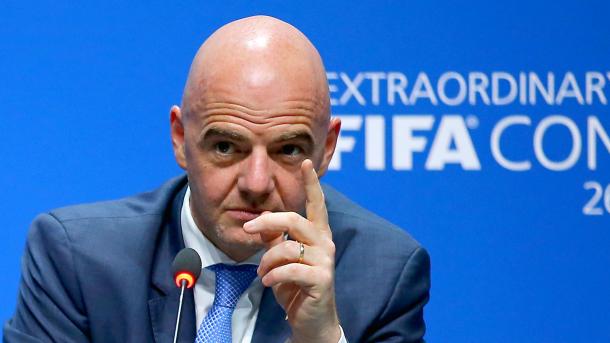 "I don't know why Infantino will choose to come to Nigeria as I believe he doesn't know the present state of Nigerian football", the former Aalborg BK defender told Vavel Nigeria.
This will be Infantino's first visit to Africa since he was elected president at an extraordinary general assembly in Zurich on 26th February 2016. The Swiss-Italian will pay a courtesy call on President Muhammadu Buhari at the Aso Rock Presidential Villa amongst a host of other things he's scheduled to attend to during his two-day visit.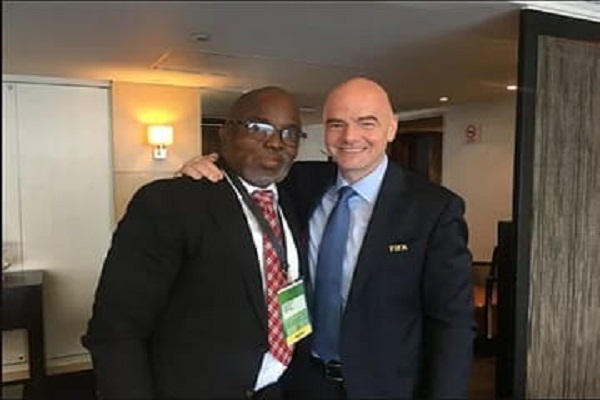 "We have a lot of crisis in the Nigerian football federation (NFF). Nothing has been going well with Nigerian football and we have failed twice consecutively to qualify for the AFCON. We are number 70th in the world and 17th in Africa, so you see nothing is going well in Nigerian football and I don't know why he has chosen to visit us at this time"
"I will also be going to Abuja to see him (Infantino) and try to find out exactly what he knows about the state of Nigerian football and what the administration has been doing with the grants that has been given to Nigeria" Ezeugo revealed.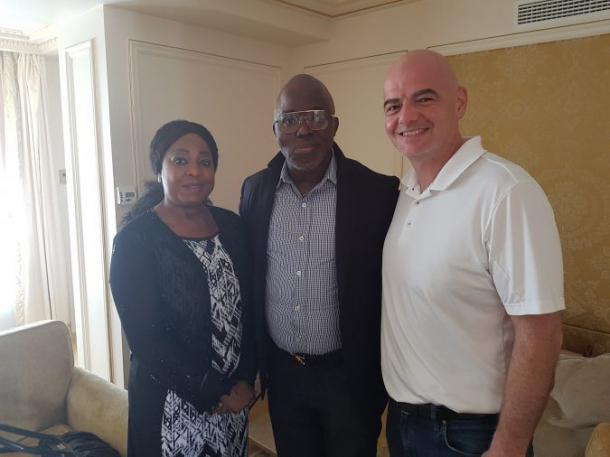 Interestingly, both Infantino and Amaju Pinnick have been receiving some heat from their respective bodies. The FIFA President has come under renewed scrutiny over allegations of greed centered on recordings of Fifa Mexico City meeting where it is claimed he may face up to a 90-day suspension pending investigation.
Back home in Nigeria, the Amaju Pinnick led NFF are facing an outcry from the country's numerous football fans after the nation's U20 team failed to qualify for next year's AYC in Zambia. Incidentally, they have as well crashed out of the next Fifa U20 World Championship- a situation many believe is not acceptable after the Super Eagles debacle.
However, Infantino's visit is seen by many as a positive development, one which could propel the country's football image on the international map despite a host of internal issues bedeviling the development of Nigerian football.