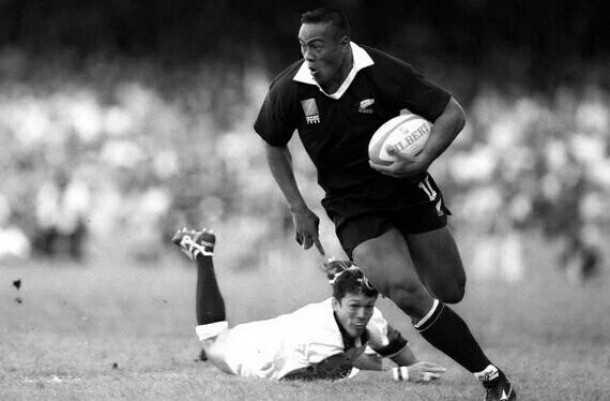 New Zealand Rugby legend Jonah Lomu has died at the age of 40. Lomu passed away unexpectedly in Auckland on Wednesday morning after recently returning from the United Kingdom following the World Cup.
The greatest winger of all time had suffered a number of health issues over the past decade following a stellar career.
New Zealand Rugby chief executive Steve Tew said, "Jonah was a legend of our game and loved by his many fans both here and around the world.
"We're lost for words and our heartfelt sympathies go out to Jonah's family."
Iconic Lomu takes 95' World Cup by storm
Lomu's impact on the sport of rugby union is untouchable. He is seen as the man who defined the professional era of the sport he played with such dignity whilst being a wrecking-ball of a player.
His performances at the 1995 Rugby World Cup are iconic. Heading into the tournament with just two All Black appearances, Lomu took the world by storm scoring seven tries and leaving defenders in his wake.
Lomu's four try performance in the win over England in the semi-final is the most destructive 80 minutes one rugby player has ever produced and will live long in the memory for all sports fans.
A final defeat against hosts South Africa has taken nothing away from Lomu's successes at the 95' World Cup where he managed to transform the sport, helping rugby union to reach global audiences for the first time.
Jonah leaves behind historic career
Jonah scored 37 Test tries in his 63 matches, including 15 five-pointers over two World Cup's which is still a record to this day.
He has left his mark on the sport like nobody before him and the tributes have already started to pour in, with a number of current and former players sending messages on social media showing their devastation at Lomu's passing.
Lomu will remain one of the most recognisable sportsmen of all time after becoming a phenom of rugby on and off the field.