Joe Simpson is one of six 15-a-side players named in Team GB Sevens wider training squad, which will then be trimmed to a final 12 for the Rio Olympics.
After months of speculation as to what route selectors would go down, 19 Sevens specialists from England, Wales and Scotland have made the preliminary alongside the six 15-a-side players.
Head coach Simon Amor and his assistants will now gather the players together at the end of May, before a seven-week intensive training period will take place involving four international tournaments.
Sevens specialists dominate GB squad due to complexity of learning a new code
The likes of George North had thrown their hats into the ring for Olympic selection, but coaches and selectors have erred on the side of caution and will stick with mainly a tried-and-trusted Sevens group for Rio.
The 25 players come from three nations, and will have never have played together before as a group, due to the fact qualification comes under Team GB rather than the three specific nations who take part in the World Sevens Series.
Also working against the 15-a-side players is the upcoming Summer tours down under, with England, Scotland and Wales all taking full squads south of the Equator for the month of June. Players such as Manu Tuilagi and Justin Tipuric may well have fancied playing at an Olympic Games, but learning Sevens in a month and expecting to beat the best teams in the world was a non-starter.
If planning had been better, the likes of Tuilagi and North could have found periods in the season where they played in the World Sevens Series rather than turning out for their clubs. Other nations have attempted to filter in 15s talent such as Quade Cooper (Australia) and Bryan Habana (South Africa) but it doesn't look as though either will be heading to Rio this Summer.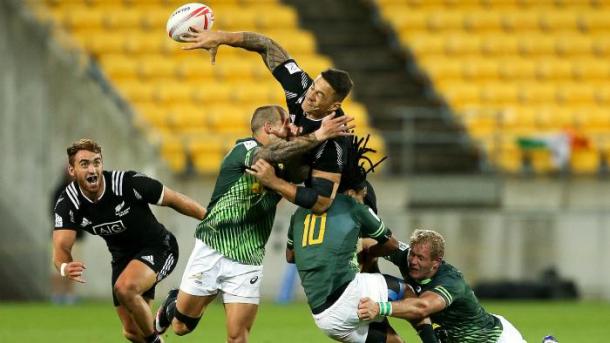 Learning a completely new discipline, which Sevens is, in such a short space of time has been harder than many envisioned and the most likely 15s stars to grace the Olympics are Sonny Bill Williams and Liam Messam who have devoted their entire seasons to the shorter code.
Simpson and Bennett lead potential 15s 'bolters'
With all that being said, talented rugby players such as Joe Simpson and Mark Bennett deserve a shot at making Team GB, which is exactly what will happen over May and June.
Simpson is the only true 'rookie', with the other five 15-a-side players all having previous Sevens experience on the circuit.
Scottish international Bennett pulled out of his nations full tour to Japan in an attempt to make the Sevens squad, having played the shorter code back in 2014 at the Commonwealth Games.
Welshmen Cory Allen and James Davies failed to make Warren Gatland's squad for the tour to New Zealand and will head to the Team GB training camp with Sevens competitions under their belts previously in their careers.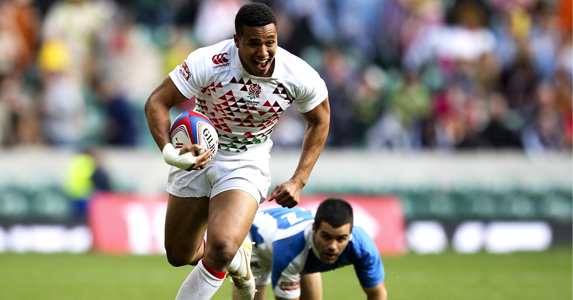 The other two 15s players selected by Amor are Ollie Lindsay-Hague of Harlequins and Newcastle's Marcus Watson, who each have extensive Sevens backgrounds in the England ranks and would not be surprise inclusions in the final 12.
Pair of international skippers lead Sevens specialists in squad
England captain Tom Mitchell and Wales skipper Luke Treharne are amongst the 19 Sevens specialists in the training squad.
12 members of the squad are from England, including star players Dan Bibby and Dan Norton who are almost dead certs to make the squad for Rio. Phil Burgess, James Rodwell and Warwick Lahmert have also stood out for an English side who have been decimated by injuries over the past few months and make the training squad.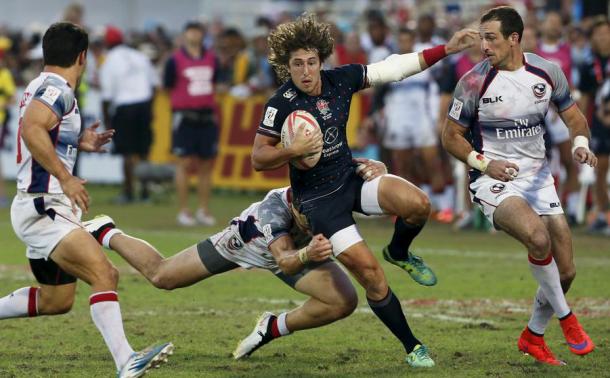 The Welsh trio of Treharne, Sam Cross and Luke Morgan have been their country's most impressive performers this season, while Scotland have four representatives in Jamie Farndale, Mark Robertson, Gavin Lowe and Scott Riddell.
Team GB training squad in full:
Cory Allen (Cardiff Blues)
Mark Bennett (Glasgow Warriors)
Dan Bibby (England Sevens)
Tom Bowen (England Sevens)
Phil Burgess (England Sevens)
Sam Cross (Wales Sevens)
James Davies (Scarlets)
Alex Davis (England Sevens)
Richard de Carpentier (England Sevens)
Jamie Farndale (Scotland Sevens)
Alex Gray (England Sevens)
Charlie Hayter (England Sevens)
Warwick Lahmert (England Sevens)
Ollie Lindsay-Hague (Harlequins)
Gavin Lowe (Scotland Sevens)
Ruaridh McConnochie (England Sevens)
Tom Mitchell (England Sevens)
Luke Morgan (Wales Sevens)
Dan Norton (England Sevens)
Scott Riddell (Scotland Sevens)
Mark Robertson (Scotland Sevens)
James Rodwell (England Sevens)
Joe Simpson (Wasps)
Luke Treharne (Wales Sevens)
Marcus Watson (Newcastle Falcons)