It was a tale of two contrasting semi-finals at the Crucible, as Mark Selby edged a tense match with Marco Fu, whilst Ding Junhui produced a record number of centuries alongside Alan McManus.
Selby and Fu in marathon battle
There was not much to choose between world number one Selby and Fu ranked thirteen places below him in a tense and nervy semi-final.
Locked at 8-8 at the midway point, the pair continued to battle out a close contest in the third session. Selby won the first two frames, including a 125 break in the eighteenth, the highest of the contest.
Yet Fu hit back with two frames of his own, with a 108 in frame twenty. The duo then exchanged the final four frames as they remained tied at 12-12, finishing the session with a record breaking 24th frame. After 76 minutes and 11 seconds, Selby eventually edged the longest frame in Crucible history.
The pendulum continued to swing back and forth as Selby and Fu shared the next six frames with the tactical battle continuing. Fu created three half centuries to Selby's one, whilst both players sneaked past treble figures in one frame each. There was controversy however in frame 27, as Fu appeared to foul by touching the red with his finger but failed to declare it. Selby did go on to win that frame though and eventually managed to put distance between himself and Fu as he accelerated towards the final.
At 15-15, Selby won two more tight frames to progress into Sunday and Monday's final, defeating Fu in another hour long battle in the last frame. Both players will feel they could have played better and Selby will certainly have to improve against an in form Ding Junhui.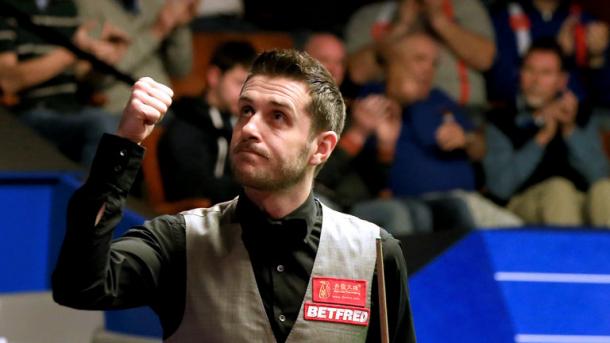 Ding rewrites the record books
It was a different story for Ding Junhui who was already leading 14-10 against Alan McManus going into the final session. After a delay to proceedings due to Selby and Fu unsurprisingly over running because of that record frame, Ding did not allow the spectators to hang around for long.
He won three of the resulting four frames in quick time, with a 123 break in his penultimate frame taking the match to ten centuries, a new record at the Crucible. Ding had made seven of those scores, equalling the record set by Stephen Hendry at the famous arena.