After failing to make it past the last eight in any major competition before last week, Scotland's Anthony McGill fulfilled his potential by winning the second major ranking tournament of the year in Hyderabad.
McGill shows fighting spirit
Following excellent performances against the likes of Stephen Maguire, Stuart Bingham and Matthew Selt earlier in the week, the 25 year old was paired with Shaun Murphy, the man he defeated in the opening round of the World Championships just a few months ago.
Favourite Murphy took a two frame lead in the best of seven, including a match high 86 in the second frame. Yet McGill dug deep to scrape four tight frames, winning the last by just three points. It was a victory for grit and determination as he managed just 65 as his highest break of the game.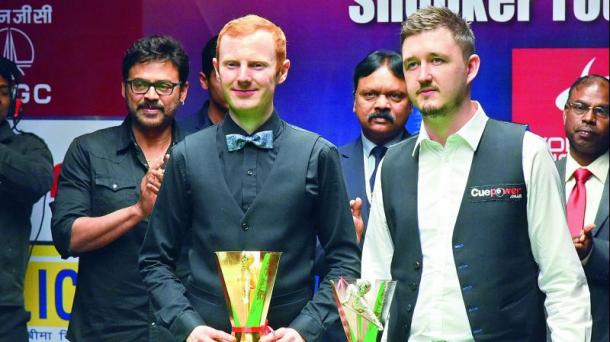 Wilson joins a youthful final but McGill is too strong
His opponent was to be another young talent in Kyren Wilson. The Englishman won his maiden title last year and disposed of veteran Nigel Bond in double quick time with a 4-1 victory. Bond was level after two frames before Wilson edged away, yet he also could not manage a contribution of over 70 at each visit to the table.
The final followed suit with a low scoring affair, as the duo exchanged frames in the opening four. Wilson made two half century breaks, whilst McGill once again relied upon his tactical nous and ability to hang in a frame. Yet the Scotsman came out firing after the interval, building a contribution of 96, before sneaking over the line with two more low scoring frames.
McGill joins Neil Robertson, the Riga Masters champion, as the first two players to win major competitions this year. All eyes are now on the World Open in China in two weeks time.