Any story where a player who was ranked outside the top 30 in the world at the start of the season and goes on to win a major tournament is a great verse within itself. Yet the story of Ali Carter goes much deeper and is one of resilience, determination and guts on route to becoming the 2016 World Open Champion.
Carter battles past Perry
Carter has always been recognised as a great snooker player and one of the kindest figures on the circuit. After turning professional all of 20 years ago, he went on to win three major tournament titles between then and 2013.
His fourth success came on Sunday in China as he defeated Joe Perry in a high quality contest. Perry is the higher ranked opponent and was the clear favourite after an excellent run of form on his path to the final. The pair exchanged the opening six frames, before Carter went on a rampage to secure the following five frames and a clear 8-3 lead.
Yet Perry is lurking around the top ten of world snooker for a reason and hit back with five of the next six frames, including breaks of 131 and 106, to draw the deficit back to just one frame at 9-8. Many would have buckled under the pressure but Carter has taken on much more resilient battles in his time. His comebacks against Liam Highfield in qualification and Daniel Wells in the last sixteen are small examples of this. Carter regained his composure and delivered a break of 127 to secure the crown and a place back in the top sixteen of the sport.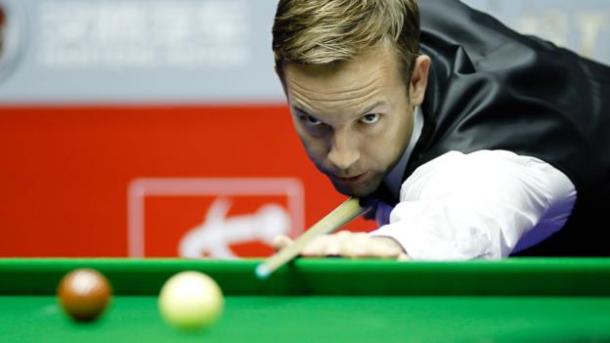 The undeniable resilience of a gutsy individual
However the result only touches the sides of an incredible story. This latest success comes after Carter beat not one but two bouts of cancer just two and three years ago. In July 2013, just weeks after winning the German Masters, the Englishman was diagnosed with testicular cancer. After a summer out of the game, Carter returned as he attempted to break back into the top sixteen. Yet just seven months after his return, Carter was diagnosed with lung cancer.
A second operation within a year and a six month break culminated in a steady comeback for the much admired pro. His next ranking win ironically came in 2015 at the Paul Hunter Classic, a tournament named after a former player who was not quite so lucky with the dreaded disease.
If the story of Ali Carter winning a major competition just two years after a second bout of cancer was not incredible enough, the 37 year old has also been coping with Crohn's Disease for the past 13 years of his life.
It is safe to say if there was ever to be a sportsman that everyone could be happy for after a tournament success, Ali Carter is definitely the man.