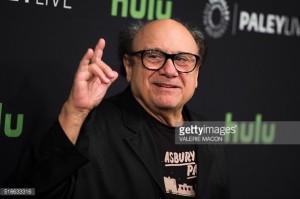 Season twelve of It's Always Sunny in Philadelphia has started as strong as one could hope for, with the first four episodes as good as any Sunny episodes out there. The newest episode tackles a public relations nightmare with Frank's (Danny DeVito) shell company getting involved with a terrorist group. This all occurs while Charlie (Charlie Day) and Mac's (Rob McElhenney) own drink, Fight Milk, taking off in the UFC world. The plot The episode starts with Dee (Kaitlyn Olsson) explaining to the audience of Frank's new morning routing, banging his pistol on the bar and taking some cocaine. He then explains that his money laundering company, Wolf Cola, had become a hit with "the Jews in Boca Raton" (a city in Palm Beach, Florida) until the gang reveals that he had mistaken Boca Raton for Boko Haram, an Islamic extremist group based in Nigeria. While Frank's Fluids LLC's other money venture, Fight Milk, is a hit...
'Old Lady House: A Situation Comedy'...
'The Gang Turns Black' is the season premiere of the hit FXX show....
Creator Donald Glover: "I just always wanted to make Twin Peaks with rappers."...
Steven Moffat gave fans what they wanted on Saturday evening: part one of a finale which included lots of drama, the return of the Cybermen, and a reunion with an old foe....
Total Divas gives us an inside look at the lives of the WWE Divas like the Bella twins, Natalya, Cameron, Naomi, and Rosa Mendes as well as rookies Eva Marie and Summer Rae....
total:
13
displaying:
1 - 13