Sloane Stephens becomes the first WTA player to win multiple titles in 2016 as she won a rollercoaster match against Dominika Cibulkova winning 6-4 4-6 7-6(5). After winning Auckland earlier on this year the American seems to have erased any doubts of her title winning credentials.
Stephens holds her nerve to win
In a close encounter, both players won a set a piece heading into the final set which fittingly went into a tie-break. However Stephens was to be the one who showed nerves of steel as she won to seal her third career title having previously been 6-0 in semi-finals before her first title last year in Washington.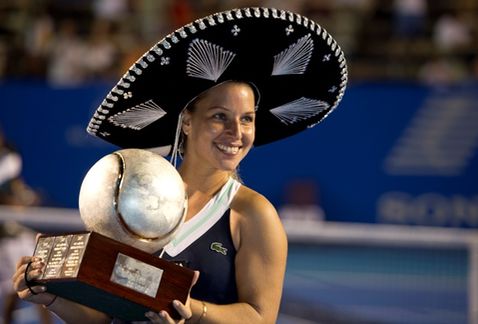 As for Dominika Cibulkova, the Slovakian, will be happy to reach her first final since 2014 however she will feel ultimately disappointed to lose in what was a great match.
The 2014 Australian Open finalist will look to push on this year after a disappointing 2015. It would appear however that she has a long way to go before reaching the top ten again. After winning the title in Acapulco in 2014 it seems she enjoys playing at the tournament and will likely be back next year.
Onwards and upwards for the American
Stephens will be very pleased with how the week has gone after going into the tournament as one of the favourites and backing up the expectations. After a disappointing round one loss in the Australian Open to qualifier Qiang Wang, the 22 year old will be glad to be back on track and will look to add to her trophy cabinet and establish herself as one of the mainstays on tour.
Her new coaching relationship with Kamau Murray has started great and it seems that she is very happy with her new set up. After previously struggling to win her first title, Stephens now has three to her name and is emerging as one of the players to beat on tour. Looking to match expectations of herself the world number 23 will be aiming to reach the top ten this season.